708 Area Code
Get your second phone number with 708 area code.
People prefer vanity local phone numbers that are one-of-a-kind for advertising.

Instant setup

No Contracts

Cancel Anytime
What is a 708 area code?
708 was first put in service November 11, 1989. It was created from area code 312. 708 was split in 1996 creating the need to update some of the phone numbers to area code 847, and again in 1996 to create area code 630.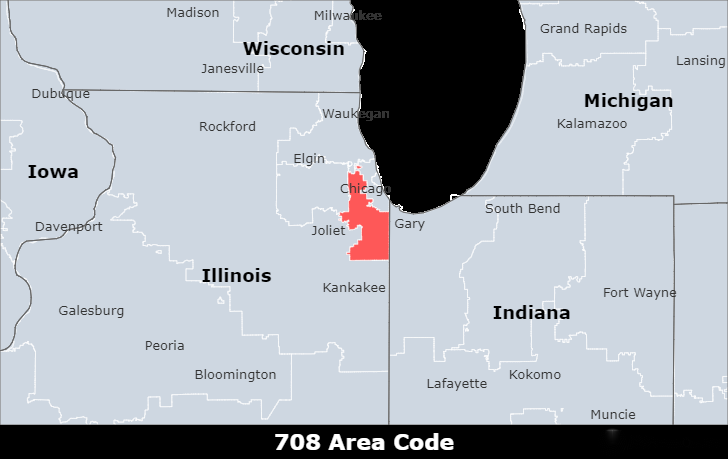 Where does area code 708 come from?
Area code 708 is located in Illinois and covers Cicero, Orland Park, Berwyn, Oak Lawn, and Oak Park. It is the only area code that serves the area.
What timezone is used for area code 708?
The 708 Area Code is located in the CentralTimezone.
What is the major city covered by area code 708?
Cicero, town, Cook county, northeastern Illinois, U.S. A western suburb of Chicago, the town was first settled in the 1830s and founded in 1857. It was named for the Roman statesman (see Cicero). Cicero's development was stimulated when the Chicago, Burlington and Quincy Railroad was built through the site (1864) and by the arrival of land speculators and farmers after the American Civil War. Economic growth continued, but Cicero lost territory to Chicago and to the formation (1901) of Berwyn and Oak Park. In the 1920s gangster Al Capone left Chicago for several years and made Cicero his base of operations, taking control of the town's government and elections and running speakeasies, brothels, and gambling halls. The town developed as a manufacturing centre. Cicero's economy is based on manufacturing, including appliance and machinery parts, steel, metal products, glass, and packaging. The town is the seat of Morton (junior) College (1924). There is horse racing at Hawthorne Race Course. Inc. 1867. Pop. (2000) 85,616; (2010) 83,891.
What are the closest area codes to 708?
708 (Cicero, IL);
773 (Chicago, IL);
779/815 (Rockford, IL);
872 (Chicago, IL);219 (Hammond, IN);
224/847 (Elgin, IL);
312 (Chicago, IL);
331/630 (Aurora, IL);
Are 708 numbers toll free, or not?
Much as area code number 708 is regulated by the North American Numbering Plan just like is the case with toll-free numbers in the US, Canada and other 22 other countries , area code number 708 is not toll-free.
How can a local phone number help your business?
1.Track marketing efforts by assigning a unique local phone number to each campaign.
2.Leverage the benefits of a remote workforce by allowing employees to make and receive phone calls from anywhere in the US and Canada.
3.Make it easy for local customers to remember your number and call your business without incurring long-distance fees.
4.Build a local presence to attract customers even where you do not have offices.
How do I get a 708 local number for business?
It's simple to obtain a second phone number for your business from EasyLine and boost your company's growth.
EasyLine delivers local, toll-free, and vanity service to clients in order to enhance value and convenience.
Select and buy a local number for marketing. Steps to acquire a new phone number:
1.Create a free account and sign in.
2.Look up your selected area code, for example, 201.
3.Select a second phone number that you prefer (it could be local, vanity, or toll-free).
4.Choose the best value plan for your requirements.
5.With a professional-looking company phone number, you can now manage customer calls easily.
Plus: EasyLine helps you manage all your business communications in one simple-to-use interface. Powerful, flexible solutions for use at a moment's notice, no matter your location.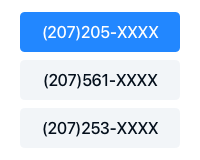 Pick a Number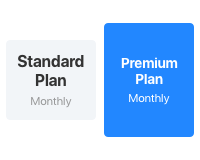 Choose a Plan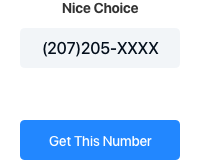 Get Started
Get a 708 area code number for your business
Thousands of companies trust EasyLine to reach their customers and prospects.
Complete List of US and Canada Area Codes
You can look up area codes by US states and Canadian provinces. Click the specific area code link to view the details.
United States Area Code List