Area Codes in Nova Scotia
EasyLine provides local phone numbers throughout Nova Scotia.
EasyLine is the most effective solution for you and your clients.

Instant setup

No Contracts

Cancel Anytime
About Nova Scotia
Nova Scotia is one of the thirteen provinces and territories of Canada. It is one of the three Maritime provinces and one of the four Atlantic provinces. Nova Scotia is Latin for "New Scotland". Most of the population are native English-speakers.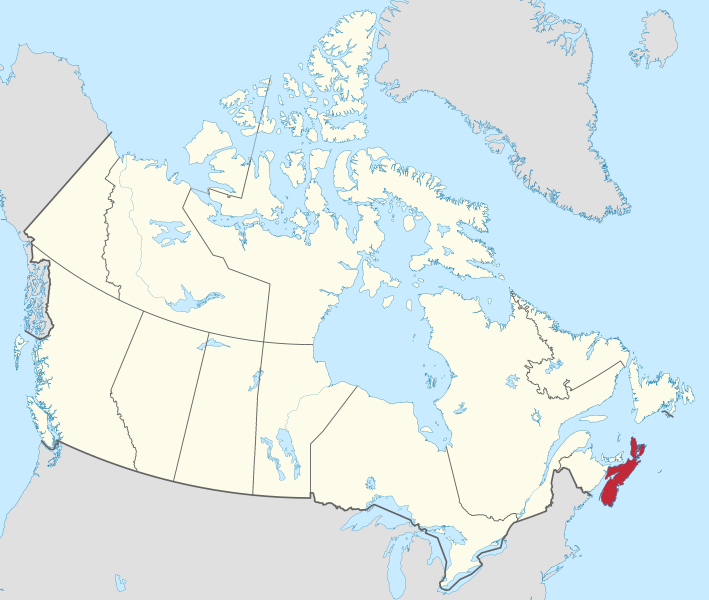 Area codes in Nova Scotia
Nova Scotia is currently using two area codes. Nova Scotia is using an area code overlay plan which consists of area code 782 as an overlay of area code 902. Area codes 902 and 782 cover the entire province of Nova Scotia. Nova Scotia and Prince Edward Island both use area codes 902 and 782.
When area code 902 was established in 1947 it served the three provinces of New Brunswick, Nova Scotia and Prince Edward Island. Newfoundland and Labrador were added in 1949 when they joined Canada. In 1955 area code 902 was split to form area code 506 which was assigned to New Brunswick, Newfoundland and Labrador. Area code 902 then served Nova Scotia and Prince Edward Island exclusively.
How many area codes are there in Nova Scotia?
The largest cities in Nova Scotia
Halifax, Cape Breton, Truro, Amherst, New Glasgow, Bridgewater, Yarmouth, Kentville.
Why do you need a memorable vanity local number for branding?
1.MAKE CALLS TO ANYWHERE. With EasyLine you can receive calls and make calls. Set your caller ID to enhance your privacy or easily identify customers calling you.
2.GET A LOCAL PRESENCE. Give your small business a local presence by choosing a number from EasyLine's powerful number search.
3.USE ANY PHONE. EasyLine works with any regular phone. Your contacts don't need to dial any confusing codes or numbers to reach you. It's just like a local number.
Are Nova Scotia area code phone numbers still available?
It's easy to get a second phone number for business from EasyLine and accelerate your business growth. EasyLine provides local, toll-free, vanity service to add value and convenience for customers. Choose an area code and search our extensive database for available local phone numbers. Make your company stand out in a crowded marketplace. Steps for you to get a new number:
1.Register for a free account and log in.
2.Search for your preferred area code, e.g., 201.
3.Pick a second phone number you like (it could be local, vanity, or toll-free).
4.Select a value plan for your needs.
5.Now you can manage customer calls efficiently with a professional-looking business phone number.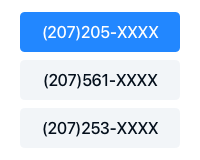 Pick a Number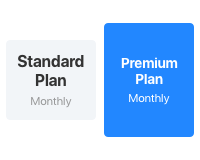 Choose a Plan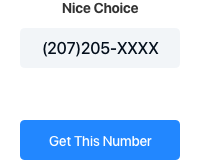 Get Started
Get a local Nova Scotia number for your business
A local number service that maintains brand consistency.
Complete List of US and Canada Area Codes
You can look up area codes by US states and Canadian provinces. Click the specific area code link to view the details.
United States Area Code List