310 Area Code
Establish your business by using 310 Area Code area code.
We offer phone numbers all around the United States and Canada.

Instant setup

No Contracts

Cancel Anytime
Brief introduction of 310 area code
If you happen to get a call from someone with an area code of 310, the caller is likely to come from the West Los Angeles and South Bay areas of Los Angeles County and a small part of Ventura County and Santa Catalina Island. Area 310 got its start as a split from area code 213 on the 2nd of November 1991 with 424 added as an overlay on the 26th of July 2006. Here are some things you need to know about area code 310.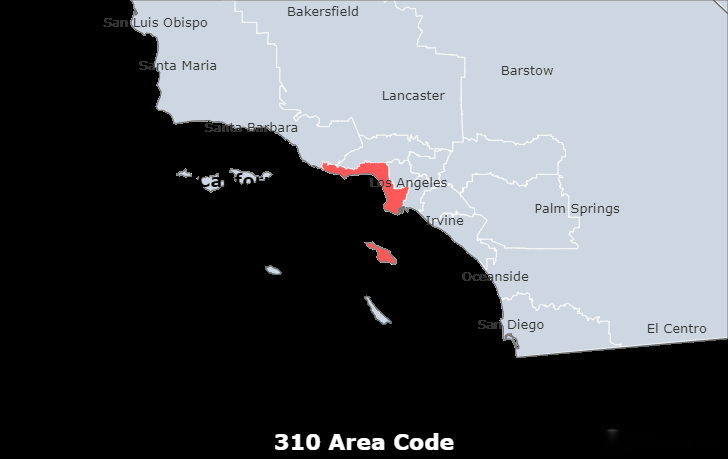 What is area code 310?
310 was first put in service November 2, 1991. It was created from area code 213. 310 was split in 1997 creating the need to update some of the phone numbers to area code 562. In 2006, area code 424 was created and is currently an overlay to 310.
What is the location of area code 310?
Area code 310 serves part of Los Angeles, CA and the surrounding areas. It has a single overlay (424) that serves the same area.
What is the timezone of area code 310?
The 310 area code is located in the Pacific timezone. The Pacific time zone is also known as America/Los_Angeles.
What is the major city in area code 310?
Los Angeles , city, seat of Los Angeles county, southern California, U.S. It is the second most populous city and metropolitan area (after New York City) in the United States. The city sprawls across a broad coastal plain situated between mountains and the Pacific Ocean; the much larger Los Angeles county, which encompasses the city, contains some 90 other incorporated cities, including Beverly Hills, Pasadena, and Long Beach. The county also encompasses two of the Channel Islands, Santa Catalina and San Clemente; Mount San Antonio, familiarly known as Mount Baldy or Old Baldy, 10,046 feet (3,062 metres) high; more than 900 square miles (2,330 square km) of desert; and 75 miles (120 km) of seacoast.
What area codes are nearby 310?
213/323 (Los Angeles, CA);
310/424 (Los Angeles, CA);
442/760 (Oceanside, CA);
562 (Long Beach, CA);
Are there any scams with the area code 310?
Area code 310 covers the Los Angeles County, namely the areas of Alondra Park, Athens, Avalon, Beverly Hills, Carson, Compton, Culver City, Del AIre, East Compton, El Segundo, Gardena, Hawthorne,  Hermosa Beach, Inglewood, Lynwood, Ladera Heights, Lawndale, Lennox, Lomita, Los Angeles (Bel Air, Brentwood, Harbor City, Harbor Gateway, Pacific Palisades, Playa del Rey, Playa Vista, San Pedro, Venice, West Los Angeles, Westchester, Westwood, Wilmington) Lynwood, Malibu, Manhattan Beach, Marina del Rey, Palos Verdes Estates, Rancho Palos Verdes, Redondo Beach, Rolling Hills Estates, Rolling Hills, Santa Monica, South Gate, Topanga, Torrance, West Athens, West Carson, West Compton, West Hollywood, Willowbrook.
Are 310 numbers toll free, or not?
No, area code 310 is not toll free.
How can a local phone number help your business?
Investing in a local virtual phone system from a qualified service provider like EasyLine is a fantastic way to establish a strong and outstanding local presence. Here are some of the immediate perks or advantages that investing in a local number will provide for your company:
1.If you have a local number, customers in a new market will feel at ease with your company and value what you provide right away. So acquire a high-quality local phone number and watch your company's brand rating soar!
2.Customer Greetings that are personalized: Virtual phone numbers make it easier for your business to build long-term relationships with clients.
3.Some of the creative features that a local virtual phone number may provide include voicemail, call recording, auto-attendant, and business hours. These are just a few of the creative features that a local virtual phone number may provide.
How can I acquire a business phone number with the 310 area code?
EasyLine has a large inventory of local, toll free and vanity numbers. Browse our inventory online and find your new business number! It's so easy! We recommend you try EasyLine. It's quick, easy, and it comes with a plethora of features.
By establishing a local phone number, you may establish a presence in your city.
What is the best way to acquire a second phone number with EasyLine?
Method 1: Register on the EasyLine website and follow the on-screen instructions to obtain a phone number.
Method 2: Download the EasyLine app and choose a phone number and a plan.
Method 3: Contact our experts through "Talk to Sales".
Method 4: Contact our customer service to purchase a second local number through "LiveChat."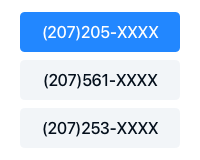 Pick a Number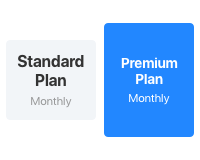 Choose a Plan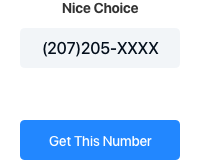 Get Started
Get a 310 area code number for your business
Buy and instantly activate phone numbers for your business in the US and Canada.
Complete List of US and Canada Area Codes
You can look up area codes by US states and Canadian provinces. Click the specific area code link to view the details.
United States Area Code List