678 Area Code
Increase your profit margins by using 678 area code phone number.
For consumers in various locations, EasyLine offers a range of phone numbers.

Instant setup

No Contracts

Cancel Anytime
Brief introduction of 678 area code
A random call coming from an unfamiliar area code can be worrying. One of the few commonly asked questions are from where does the call originates or if the call is that safe to answer.  Provided below are some information about area code 678 that might give an answer to your concerns.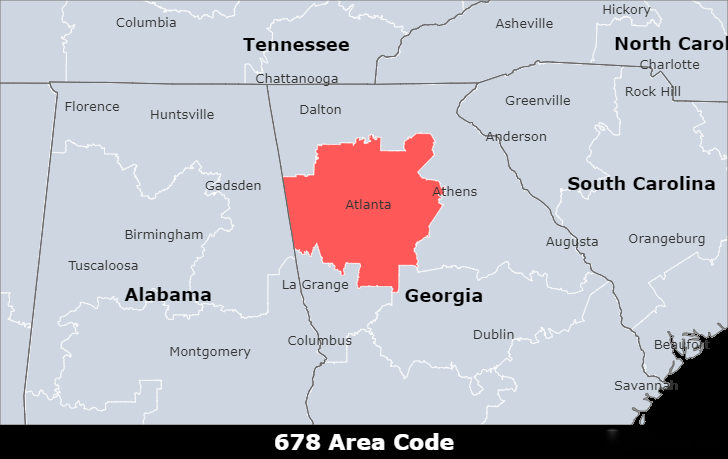 What is the 678 area code?
678 was first put in service January 6, 1998. It was created from area code 770. In 2010, area code 470 was created from 678.
Where is area code 678 located?
Area code 678 is located in Georgia and covers Atlanta, Sandy Springs, Roswell, Johns Creek, and Alpharetta. It is an overlay for area code 770 and area code 404 and serves the combined area.
What timezone does the area code 678 belong to?
The 678 Area Code is located in the EasternTimezone.
What is the main city in area code 678?
Atlanta, city, capital (1868) of Georgia, U.S., and seat (1853) of Fulton county (but also partly in DeKalb county). It lies in the foothills of the Blue Ridge Mountains in the northwestern part of the state, just southeast of the Chattahoochee River. Atlanta is Georgia's largest city and the principal trade and transportation centre of the southeastern United States. It is the centre of an extensive metropolitan area that includes 20 counties and cities such as Decatur, East Point, and Marietta. Pop. (2010) 420,003; Atlanta–Sandy Springs–Marietta Metro Area, 5,268,860; (2020) 498,715; Atlanta–Sandy Springs–Alpharetta Metro Area, 6,089,815.
What area codes are nearby 678?
478 (Macon, GA);
706/762 (Augusta, GA);
770 (Roswell, GA);256/938 (Huntsville, AL);
334 (Montgomery, AL);
404 (Atlanta, GA);
470/678 (Atlanta, GA);
Are area code 678 calls a scam?
It is important to be mindful when answering calls that you do not recognize. Doing a background check helps you identify whether the call is associated with scammers. Also, a charge will be performed to your account when you placed a call from any 678-xxx-xxx number.
Is a call from 678 phone number toll free?
Area code 678 is definitely not toll free. A charge will be done when a call is placed from any 678-xxx-xxx numbers. Calling any 678-xxx-xxx numbers has also charges. It can be done by per-minute of the call or by a monthly subscription offered by your telecommunication company. Long-range calls like international calls may cost pricey than the local ones.
For branding considerations, why is it important to have a memorable local number?
1.Cost-efficient, save your budgets.
2.Effective communication leads to increased customer satisfaction.
3.Getting a local number will help you build trust, reliability, and credibility with your customers.
4.A local phone number that is dedicated only to your business will enable you to build your brand and create a strong brand image.
5.Exclusive business features: By getting a local number for your business, you will have access to multiple innovative features that will definitely improve communication.
Where can I get a local phone number with 678 area code?
Local numbers are more likely to receive responses from prospects and consumers. As for price, local numbers are a lot more affordable than you'd expect. EasyLine is suitable for any sort of business. We offer affordable business phone plans that grow with your company. EasyLine is a good choice for healthcare, real estate, e-commence, financial services, retail and franchise, professional services, etc. No matter what industry you are in, EasyLine provides powerful features and solutions to meet your needs.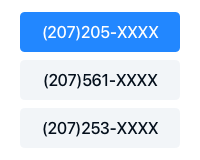 Pick a Number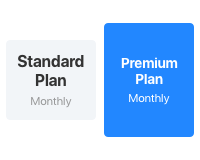 Choose a Plan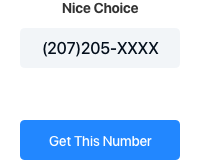 Get Started
Get a 678 area code number for your business
EasyLine is a great way to boost your business.
Complete List of US and Canada Area Codes
You can look up area codes by US states and Canadian provinces. Click the specific area code link to view the details.
United States Area Code List