Area Codes in North Carolina
Select a North Carolina local number for your local company.
EasyLine is the most efficient option for both you and your customers.

Instant setup

No Contracts

Cancel Anytime
About North Carolina
North Carolina is a state in the Southeastern region of the United States. North Carolina is the 28th largest and 9th-most populous of the 50 United States. It is bordered by Virginia to the north, the Atlantic Ocean to the east, Georgia and South Carolina to the south, and Tennessee to the west. Raleigh is the state's capital and Charlotte is its largest city. The Charlotte metropolitan area, with an estimated population of 2,569,213 in 2018, is the most-populous metropolitan area in North Carolina, the 23rd-most populous in the United States, and the largest banking center in the nation after New York City.The Raleigh-Durham-Cary combined statistical area is the second-largest metropolitan area in the state, with an estimated population of 2,079,687 in 2019, and is home to the largest research park in the United States, Research Triangle Park.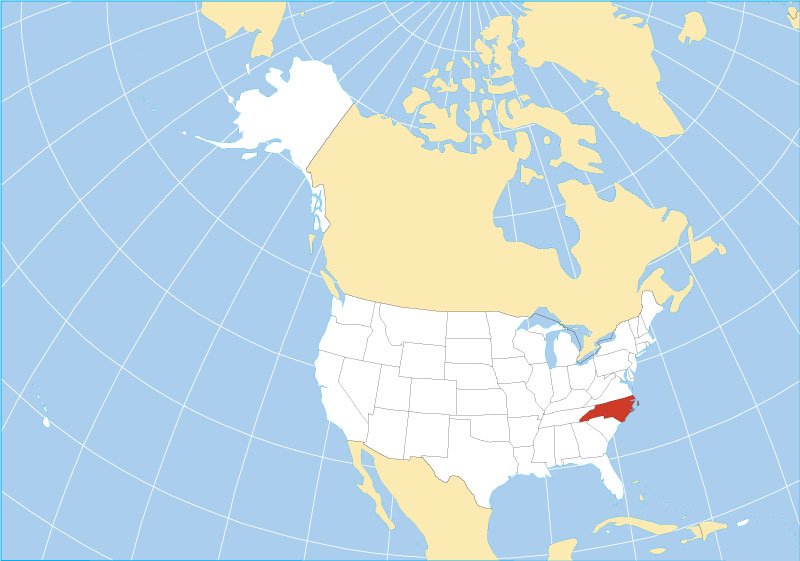 Area codes in North Carolina
North Carolina currently utilizes 9 area codes. When first established by AT&T and the Bell System in 1947, 704 covered the entire state of North Carolina. The most recently added was 743 in 2016 as an overlay to 336. Today, 704 is the most populated with an estimated 2.1 million of the state's 9.5 million residents.
How many area codes are there in North Carolina?
The largest cities in North Carolina
Charlotte, Raleigh, Greensboro, Durham, Winston-Salem, Fayetteville, Cary, Wilmington, High Point, Greenville
Why is it vital to select a memorable local vanity number for advertising?
1.Local numbers make your customers feel more connected to you. Clients often prefer to deal with businesses in their own locale. An 800 number may make your business seem too impersonal or large. Customers can have the convenience of making a call to a local number as opposed to an 800 number or an unrecognizable area code.
2.More than one number. Depending on your business size and needs, you may need more than one local number. For example if you run a business out of Massachusetts that is partially in Boston and partially in Western Massachusetts, you may want both a 617 and a 508 number for your customers. If you're doing business in multiple cities across the country, having more than one local number is a good idea too to give your business a multi-city appeal.
3.Same great features! If you have a local number you would like to keep, EasyLine can easily port it. And with a local number comes all of the same great features like extensions and custom greetings.
How to find available phone numbers in North Carolina area?
Of course, there are a plethora of number providers to pick from. EasyLine for business is a viable alternative for small businesses, solopreneurs, and freelancers. You might use EasyLine for commercial purposes. EasyLine provides powerful features like unlimited texts and calls, VoIP / Wifi calling, business card, business hours, tag manager, and voicemail to email, etc. Now, choose an area code and search our extensive database for available local phone numbers!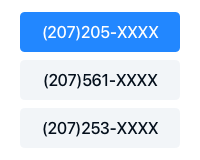 Pick a Number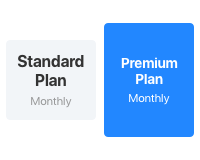 Choose a Plan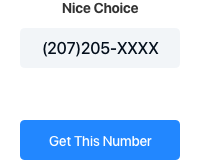 Get Started
Get a local North Carolina number for your business
EasyLine-Not only calls, but small-business marketing solutions are available.
Complete List of US and Canada Area Codes
You can look up area codes by US states and Canadian provinces. Click the specific area code link to view the details.
United States Area Code List