620 Area Code
The majority of what you need to know about 620 area code can be found right here.
Amplify your brand with an easy-to-remember local number.

Instant setup

No Contracts

Cancel Anytime
What is the 620 area code?
620 was first put in service February 3, 2001. It was created from area code 316.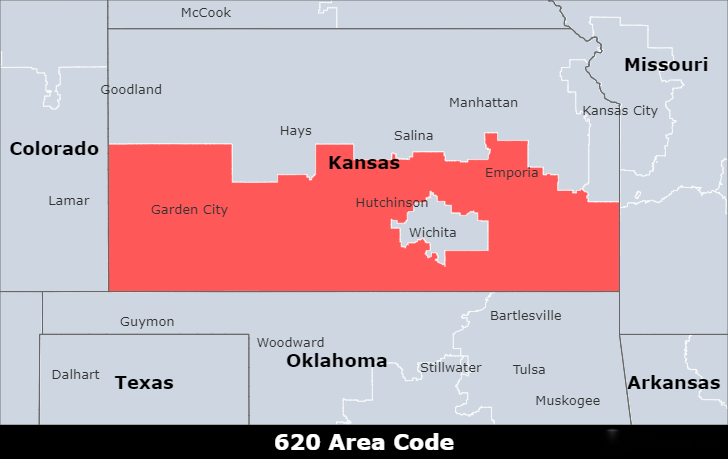 Where does area code 620 come from?
Area code 620 is the area code for most of southern Kansas except Wichita. It includes the cities of Hutchinson, Dodge City, and Garden City. It is the only area code that serves the area.
What timezone does the area code 620 belong to?
The 620 Area Code is located in the Central / MountainTimezone.
What is the main city in area code 620?
Hutchinson, city, seat (1872) of Reno county, south-central Kansas, U.S. Hutchinson lies on the Arkansas River. It was founded by C.C. Hutchinson, an Indian agent, in 1871 upon the arrival of the Santa Fe Railway. Salt beds discovered there in 1887 became the basis of a major industry. Hutchinson is also a principal hard-wheat market and is the centre of one of the Midwest's richest oil fields. The city's economy is based chiefly on these local resources. It is the site of the annual Kansas State Fair. Hutchinson also has a municipal zoo and is home to the Kansas Cosmosphere and Space Center. Hutchinson Community College was founded in 1928. Sand Hills State Park is located nearby. Inc. 1872. Pop. (2000) 40,787; (2010) 42,080.
What are some of the area codes around 620?
660 (Sedalia, MO);
719 (Colorado Springs, CO);
785 (Topeka, KS);
816 (Kansas City, MO);
913 (Overland Park, KS);316 (Wichita, KS);
417 (Springfield, MO);
539/918 (Tulsa, OK);
580 (Lawton, OK);
620 (Hutchinson, KS);
What is the importance of getting a local business phone number?
1. Be a local - You can expand your business operations to a specific region without scaling up your infrastructure or setting up an office in that city.
2. Cut down on cost - Why incur more charges with only international toll-free phone numbers? Spend less with a local phone number while receiving calls.
3. Advertise better - Get featured in local directories and business listings. Make your presence felt in the local communities.
4. Make it easy to reach you - Your customers don't have to spend money, making long distance calls to talk to you. It is easier and cheaper on local phone numbers.
5. Mask your number - You can also mask your primary business number with a phone number with a local area code, while making outgoing calls.
How can I find a second phone number for business with the area code 620?
Please contact our experts immediately if you're interested in getting a second phone line for your business. Our customer service team will identify the best solution for your company, resulting in a cost-effective call management system that not only assists you in establishing a stronger presence in local markets, but also provides incisive and relevant business insights in the form of easy-to-read call reports.
Method 1: Register on the EasyLine website and follow the on-screen instructions to obtain a phone number.
Method 2: Download the EasyLine app, pick a phone number, then subscribe a plan.
Method 3: Find the "Talk to Sales" option, contact our sales.
Method 4: Find the "LiveChat", talk to our customer service team.
EasyLine is the most cost-effective option for both you and your customers.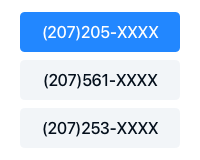 Pick a Number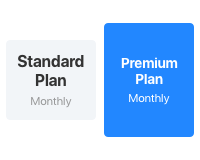 Choose a Plan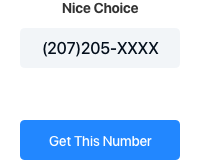 Get Started
Get a 620 area code number for your business
It's easy to get your own number right on your phone.
Complete List of US and Canada Area Codes
You can look up area codes by US states and Canadian provinces. Click the specific area code link to view the details.
United States Area Code List