630 Area Code
630 area code is a perfect way to start your business.
We provide phone numbers from all across the US and Canada.

Instant setup

No Contracts

Cancel Anytime
What is a 630 area code?
630 was first put in service August 3, 1996. It was created from area code 708. In 2007, area code 331 was created and is currently an overlay to 630.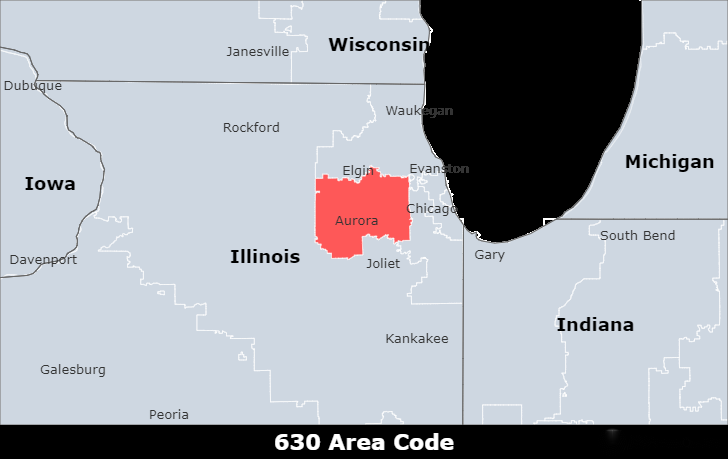 Where is area code 630 located?
Area code 630 is located in Illinois and covers Aurora, Naperville, Bolingbrook, and Wheaton. It has a single overlay (331) that serves the same area.
What timezone is used for area code 630?
The 630 Area Code is located in the CentralTimezone.
What is the major city covered by area code 630?
Aurora, city, Kane and DuPage counties, northeastern Illinois, U.S. It lies on the Fox River, about 40 miles (65 km) west of Chicago. Founded in 1834 by settlers from New York, it was originally known as McCarty's Mills. A trading point and mill site near a Potawatomi Indian village, the town was laid out in 1836 and renamed Aurora in 1837. It developed as both a residential and an industrial city largely because of its key position along the Chicago, Burlington and Quincy Railroad. In 1881 Aurora became the first city in Illinois to install electric streetlights.
What are the closest area codes to 630?
773 (Chicago, IL);
779/815 (Rockford, IL);
872 (Chicago, IL);224/847 (Elgin, IL);
309 (Peoria, IL);
331/630 (Aurora, IL);
708 (Cicero, IL);
The importance of using a local phone number when starting a business
1. According to studies, consumers are more likely to call a business with a local phone number because they feel a local firm is more likely to provide personalised service. For example, a real estate agent with a local area code may be more enticing to potential customers since their company number displays an understanding of local nuances. To emphasise that your firm is a local one that prospects and customers can trust, use a local phone number.
2. Compete with large corporations: Using a local phone number may give you a substantial edge over non-local or national competitors if the service your company provides benefits from seeming to be a local enterprise.
3. Save money as your company grows: It can be expensive to open physical stores in all of the regions where you want to do business. EasyLine allows you to acquire several local lines without the cost or hassle of setting up additional office locations. Your business may be national, yet it has a local flavour.
How do I get a 630 local number for business?
Give your business a trusted feel that appeals to local customers. EasyLine provides local phone numbers throughout the United States. If you're looking forward to getting a local number for the best price, EasyLine is definitely the one you'd pick. EasyLine is the most effective solution for you and your clients.
Get a second phone number in less than 3 minutes with EasyLine!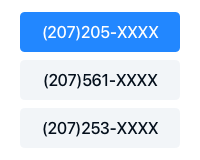 Pick a Number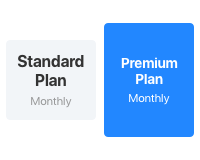 Choose a Plan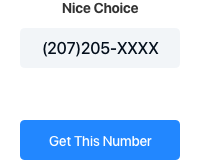 Get Started
Get a 630 area code number for your business
Without the need for an extra SIM card, get a second number.
Complete List of US and Canada Area Codes
You can look up area codes by US states and Canadian provinces. Click the specific area code link to view the details.
United States Area Code List