364 Area Code
The majority of what you need to know about 364 area code can be found right here.
Amplify your brand with an easy-to-remember local number.

Instant setup

No Contracts

Cancel Anytime
What is area code 364?
364 was first put in service March 3, 2014. It was created from area code 270.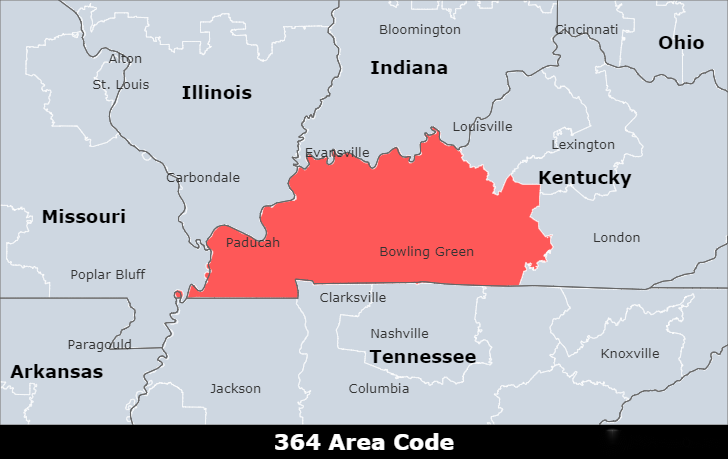 Where is area code 364 ?
Area code 364 is located in western Kentucky and covers Bowling Green, Owensboro, and Hopkinsville. It is an overlay for area code 270 and serves the same area.
What is the timezone of area code 364?
The 364 Area Code is located in the Eastern / CentralTimezone.
What is the major city in area code 364?
Bowling Green, city, seat (1866) of Wood county, northwestern Ohio, U.S., about 25 miles (40 km) south of Toledo. The site, originally a swamp wilderness, was first settled by Elisha Martindale in 1832. The town was laid out in 1835 and named for Bowling Green, Ky. The swampland, drained by German immigrants and transformed into productive farmland, now supports livestock, grain, and tomatoes. Oil was discovered in the area (1886), and a short-lived industrial boom (mainly glass manufacture) followed until the wells ran dry. The founding of a state normal school (which became Bowling Green State University in 1935) in 1910 and the construction of a large tomato-canning plant four years later boosted the city's development. Light manufactures now include plastic and rubber products, automotive parts, mobile homes, adjustable seating, stamping dies, electrical components, floor-maintenance equipment, and chemicals. The Black Swamp Arts Festival (September) is an annual exhibition of visual arts, drama, and music by regional artists. The Wood County Historical Center and Museum is located 3 miles (5 km) southeast, on the former grounds of the county hospital and poor farm. Inc. town, 1855; city, 1900. Pop. (2000) 29,636; (2010) 30,028.
What are some of the local codes near 364?
270/364 (Bowling Green, KY);
423 (Chattanooga, TN);
502 (Louisville, KY);
573 (Columbia, MO);
606 (Ashland, KY);
615/629 (Nashville, TN);618 (Belleville, IL);
731 (Jackson, TN);
812/930 (Evansville, IN);
859 (Lexington-Fayette, KY);
865 (Knoxville, TN);
931 (Clarksville, TN);
What does choosing a local business phone number imply?
1.Private lines for app users. Connect on-demand or dating app users easily over voice or SMS, while keeping main phone numbers private with a bank of app-specific phone numbers.
2.Local customer services. Businesses can provide their customers with local numbers to dial or text, delivering a more personal experience and better response rates.
3.Marketing ROI. Measure the effectiveness of marketing efforts with phone numbers assigned to different channels or campaigns, including print, TV, radio, and online.
4.Search marketing. Optimize for local search results with phone numbers for each business location, all easily managed from a central location.
How can I get a 364 local business phone number?
EasyLine offers multiple phone numbers to customers in different locations.
Get a dedicated business phone number and separate work from life! Manage all business calls, texts, voicemails in this easy-to-use phone number app. EasyLine is created to make your communication easier. No switching phones needed. You can easily engage with customers, stay responsive, grow business and build brand identity. You can get a local business phone number from EasyLine in following steps:
Step 1. Login to your EasyLine account.
Step 2. Select the type of number you want to buy. You can buy local or toll-free numbers.
Step 3. Pick a plan and pay for it.
We can guarantee that we offer you the best service at no extra charge.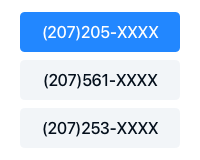 Pick a Number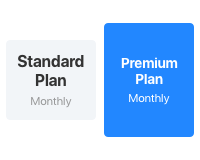 Choose a Plan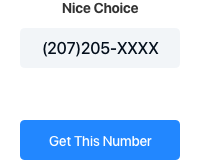 Get Started
Get a 364 area code number for your business
Everyone in business understands the value of getting closer to customers.
Complete List of US and Canada Area Codes
You can look up area codes by US states and Canadian provinces. Click the specific area code link to view the details.
United States Area Code List