Get an 844 Toll-Free Number
For a business owner, company growth is always the goal.
Start increasing your sales today by getting an 800 toll-free number.

Instant setup

No Contracts

Cancel Anytime
What Is an 844 Toll-Free Number and Why Choose It?
844 is a US toll free number that charges the receiver instead of the caller. This makes it an ideal contact number so that customers can connect with a company without paying any fees. Toll-free numbers start with a distinct three-digit code, like 800, 888, 877, 866, 855, and 833.
Why are more and more businesses choosing toll-free numbers now? Toll-free number 800 was the original toll-free number, but because of a growing need for toll-free numbers for businesses, the North American Numbering Plan (NANP) had to create more toll-free codes. As a result, the 844 area code toll-free number came into existence in 2013. Today, 844 numbers are widely known and accepted as true 800 number alternatives.
Can an 844 Toll-Free Number Attract Customers?
Toll-free numbers are available to businesses and corporations in Canada, the United States, and neighboring countries. These numbers are in high demand by large corporations. This is because calls to these numbers are charged to the receiver rather than the caller, making it free for potential customers to contact you. And just having one of these numbers puts your company in the same league as much larger corporations. Incoming calls to an 844 area code number from a virtual communications provider are routed to the number or device of your choice. This ensures that you are always available to callers.
What Are the Benefits of Getting an 844 Number?
Establish a national presence. A toll-free number aids in the establishment of your company's reputation. 86% of consumers believe an 844 number indicates a high-quality product.
Customers have faith in 844 numbers. When clients contact your 844 number, they believe you are a reputable national corporation. When people see a toll-free number on your website, business card, and advertising, they will feel more confident in purchasing from you.
Improve brand recognition. 844 numbers with easy-to-remember digits or that spell out your company name or product are more memorable and can boost phone calls to your firm.
Where Can I Request an 844 Number?
Getting an 844 area code toll free number is quick and easy with no unnecessary set-up. EasyLine offers a choice of 844 phone numbers to consumers. You may select an extraordinary 844 number in any city in North America and start using it right away with EasyLine. The ways to get an 844 number:
Get an 844 number on the EasyLine website.
Download the EasyLine app to choose an 844 number.
Contact our sales team through "Talk to sales".
Seek help from "LiveChat".
For your business branding, you'd better select a vanity toll-free number.
Get a phone number for your business now.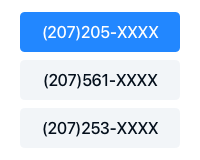 Pick a Number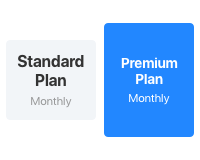 Choose a Plan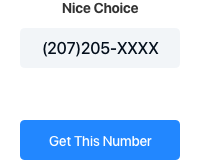 Get Started
Find an 844 Toll-Free Number at Easyline
Toll-free numbers are commonly used in the United States and Canada with zero calling costs.
844 Toll-free Numbers FAQs
1. What are the different prefixes for toll free numbers?

2. What's the difference between 844, 800, 888 etc prefixes?

3. Can I do call recording on my toll-free number for customer support?

4. How do I find the best vanity 844 number for my business?

5. Once I secure an 844 number, do I have to pay for ongoing service?

6. Are 844 numbers different from other toll free phone numbers?