239 Area Code
Get a 239 area code phone number for your local marketing.
From any location in Southwestern Florida and establish yourself as a local business.

Instant setup

No Contracts

Cancel Anytime
What is a 239 area code?
239 was first put in service March 11, 2002. It was created from area code 941.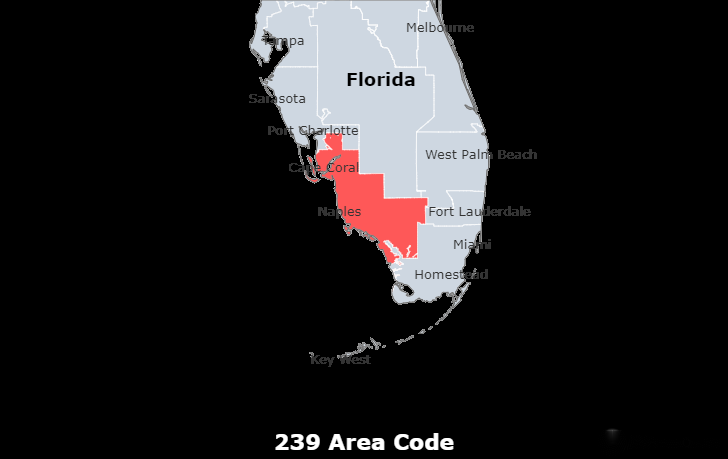 Where is area code 239 ?
Area code 239 is located in southern Florida and covers Cape Coral, Lehigh Acres, and Fort Myers. It is the only area code that serves the area.
What timezone is used for area code 239?
The 239 Area Code is located in the EasternTimezone.
What is the major city covered by area code 239?
Cape Coral, city, Lee county, southwestern Florida, U.S. It is situated on a broad peninsula pointing southward, with Fort Myers just to the northeast across the estuary of the Caloosahatchee River and Pine Island (and the Gulf of Mexico beyond) to the west across the strait known as Matlacha Pass. Created as a planned community and first settled in 1958, the city was incorporated in 1970. Its population has grown rapidly and surpassed that of neighbouring Fort Myers during the 1980s.
What are some area codes near 239?
754/954 (Fort Lauderdale, FL);
863 (Lakeland, FL);
941 (North Port, FL);239 (Cape Coral, FL);
305/786 (Miami, FL);
561 (West Palm Beach, FL);
Are there any scams with the area code 239 ?
At this point you must be well guided already and should you be called by a 239 area code number, there is no need to be overly suspicious because it is highly likely that your caller shall be calling you from somewhere in Southwest Florida unless he or she is a scammer.
What is the significance of selecting a local business phone number?
1. Be a Local - A phone number with a local area code number can be more personable and credible to potential customers.
2. Save on expenses - Competitive prices offered by EasyLine will help your business save where it matters the most.
3. Marketing - Use local phone numbers to track marketing efforts and advertise.
4. Mask your number - When making outbound calls, your second phone number can appear on the caller ID so you don't have to share your personal information.
5. Stay reachable - Use advanced features like business hours and intelligent call routing to make sure someone always answers and you don't miss a beat.
What is the procedure for obtaining a 239 local phone number?
EasyLine for business is a viable alternative for small businesses, solopreneurs, and freelancers. You might use EasyLine for commercial purposes. EasyLine provides powerful features like unlimited texts and calls, VoIP / Wifi calling, business cards, business hours, tag manager, and voicemail to email, etc. Now, choose an area code and search our extensive database for available local phone numbers!
Method 1. Sign up on EasyLine Website and get a number by instructions.
Method 2. Download the EasyLine app to select a number and plan. 
Method 3. Contact our sales by clicking "Talk to sales" on EasyLine website.
Method 4: Purchase a second local number with the assistance of our customer service by visiting the EasyLine website and clicking "LiveChat."
EasyLine works best for you and your customers.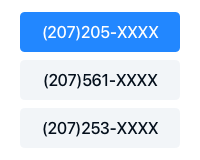 Pick a Number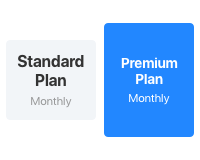 Choose a Plan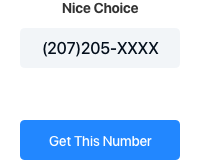 Get Started
Get a 239 area code number for your business
Expand your reach and promote a local presence nationwide.
Complete List of US and Canada Area Codes
You can look up area codes by US states and Canadian provinces. Click the specific area code link to view the details.
United States Area Code List