248 Area Code
Obtain a 248 area code phone number for your branding.
To get you up and running much easier.

Instant setup

No Contracts

Cancel Anytime
Brief introduction of 248 area code
When you receive a call from an unknown area code you get skeptical most of the time. With the number of spammers, scammers, telemarketers, it has just become very overwhelming. Here we will talk about area code 248.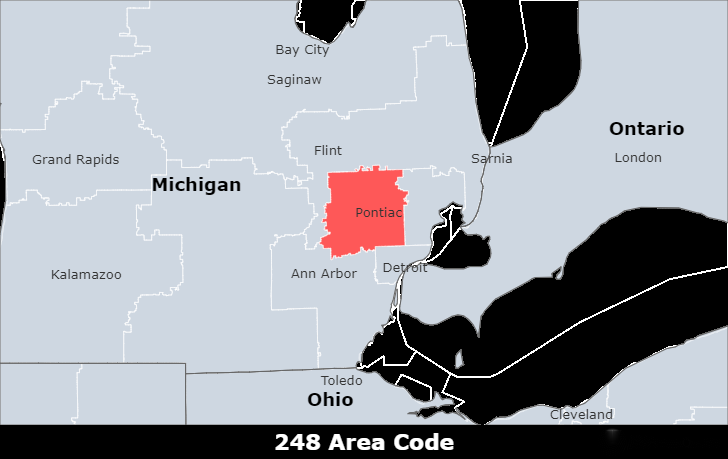 What is area code 248?
248 was first put in service May 10, 1997. It was created from area code 810. In 2002, area code 947 was created and is currently an overlay to 248.
Where does area code 248 come from?
Area code 248 is located in Michigan and covers Troy, Farmington Hills, Southfield, Rochester Hills, and Pontiac. It has a single overlay (947) that serves the same area.
What is the timezone of area code 248?
The 248 Area Code is located in the EasternTimezone.
What is the major city in area code 248?
Troy, city, seat (1839) of Pike county, southeastern Alabama, U.S., about 50 miles (80 km) southeast of Montgomery. Originally known as Deer Stand Hill (an Indian hunting ground) and first settled about 1824, it was later known as Zebulon and then Centreville before being renamed Troy (1838), either for Troy, New York, or for Alexander Troy, a Montgomery resident. An old military road (completed 1824) passes through it.
Area codes in the neighborhood
226/519/548 (London, ON);
248/947 (Troy, MI);
313 (Detroit, MI);
517 (Lansing, MI);586 (Warren, MI);
734 (Ann Arbor, MI);
810 (Flint, MI);
989 (Saginaw, MI);
Is an area code 248 phone call a scam?
Mostly yes. The area code 248 is associated with landlines located in Oakland County, Michigan. If you receive a phone call from the area code 248 it would probably be a legit call, not a scammer. However, scammers find new ways to scam people every single day. That is why it is important to be vigilant when receiving a call from an unknown number no matter what the area code is. And be sure to never give up any personal information, bank account number, credit card numbers, etc. to any known caller ever.
What is the importance of getting a local business phone number?
1. Be a Local: To potential clients, a phone number with a local area code is more approachable and authentic.
2. Save money: EasyLine's low prices will help your firm save money where it counts the most.
3. Marketing: Track marketing efforts and use local phone numbers to promote them.
4. Hide your phone number: When making outbound calls, your secondary phone number may appear on the caller ID, preventing you from exposing personal information.
5. Keep in touch: Use advanced features like business hours and intelligent phone routing to guarantee that someone always replies and you don't miss a beat.
Where can I acquire a business phone number with the area code 248?
Local phone numbers are much less expensive than you might think. EasyLine allows you to purchase local phone numbers for your business in any city or country of your choice.
With EasyLine, calls and texts are totally free. In addition, call forwarding to numbers & voicemail, business hours, IVR system, VoIP/Wifi calling, inbound caller ID, business card are also provided by EasyLine.
There are methods for obtaining a new phone number for your business purpose.
Method 1: Getting a phone number by searching on EasyLine Website.
Method 2: Getting a phone number by EasyLine Application.
Method 3: "Talk to Sales" to contact our sales team to help you get a number.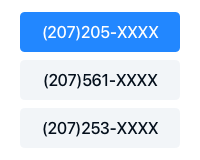 Pick a Number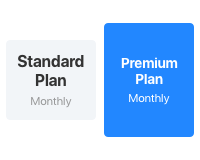 Choose a Plan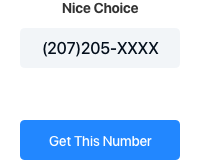 Get Started
Get a 248 area code number for your business
EasyLine is your one-stop-shop for managing your calls.
Complete List of US and Canada Area Codes
You can look up area codes by US states and Canadian provinces. Click the specific area code link to view the details.
United States Area Code List