815 Area Code
Select an 815 number for your local company.
EasyLine is the most efficient option for both you and your customers.

Instant setup

No Contracts

Cancel Anytime
What is the 815 area code?
815 is one of the original 86 area codes created by AT&T and the Bell System in 1947. It originally served northern Illinois except Chicago and Quad Cities. In 2007, area code 779 was created and is currently an overlay to 815.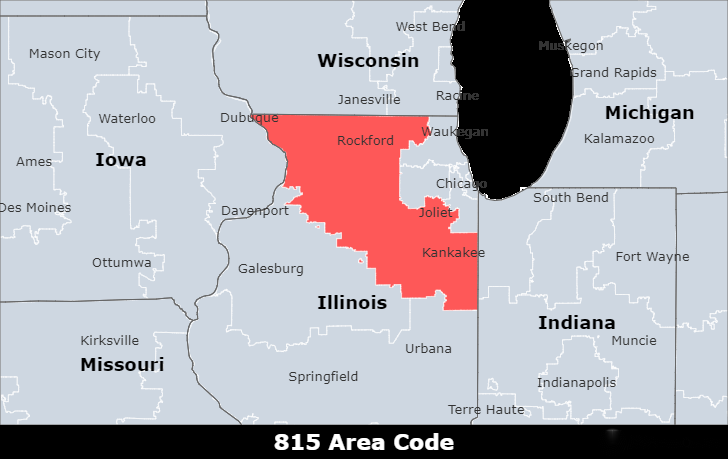 Where does area code 815 come from?
Area code 815 serves northern Illinois except for the Chicago metro area. It includes the cities of Rockford, Joliet, and DeKalb. It has a single overlay (779) that serves the same area.
What timezone does the area code 815 belong to?
The 815 Area Code is located in the CentralTimezone.
What is the main city in area code 815?
Rockford, city, seat (1836) of Winnebago county, northern Illinois, U.S. It lies on the Rock River, about 90 miles (145 km) northwest of Chicago. Rockford was founded by New Englanders in 1834 as separate settlements (commonly known as Kentville and Haightville, for the founders of each) on each side of the river and originally called Midway (halfway between Chicago and Galena); it was renamed in 1837 for the ford across the river. Waterpower supplied by a dam constructed in the mid-19th century led to the development of Rockford as a manufacturing centre in the middle of an agricultural area. The farm-machinery business began there in the early 1850s when John H. Manny developed a combined reaper and mower. The furniture industry began with an influx of Swedish carpenters, who arrived following the extension of the Galena and Chicago Union Railroad to the Rock River (1852). Camp Grant, a reception and medical centre during World Wars I and II, was converted into the Greater Rockford Airport.
What area codes are nearby 815?
217 (Springfield, IL);
219 (Hammond, IN);
224/847 (Elgin, IL);
262 (Kenosha, WI);
309 (Peoria, IL);
312 (Chicago, IL);
331/630 (Aurora, IL);563 (Davenport, IA);
608 (Madison, WI);
708 (Cicero, IL);
765 (Muncie, IN);
773 (Chicago, IL);
779/815 (Rockford, IL);
872 (Chicago, IL);
There are key advantages to using a local phone number to start a business
Local phone numbers provide a genuine presence for your organization in certain target markets and make it more accessible to individuals in both local and international places. The following are some of the advantages:
1. Establishing a local presence in a certain city.
2. Keeping track on marketing initiatives
3. Customers will have easy access.
4. Improving the efficiency of your company.
Above all, local phone numbers are a low-cost means of expanding a business.
How can I get a business phone number with the 815 area code?
EasyLine features a vast selection of toll-free and local phone numbers. Browse our online inventory to find your new business number! It's really simple! We hope you to give EasyLine a go. It's quick and simple to use, and it has a variety of features.
It's necessary to choose a memorable local vanity number for your business branding. You could follow the tips to get a new number.
—On EasyLine website:
Step 1: Select an area code and a distinctive phone number for your company.
Step 2: Subscribe a plan. There is no hardware required. There are no long-term contracts.
Step 3: Get the EasyLine application (from the Apple Store or Google Play).
Step 4: Log in EasyLine App.
—On App Store or Google Play:
Step 1: Go to the App Store or Google Play and search for "EasyLine."
Step 2: Register for a new account.
Step 3: Experience during free trial period to evaluate the quality of our service .
Step 4: We will provide you with the best service at no additional cost.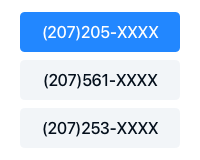 Pick a Number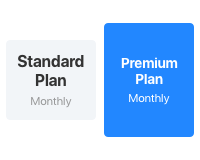 Choose a Plan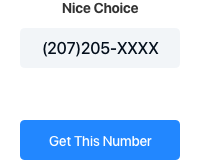 Get Started
Get an 815 area code number for your business
EasyLine is your one-stop-shop for managing your calls.
Complete List of US and Canada Area Codes
You can look up area codes by US states and Canadian provinces. Click the specific area code link to view the details.
United States Area Code List