351 Area Code
Choose a 351 area code phone number as your business communication tool.
For marketing and branding purposes, opt for one-of-a-kind vanity local phone numbers.

Instant setup

No Contracts

Cancel Anytime
Brief introduction of 351 area code
When an unheard-of area code shows up on your phone's screen, it can be alarming. You do not have any clue where the call is coming from, or if it is safe to answer the call. Area code 351 was created to provide service to an area in North America. Below are some commonly asked questions about this area code, that might help in giving you some insights concerning area code 351.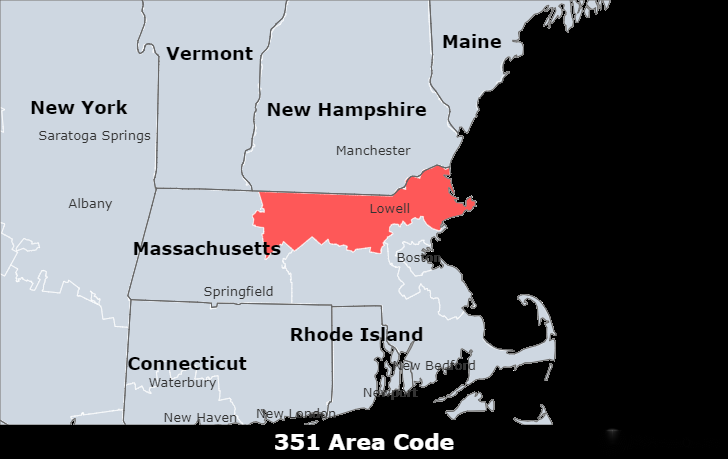 What is the 351 area code?
351 was first put in service May 2, 2001. It was created from area code 978.
Where is area code 351 ?
Area code 351 is located in northeastern Massachusetts and covers Lowell, Lawrence, Haverhill, and Peabody. It is an overlay for area code 978 and serves the same area.
What timezone does the area code 351 belong to?
The 351 Area Code is located in the EasternTimezone.
What is the main city in area code 351?
Lowell, city, Middlesex county, northeastern Massachusetts, U.S. It lies at the junction of the Concord and Merrimack rivers, 25 miles (40 km) northwest of Boston. It was the country's first planned industrial town.
What area codes are nearby 351?
603 (New Hampshire);
617/857 (Boston, MA);
802 (Vermont);339/781 (Boston, MA);
351/978 (Lowell, MA);
413 (Springfield, MA);
508/774 (Worcester, MA);
Are 351 phone calls toll free?
The 351 telephone area code is not toll free. Charges applies when you make an international or local call. International calls costs more than the local ones, since it is already outside the range of the area code. The rate of the charge will vary to the type of telecommunication or wireless services you have acquired.
Why is a memorable local vanity number required for promotions?
1. Ability to receive calls anywhere. Without being tied to a physical location, you can receive calls anywhere, anytime and on your preferred device. For example, if someone in your company is going to be away and needs to be reachable by phone but doesn't want to give out their cell phone number, you could assign an EasyLine number to their cell phone. 
2. Incoming call distribution. EasyLine phone numbers are also beneficial for companies with multiple office locations. Instead of a phone ringing in one office, incoming calls can be sent to phones in each office. You can do this by using auto-attendant, which will ring the phones of any employee who is designated as part of the queue or group, depending on your preferences. 
3. Localized phone numbers. If your office is located in a different area than your customer base, you can assign a local area code to your phone line. This helps you establish a presence in a key area and lowers costs on incoming calls. Customers are more likely to call and answer calls from a local number than one with an area code they don't recognize. 
4. Advanced features. EasyLine offers you lots of advanced features like SMS marketing, customer voicemail, group broadcast, auto-reply, call forwarding, business hours, auto-attendant, call blacklist, VoIP calling, inbound caller ID, business card, tag management, etc. It could meet your needs for sure.
Where can I get a local phone number with 351 area code?
EasyLine aims to empower your business growth. Both private persons and companies can buy a brand new phone number with EasyLine.
You can choose one of the following ways to buy a second phone number:
Method 1: Register on the EasyLine website and follow the on-screen instructions to obtain a phone number.
Method 2: Download the EasyLine app to select a number and plan. 
Method 3. Contact our sales by clicking "Talk to sales" on the EasyLine website.
Method 4: Purchase a second local number with the assistance of our customer service by visiting the EasyLine website and clicking "LiveChat."
If you have any questions, please contact EasyLine Support.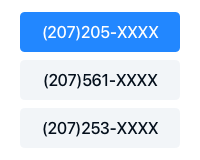 Pick a Number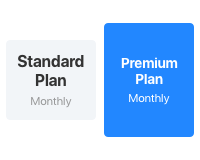 Choose a Plan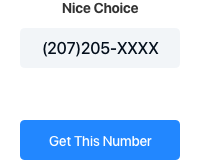 Get Started
Get a 351 area code number for your business
EasyLine lets you make free local calls within the U.S. and Canada to any phone number.
Complete List of US and Canada Area Codes
You can look up area codes by US states and Canadian provinces. Click the specific area code link to view the details.
United States Area Code List