Area Codes in New Jersey
Keep it local with New Jersey area codes.
EasyLine is the ideal option for you and your clients.

Instant setup

No Contracts

Cancel Anytime
About New Jersey
New Jersey is a state in the Mid-Atlantic and Northeastern regions of the United States. It is bordered on the north and east by the state of New York; on the east, southeast, and south by the Atlantic Ocean; on the west by the Delaware River and Pennsylvania; on the southwest by Delaware Bay and the state of Delaware. At 7,354 square miles , New Jersey is the fifth-smallest state based on land area, but with close to 9.3 million residents,is the 11th-most populous and the most densely populated. New Jersey's state capital is Trenton, while the state's most populous city is Newark. With the sole exception of Warren County,all counties in the state lie within the combined statistical areas of New York City or Philadelphia; consequently, the state's largest metropolitan area falls within Greater New York.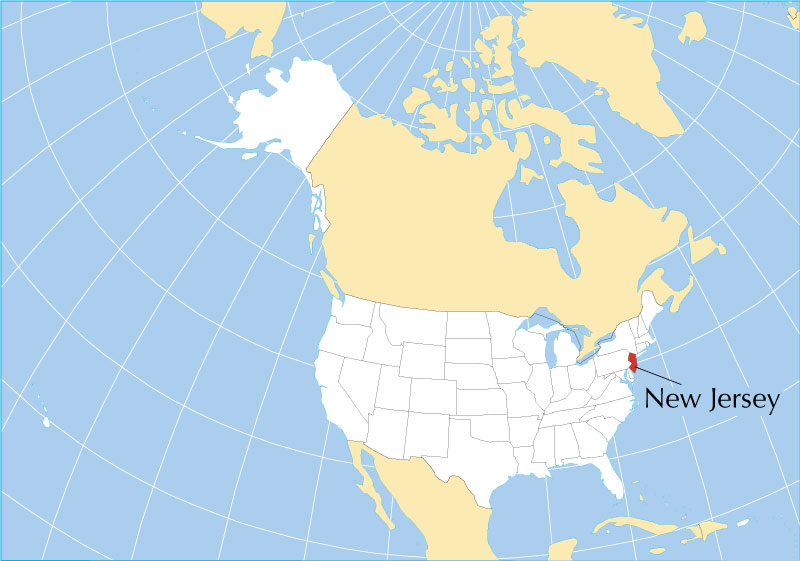 Area codes in New Jersey
New Jersey currently utilizes 10 area codes. When first established by AT&T and the Bell System in 1947, 201 covered the entire state of New Jersey. The most recently added was 640 in 2018 as an overlay to 609. Today, 973 is the most populated with an estimated 1.9 million of the state's 8.8 million residents.
How many area codes are there in New Jersey?
The largest cities in New Jersey
Newark, Jersey City, Paterson, Elizabeth, Lakewood (Township), Edison, Woodbridge (Township), Toms River (Township), Hamilton, Toms River
Why do individuals prefer distinctive vanity local numbers for marketing?
1. Ability to receive calls anywhere. Without being tied to a physical location, you can receive calls anywhere, anytime and on your preferred device. For example, if someone in your company is going to be away and needs to be reachable by phone but doesn't want to give out their cell phone number, you could assign an EasyLine number to their cell phone. 
2. Incoming call distribution. EasyLine phone numbers are also beneficial for companies with multiple office locations. Instead of a phone ringing in one office, incoming calls can be sent to phones in each office. You can do this by using auto-attendant, which will ring the phones of any employee who is designated as part of the queue or group, depending on your preferences. 
3. Localized phone numbers. If your office is located in a different area than your customer base, you can assign a local area code to your phone line. This helps you establish a presence in a key area and lowers costs on incoming calls. Customers are more likely to call and answer calls from a local number than one with an area code they don't recognize. 
4. Advanced features. EasyLine offers you lots of advanced features like SMS marketing, customer voicemail, group broadcast, auto-reply, call forwarding, business hours, auto-attendant, call blacklist, VoIP calling, inbound caller ID, business card, tag management, etc. It could meet your needs for sure.
How to find available phone numbers in New Jersey area?
EasyLine features a vast selection of toll-free and local phone numbers. Browse our online inventory to find your new business number! It's really simple! We hope you to give EasyLine a go. It's quick and simple to use, and it has a variety of features.
It's necessary to choose a memorable local vanity number for your business branding. You could follow the tips to get a new number.
—On EasyLine website:
Step 1: Select an area code and a distinctive phone number for your company.
Step 2: Subscribe a plan. There is no hardware required. There are no long-term contracts.
Step 3: Get the EasyLine application (from the Apple Store or Google Play).
Step 4: Log in EasyLine App.
—On App Store or Google Play:
Step 1: Go to the App Store or Google Play and search for "EasyLine."
Step 2: Register for a new account.
Step 3: Experience during free trial period to evaluate the quality of our service .
Step 4: We will provide you with the best service at no additional cost.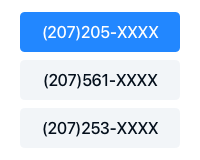 Pick a Number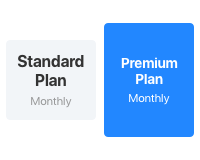 Choose a Plan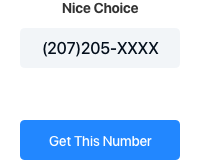 Get Started
Get a local New Jersey number for your business
To make it much easier for you to get up and running.
Complete List of US and Canada Area Codes
You can look up area codes by US states and Canadian provinces. Click the specific area code link to view the details.
United States Area Code List