760 Area Code
Most of what you need to know about 760 area code is right here.
Make your brand more memorable by using an easy-to-remember local phone number.

Instant setup

No Contracts

Cancel Anytime
Brief introduction of 760 area code
Receiving calls from a new area code is quite worrisome. Is it from a scammer? Should I answer it? The 760 area code is a unique code intended to provide service in a specific area. Below are some information about the 760 area code...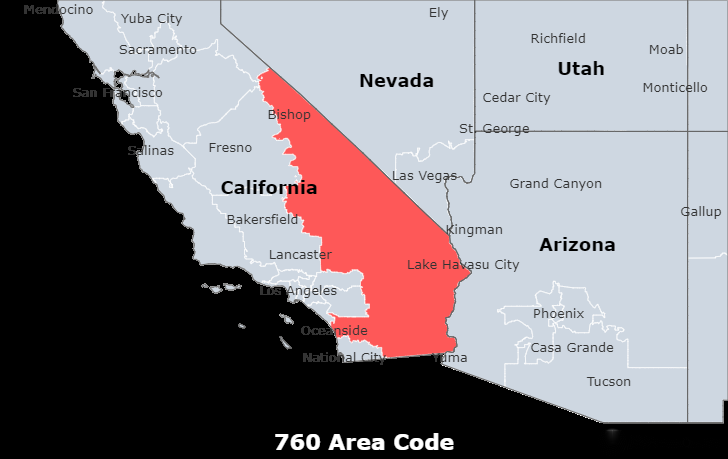 What is a 760 area code?
760 was first put in service March 22, 1997. It was created from area code 619. In 2009, area code 442 was created and is currently an overlay to 760.
Where does area code 760 come from?
Area code 760 is located in southeastern California and covers Oceanside, Escondido, Victorville, Carlsbad, and Vista. It has a single overlay (442) that serves the same area.
What timezone is used for area code 760?
The 760 Area Code is located in the PacificTimezone.
What is the major city covered by area code 760?
Oceanside, city, San Diego county, southern California, U.S. Situated about 35 miles (55 km) north of San Diego, Oceanside lies along the Pacific coast, at the mouth of the San Luis Rey River. The region was originally territory of the Luiseño Indians. Bounded to the south by Carlsbad and to the east by Vista, it developed as a beach resort and an agricultural-trade centre after the arrival of the California Southern Railway (a branch of the Santa Fe) in 1883. The city grew rapidly after the establishment in 1942 of Camp Pendleton, a U.S. Marine Corps base, to the north (situated on the former Spanish land grant known as Rancho Margarita y las Flores). Agriculture is economically important, with crops including tomatoes, avocados, and citrus fruit. Growth accelerated again in the 1990s, when Oceanside became a bedroom community of the San Diego urban area. The city's many beaches are popular for surfing. Fishing and whale watching are also common activities. The nearby Mission San Luis Rey de Francia (founded in 1798 and the 18th in the California chain of 21 missions) has been restored. The city is the seat of a community college established in 1934. Inc. city, 1888. Pop. (2010) 167,086; (2020) 174,068.
What are some area codes near 760?
661 (Bakersfield, CA);
702/725 (Las Vegas, NV);
747/818 (Los Angeles, CA);
775 (Reno, NV);
805/820 (Oxnard, CA);
909 (San Bernardino, CA);
928 (Yuma, AZ);
949 (Irvine, CA);
951 (Riverside, CA);209 (Stockton, CA);
213/323 (Los Angeles, CA);
310/424 (Los Angeles, CA);
442/760 (Oceanside, CA);
530 (Redding, CA);
559 (Fresno, CA);
562 (Long Beach, CA);
619/858 (San Diego, CA);
626 (Pasadena, CA);
657/714 (Anaheim, CA);
Are 760 numbers toll free, or not?
Calls from 760 numbers are not toll free. Both calls from international and local applies charges. The cost of the charges may vary to the company's rate and to the kind of cellular mobile and paging services you acquired.
Why do people opt for one-of-a-kind vanity local phone numbers for marketing?
Improve your workflow with a second line for business
1.Take & make calls from your business number using your personal cellphone
2.Improve response times to important business calls
3.Never miss a call from a customer or prospect
4.Put all of the powerful business phone features of EasyLine on your mobile device
5.Stop carrying & Paying for two phones
How can I acquire a business phone number with the 760 area code?
Make your brand more memorable by using an easy-to-remember local phone number. EasyLine can provide you with a specific phone number if you request it. EasyLine was intended to help you run your business more efficiently. You can simply interact with consumers, stay relevant, expand your business, and establish your brand identity. Create a dedicated business line to separate work and life! Everything in one place: This simple phone number app allows you to keep track of all business calls, messages, and voicemails. Here are some pointers to help you acquire a local phone number you like:
Step 1. Login to your EasyLine account.
Step 2. Select the type of number you want to buy. You can buy local or toll-free numbers.
Step 3. Pick a plan and pay for it.
We can guarantee that we offer you the best service at no extra charge.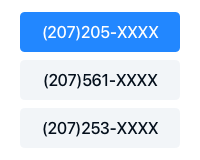 Pick a Number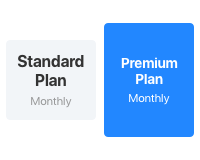 Choose a Plan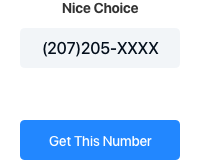 Get Started
Get a 760 area code number for your business
It's easy to get your own number right on your phone.
Complete List of US and Canada Area Codes
You can look up area codes by US states and Canadian provinces. Click the specific area code link to view the details.
United States Area Code List