702 Area Code
Keep it local with 702 area code.
EasyLine is the ideal option for you and your clients.

Instant setup

No Contracts

Cancel Anytime
Brief introduction of 702 area code
Seeing a new area code can pique your curiosity. Who could it be? Is it someone you know? Where is it coming from? Is this a scam? These are just some of the questions that could be dancing in your mind when encountering a new area code. Fret not, for if you encounter a 702 area code on your phone, it could be coming from someone in the Las Vegas area. 702 shares an area code with 725 in serving Clark County, Nevada. Read below to learn more about area code 702.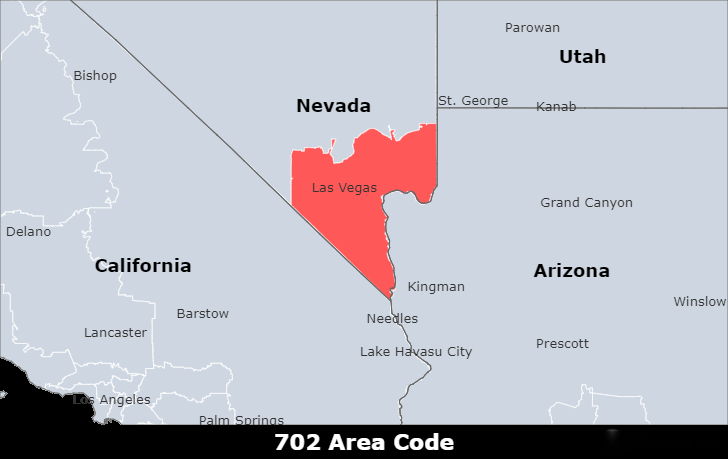 What is a 702 area code?
702 is one of the original 86 area codes created by AT&T and the Bell System in 1947. It originally served the entire state of Nevada. 702 was split in 1998 creating the need to update some of the phone numbers to area code 775. In 2014, area code 725 was created and is currently an overlay to 702.
Where is area code 702 ?
Area code 702 serves Las Vegas, NV and the surrounding areas. It has a single overlay (725) that serves the same area.
What timezone is used for area code 702?
The 702 Area Code is located in the PacificTimezone.
What is the major city covered by area code 702?
Las Vegas, city, seat (1909) of Clark county, southeastern Nevada, U.S. The only major city in the American West to have been founded in the 20th century, Las Vegas grew from a tiny, desert-bound railroad service centre at the outset of the 20th century to the country's fastest-growing metropolis at century's end. This transformation—made possible by a combination of shrewd entrepreneurship, access to water, an extensive transportation network, and permissive state laws—has created the city now often known simply as "Vegas," a place of vast casinos, elaborate hotels, and spectacular entertainment venues that attracts masses of visitors from throughout the world.
Which area codes are closest to 702?
775 (Reno, NV);
928 (Yuma, AZ);442/760 (Oceanside, CA);
702/725 (Las Vegas, NV);
Are 702 numbers toll free, or not?
Area code 702 is not a toll free number as it is the area code for the Las Vegas area along with its overlay 725.
Why is a memorable local vanity number required for promotions?
1. You'll Look Like an Established Local Business. Having a local phone number in the community in which you do business gives you a local presence – even if your business is headquartered elsewhere. You could use a local business number in each city in which you sell services and save money by using a one centralized call center or even home office (in the case of many startups) that handles sales or support calls.
2. You'll Sound More Professional. An EasyLine business number is not just a phone number. It's a phone number enhanced with features that give callers the impression that they are calling a business with a professional phone system – not just a random guy's cell phone.
3. You Can Run Your Business From Your Cell Phone. EasyLine's numbers are designed to help your business sound professional and stay connected, making it perfect for startups because you get all the power of a professional business phone system without the hassle of telecom equipment. In other words, you can run your business using cell phones and sound like a Fortune 500 company.
4. You'll Keep Your Customers Happy. If you're a busy startup with limited time, money and personnel – you can't always answer customer calls. That's where EasyLine comes in. Even if you are a one-woman show or an on-the-go mompreneur, with EasyLine you'll never miss a call because even if you aren't available to talk, the EasyLine Auto-Attendant can answer the call and take a message. That way your customers have a good experience and you stay organized for customer follow ups.
5. You'll Be More Memorable. When customer's call your EasyLine number they can be greeted with a professional branded message. For example the greeting "Thank you for calling XXX – We provides XXX". Now your startup can sound just as fancy as big businesses do and reinforce your brand every time your customers call.
6. You'll Cut Costs. Setting up a professional business phone system doesn't have to be expensive. With EasyLine, a number comes with all the business phone system features you need. There's no cost to get set up, no hardware to purchase and no software to buy. You can sign up instantly for a month-to-month plan for less than $10 as your call volume changes.
How can I find a phone number with the 702 area code that is available?
Is it necessary for your company to create a presence in nearby towns and cities? Or how about establishing a countrywide network of local phone numbers throughout the United States and Canada?
EasyLine provides all sorts of numbers in all 48 mainland US states and the majority of Canadian provinces. Calls to your local numbers can be forwarded to any phone number in the United States or Canada.
If you want to acquire a local phone number at the lowest possible cost, EasyLine is the way to go. EasyLine can provide you with a fantastic local number for your small business.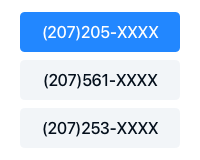 Pick a Number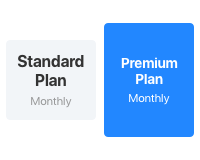 Choose a Plan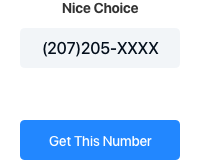 Get Started
Get a 702 area code number for your business
Expand your reach and promote a local presence nationwide.
Complete List of US and Canada Area Codes
You can look up area codes by US states and Canadian provinces. Click the specific area code link to view the details.
United States Area Code List