828 Area Code
Make your business stand out from the crowd with 828 area code number.
Prospects and customers are more likely to answer local numbers.

Instant setup

No Contracts

Cancel Anytime
What is area code 828?
828 was first put in service March 22, 1998. It was created from area code 704.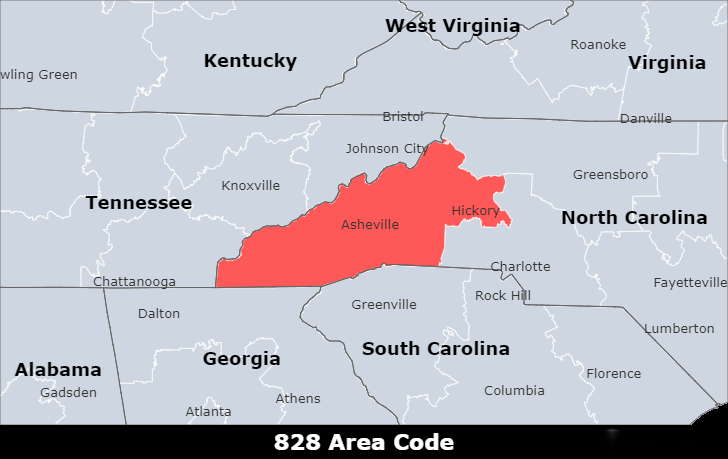 What is the location of area code 828?
Area code 828 is located in western North Carolina and covers Asheville, Hickory, and Lenoir. It is the only area code that serves the area.
What is the timezone of area code 828?
The 828 Area Code is located in the EasternTimezone.
What is the major city in area code 828?
Asheville, city, seat of Buncombe county, west-central North Carolina, U.S. Asheville lies in the Blue Ridge Mountains, at the junction of the French Broad and Swannanoa rivers. It has a mild climate and is built on an uneven plateau at an elevation of about 2,200 feet (670 metres). Asheville is the eastern gateway to Great Smoky Mountains National Park and the Cherokee Indian Reservation and is the headquarters of Croatan, Nantahala, Pisgah, and Uwharrie national forests. Nearby Mount Mitchell, at 6,684 feet (2,037 metres), is the highest point in North Carolina and the highest peak east of the Mississippi River.
What are the area codes near 828?
336/743 (Greensboro, NC);
423 (Chattanooga, TN);
704/980 (Charlotte, NC);
706/762 (Augusta, GA);803 (Columbia, SC);
828 (Asheville, NC);
864 (Greenville, SC);
865 (Knoxville, TN);
For branding considerations, why is it important to have a memorable local number?
A local number allows you to create a phone number for a particular region, city, or state. EasyLine provides you with the option to select multiple local numbers for your business. It's the quickest and easiest way.
1. Create a presence in multiple cities by adding more local numbers.
2. Give your business a trusted feel that appeals to local customers.
3. Prospects and customers are more likely to answer local numbers.
4. Separate your work and personal life, even if you're using the same phone.
How do I obtain an 828 local phone number for business?
We have phone numbers available all throughout the US and Canada.
EasyLine is a phone system that provides your small business with a powerful, scalable, and affordable way to enhance communications, collaboration, and productivity between you and your customers or your team.
1.In-Demand Features. From caller ID, custom greetings, and voicemail to call forwarding, your EasyLine business phone number can get you features that allow you to increase your reach, speed responsiveness, and deliver an enhanced customer experience.
2.Reliability and Scalability. EasyLine's solution has proven to go the distance in terms of always-up reliability and top-rated performance for businesses of all sizes. EasyLine has been built to scale with businesses that need to add functionality for rapidly growing teams and additional locations.
3.Flexible Work Environment. Whether you have multiple locations or scattered remote workers, EasyLine has the tools and features that accommodate all types of working environments. By using auto attendant, call forwarding, etc. EasyLine helps you work from anywhere, anytime.
How to get EasyLine? You could get a second number with EasyLine.
Method 1. Sign up on EasyLine Website and get a number by instructions.
Method 2. Download EasyLine app to select a number and plan.
Method 3. Contact our sales by clicking "Talk to sales" on EasyLine website.
Method 4. Buy a second local number with the help of our customer service by clicking "LiveChat" on EasyLine website.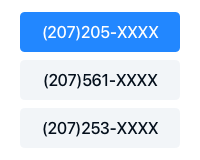 Pick a Number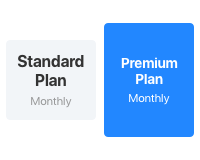 Choose a Plan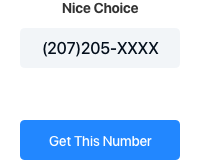 Get Started
Get an 828 area code number for your business
EasyLine gives you not only phone calls, but also other powerful features and solutions.
Complete List of US and Canada Area Codes
You can look up area codes by US states and Canadian provinces. Click the specific area code link to view the details.
United States Area Code List