217 Area Code
Using 217 area code allows you to get your business up and running quickly.
EasyLine wants to help you expand your business.

Instant setup

No Contracts

Cancel Anytime
What is area code 217?
217 is one of the original 86 area codes created by AT&T and the Bell System in 1947. It originally served central Illinois. To avoid exhausting all possible phone numbers in this area code, relief planning has begun. It is considered, "in jeopardy" which means that it is possible that the supply of numbers could be exhausted before an overlay can be created or the area code splits.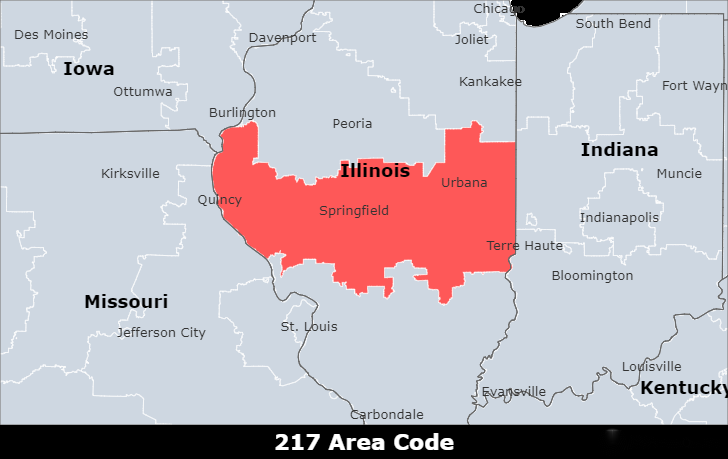 Where is area code 217 located?
Area code 217 is located in central Illinois and covers Springfield, Champaign, and Decatur. It is the only area code that serves the area.
What is the timezone of area code 217?
The 217 Area Code is located in the CentralTimezone.
What is the major city in area code 217?
Springfield, city, seat (1833) of Greene county, southwestern Missouri, U.S., near the James River, at the northern edge of the Ozark Highlands, north of the Table Rock Lake area. Settled in 1829, its growth was slow until the period of heavy westward migration, when pioneers were attracted by its location on important land routes. During the American Civil War the city was held for a few months by Confederate forces after the Battle of Wilson's Creek (Aug. 10, 1861; fought 10 miles [16 km] southwest) until they were expelled by Union troops in February 1862. James Butler ("Wild Bill") Hickok lived in Springfield and was a Union scout; he was acquitted there of the murder of gunman Dave Tutt. An extension of the Atlantic and Pacific Railroad (1870) resulted in the development of a rival community, North Springfield, which merged with Springfield in 1887.
What are some of the local codes near 217?
618 (Belleville, IL);
636 (O'Fallon, MO);
660 (Sedalia, MO);
765 (Muncie, IN);
779/815 (Rockford, IL);
812/930 (Evansville, IN);217 (Springfield, IL);
219 (Hammond, IN);
309 (Peoria, IL);
314 (St. Louis, MO);
319 (Cedar Rapids, IA);
573 (Columbia, MO);
Why do you need a vanity local phone number that is one-of-a-kind for marketing?
1. Improved Visibility: Owning a local number helps to build up your brand image and successfully establish businesses. 
2. Easy Tracking: Local numbers attracts clients from local area and serve clients better. 
3. Better Connectivity: Local numbers provide direct connectivity to the customer representative in your local store. 
4. Expanding Business Reach: If you own an office in your city but want to expand its services in other cities. What would you do? Just get a local number in other city first.
5. Automated Responses and Customer Satisfaction: Just like toll free numbers features such as auto-attendant, call-forwarding and ability to record messages aids in streamlining the business processes.
How do I get a specific phone number with 217 area code?
For branding considerations, it's important to have a memorable local number. EasyLine is a reliable source of local phone numbers in the United States and Canada. We offer the most extensive collection of local numbers from a variety of cities. Today, you can purchase a local phone number and begin utilizing the service right away. We provide a free trial to evaluate the quality of our service, and there is no obligation following the trial.
You can get a local business phone number in following steps:
Step 1. Sign up on EasyLine Website.
Step 2. Choose your number types - toll free numbers or local numbers.
Step 3. Search and select the number you like.
Step 4. Pick your value plan. From $9.99/month.
Or you can get EasyLine on App Store or Google Play first, then select a number and plan to buy:
Step 1. Search "EasyLine" on App Store or Google Play and download it.
Step 2. Create a new account for yourself.
Step 3. You'll have a free trial, you could experience EasyLine.
Step 4. We can guarantee that we offer you the best service at no extra charge.
Using our accessible area code, you could establish a local presence.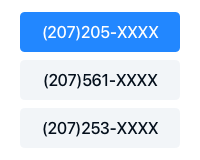 Pick a Number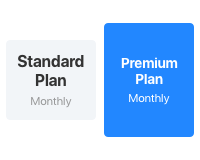 Choose a Plan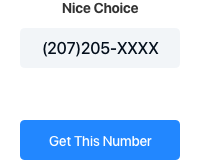 Get Started
Get a 217 area code number for your business
EasyLine provides second phone numbers that route to your cell phone to keep your personal number private.
Complete List of US and Canada Area Codes
You can look up area codes by US states and Canadian provinces. Click the specific area code link to view the details.
United States Area Code List