803 Area Code
Increase your incoming calls and sales by using 803 phone number.
EasyLine provides a variety of phone numbers for customers in different places.

Instant setup

No Contracts

Cancel Anytime
What is the 803 area code?
803 is one of the original 86 area codes created by AT&T and the Bell System in 1947. It originally served the entire state of South Carolina. 803 was split in 1995 creating the need to update some of the phone numbers to area code 864, and again in 1998 to create area code 843. To avoid exhausting all possible phone numbers in this area code, relief planning has begun.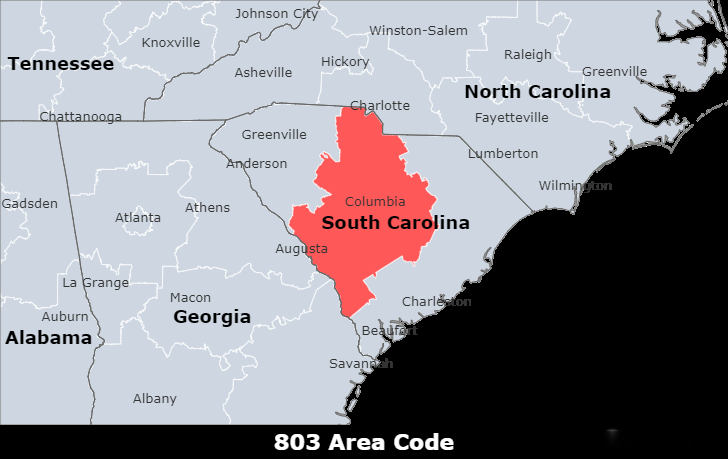 What is the location of area code 803?
Area code 803 is located in central South Carolina and covers Columbia, Rock Hill, and Sumter. It is the only area code that serves the area.
What timezone does the area code 803 belong to?
The 803 Area Code is located in the EasternTimezone.
What is the main city in area code 803?
Columbia, borough (town), Lancaster county, southeastern Pennsylvania, U.S. It lies along the Susquehanna River, 12 miles (19 km) west of Lancaster. The site was settled (1726) by John Wright, a Quaker missionary to the Native Americans, who bought land and became a ferryman and judge. Known as Wright's Ferry, the town was laid out in 1788 by Wright's grandson, Samuel, and was named Columbia shortly thereafter. It was one of the places considered (1790) by Congress for the site of the permanent U.S. capital. Columbia was important as the terminus of a railway from Philadelphia, and it reshipped goods by canal to the Juniata River. Escaped slaves knew it as a station on the Underground Railroad. The borough is now primarily residential; Columbia's manufactures include clothing and malleable castings. The Watch and Clock Museum has more than 12,000 horological items including many American-made timepieces. Inc. 1814. Pop. (2000) 10,311; (2010) 10,400.
What area codes are nearby 803?
828 (Asheville, NC);
843/854 (Charleston, SC);
864 (Greenville, SC);
910 (Fayetteville, NC);
912 (Savannah, GA);423 (Chattanooga, TN);
478 (Macon, GA);
704/980 (Charlotte, NC);
706/762 (Augusta, GA);
803 (Columbia, SC);
The importance of using a local phone number when starting a business
1. Be a local – You can expand your business operations to a specific location without expanding your infrastructure or opening a local office.
2. Save money: Why pay more by using only international toll-free phone numbers? When receiving calls, save money by using a local phone number.
3. Boost your advertising by getting listed in local directories and company directories.Make an impression on the people in your neighbourhood.
4. Make it simple to contact you: Your consumers won't have to pay for long-distance calls to reach you. It is simpler and less expensive to use local phone numbers.
5. Hide your number: When making outgoing calls, you may also mask your principal company number with a phone number with a local area code.
Where can I get a local phone number with 803 area code?
Get a second phone number in less than 3 minutes with EasyLine, irrespective of the size of your organization. EasyLine provides three types of business phone numbers to meet your needs. With EasyLine, you can easily create a local presence in any location in the USA or Canada. If you are a businessman, here is the most important fact: local numbers are more likely to be answered by prospects and customers. By the way, with EasyLine, there are no hidden fees, no long-term contracts, and no surprises.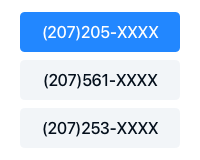 Pick a Number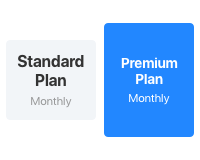 Choose a Plan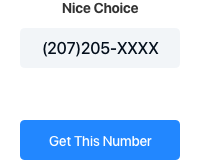 Get Started
Get an 803 area code number for your business
Manage business calls from your smartphone and work from anywhere.
Complete List of US and Canada Area Codes
You can look up area codes by US states and Canadian provinces. Click the specific area code link to view the details.
United States Area Code List