743 Area Code
Here is everything you need to know about 743 area code and its applicable region.
Find out how to get a local phone number for your business with 743 code.

Instant setup

No Contracts

Cancel Anytime
What is area code 743?
743 was first put in service May 23, 2016. It was created from area code 336.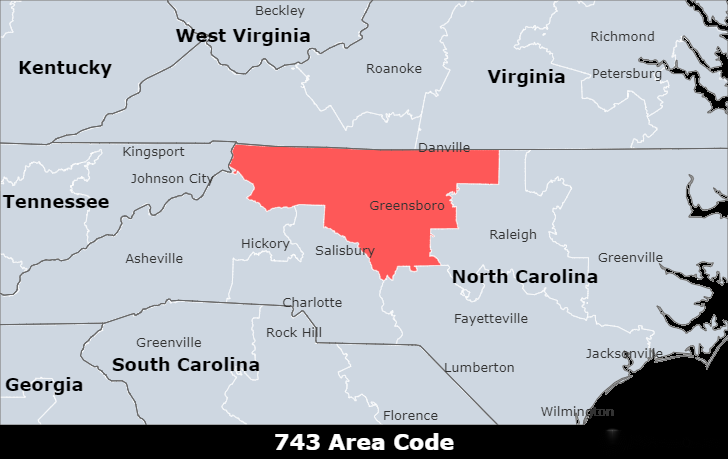 Where does area code 743 come from?
Area code 743 is located in North Carolina and covers Greensboro, Winston-Salem, and High Point. It is an overlay for area code 336 and serves the same area.
What is the timezone of area code 743?
The 743 Area Code is located in the EasternTimezone.
What is the major city in area code 743?
Greensboro, city, Guilford county, north-central North Carolina, U.S. Situated about 25 miles (40 km) east of Winston-Salem, Greensboro forms a triangular metropolitan area, the Piedmont Triad, with that city and High Point.
What are some of the local codes near 743?
704/980 (Charlotte, NC);
828 (Asheville, NC);
910 (Fayetteville, NC);
919/984 (Raleigh, NC);276 (Bristol, VA);
336/743 (Greensboro, NC);
423 (Chattanooga, TN);
434 (Lynchburg, VA);
What is the value of having a local phone number for your company?
1.In-Demand Features. From caller ID, custom greetings, and voicemail to call forwarding, your EasyLine business phone number can get you features that allow you to increase your reach, speed responsiveness, and deliver an enhanced customer experience.
2.Reliability and Scalability. EasyLine's solution has proven to go the distance in terms of always-up reliability and top-rated performance for businesses of all sizes. EasyLine has been built to scale with businesses that need to add functionality for rapidly growing teams and additional locations.
3.Flexible Work Environment. Whether you have multiple locations or scattered remote workers, EasyLine has the tools and features that accommodate all types of working environments. By using auto attendant, call forwarding, etc. EasyLine helps you work from anywhere, anytime.
How can I get a 743 local business phone number?
EasyLine is a reliable source of local phone numbers in the United States and Canada. We have the most comprehensive collection of local numbers from most cities. Start by getting your local phone number right immediately and starting to use the service. We provide free trials to evaluate the quality of our service and make no commitments following the trial. It is critical to select a distinctive local vanity number for your company's advertising. 
Here's how to obtain a new phone number: 
Method 1: Visit the EasyLine website and register to get a phone number and directions. 
Method 2: Download and run the EasyLin programme to pick phone numbers.
Method 3: "Talk to Sales" to reach out to an EasyLine professional. 
Method 4: Contact customer support via "LiveChat" to purchase a new city number. 
Please contact us if you have any questions.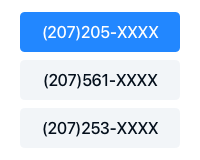 Pick a Number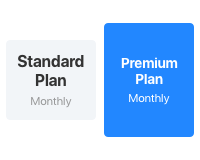 Choose a Plan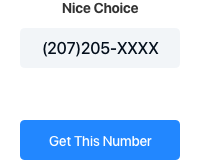 Get Started
Get a 743 area code number for your business
Keep your professional and personal lives separate.
Complete List of US and Canada Area Codes
You can look up area codes by US states and Canadian provinces. Click the specific area code link to view the details.
United States Area Code List