260 Area Code
Choose a local number with 260 code for your local business.
Give your business a trusted feel that appeals to local customers.

Instant setup

No Contracts

Cancel Anytime
What is the 260 area code?
260 was first put in service January 15, 2002. It was created from area code 219.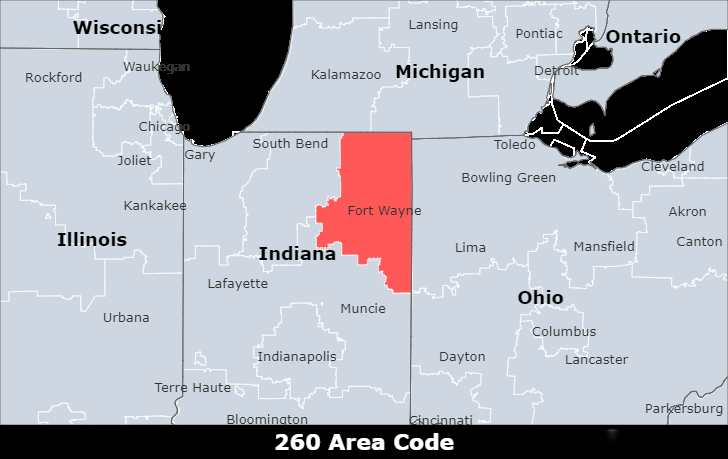 Where does area code 260 come from?
Area code 260 is the area code for Fort Wayne, IN and the surrounding areas. It is the only area code that serves the area.
What timezone does the area code 260 belong to?
The 260 Area Code is located in the EasternTimezone.
What is the main city in area code 260?
Fort Wayne, city, seat (1824) of Allen county, northeastern Indiana, U.S., at the confluence of the St. Marys and St. Joseph rivers where they form the Maumee River, 121 miles (195 km) northeast of Indianapolis. The waters, spanned by 21 bridges, divide the city into three parts. The place was prominent in frontier history. In the late 17th century the French built a trading post (later fort) at this natural stronghold on the site of Kekionga (or Kiskakon), once the chief town of the Miami Indians. It was attacked and taken by the English (1760) and then by Miami and Ottawas under Pontiac (1763). A log stockade constructed in 1794 by General Anthony Wayne after the Battle of Fallen Timbers, near what is now Toledo, Ohio (reconstructed 1975), gave the town its name.
What area codes are nearby 260?
260 (Fort Wayne, IN);
269 (Kalamazoo, MI);
419/567 (Toledo, OH);
517 (Lansing, MI);574 (South Bend, IN);
765 (Muncie, IN);
937 (Dayton, OH);
The benefits of selecting a vanity local phone number for your company
1. Reach out to clients in a certain city or region.
2. Establish a local presence for your company.
3. Develop deeper personal ties with your clients.
How can I get a business phone number with the 260 area code?
Do you know why individuals prefer distinctive vanity local numbers? Local numbers are a lot more affordable than you'd expect. EasyLine has a large selection of low-cost phone numbers for both businesses and individuals.
EasyLine is the most suitable phone system for small businesses. On average, our small business clients save thousands by switching to EasyLine. EasyLine was also built to empower solopreneurs and freelancers. Indispensable essentials make your business up and running much easier.
To meet your needs, EasyLine offers three types of business phone numbers. Regardless of the size of your organization, you can set up new phone numbers for your corporation or business in 3 minutes. With an EasyLine local phone number, you can increase trust and loyalty, and you can effortlessly establish a local presence in any city or town in the United States or Canada. The most crucial aspect is that there are no hidden costs. There are no long-term contracts. There are no surprises. For marketing and branding purposes, opt for one-of-a-kind vanity local phone numbers. So get started with EasyLine now!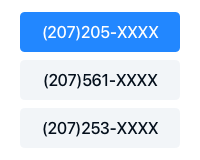 Pick a Number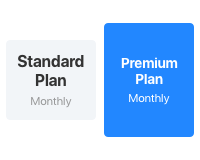 Choose a Plan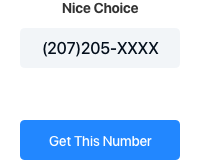 Get Started
Get a 260 area code number for your business
To get you up and running much easier.
Complete List of US and Canada Area Codes
You can look up area codes by US states and Canadian provinces. Click the specific area code link to view the details.
United States Area Code List