724 Area Code
When starting a business, why do you need a 724 area number?
By establishing a local phone number, you may establish a presence in your city.

Instant setup

No Contracts

Cancel Anytime
Brief introduction of 724 area code
It can never be business as usual when you receive a call or a text message from a new area code number. In most cases, you will get concerned with the location of the caller. And it does not end there. You might also ask whether the call is legitimate or not. Nevertheless, here below is a guide about area code number 724.
What is area code 724?
724 was first put in service February 1, 1998. It was created from area code 412.
What is the location of area code 724?
Area code 724 serves southwestern Pennsylvania except the Pittsburgh metro area. It includes the cities of New Castle, Murrysville, and Hermitage. It overlaps coverage areas with area code 878.
What is the timezone of area code 724?
The 724 Area Code is located in the EasternTimezone.
What is the major city in area code 724?
New Castle, city, seat (1849) of Lawrence county, western Pennsylvania, U.S. It lies at the juncture of the Shenango and Mahoning rivers and Neshannock Creek and in the foothills of the Allegheny Mountains, 20 miles (32 km) southeast of Youngstown, Ohio. Originally the site of a Delaware Indian capital, it was settled in about 1798 by John Stewart, who built an iron furnace and named the place for the English industrial city of Newcastle upon Tyne. Laid out in 1802, it became the terminus for the Erie Extension Canal in 1833. Local deposits of coal, iron ore, limestone, and fire clay provided a natural base for industry. The city's manufactures include steel and allied products, plastics, pottery, and fireworks. Moraine State Park and McConnell's Mill State Park are nearby. Inc. borough, 1825; city, 1869. Pop. (2000) 26,309; (2010) 23,273.
What are some of the local codes near 724?
440 (Parma, OH);
724 (New Castle, PA);
814 (Erie, PA);
878 (Pittsburgh, PA);234/330 (Akron, OH);
240/301 (Germantown, MD);
304/681 (West Virginia);
412 (Pittsburgh, PA);
Are there any scams with the area code 724?
The proliferation of scam phone numbers is seemingly running out of hand and you therefore need to seize every available opportunity available to wade off rob callers. Of course it is on record that area code number 724 is registered with the regulatory authority which is The North America Numbering Plan. Therefore, you are assured of safety measures therein place as a result of efforts by this agency. However, you are still susceptible to schemes of scamming and should you suspect a scam phone call from area code 724, just run a reverse phone lookup on any phone number that begins with 724 so as to find out what other users have reported about such a number from the data base of CallerSmart users.
Why is having a memorable local number important for branding purposes?
Benefits: Instant activation, no hardware required, no long term contracts.
1.Local numbers are a great way to give you a business a presence in any large town or city in the United States and Canada. Instantly giving your business a local presence across the US and CA, in turn giving you up to 22% increase in calls from that area.
2.By using multiple numbers in different cities, you can give your company a nation presence and enjoy an increase in phone enquiries by up to 40%.
3.If you're looking for multiple local numbers, try our EasyLine package. You will enjoy an instant increase in sales calls and enquires. Up to 22% increase in calls locally. Trusted by local numbers. Over 20 powerful free features.
Is it possible to obtain a certain local phone number with the area code 724?
Get US or Canada local numbers with EasyLine. We provide local and toll free numbers throughout the United States and Canada.
Buying a phone number couldn't be easier, simply search for a local phone number using our search engine to check availability. EasyLine will suit your business needs. If you want to buy a phone number that has a special or memorable sequence of numbers, toll free numbers would be more suitable.
To make your brand stand out in the crowd, choose and buy a local business phone number in following steps:
Step 1: Visit the EasyLine website and register.
Step 2. Choose your number types - toll free numbers or local numbers. 
Step 3. Search for and select the number you like. 
Step 4. Pick your value plan. From $9.99/month.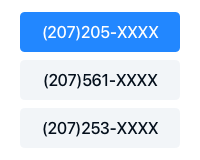 Pick a Number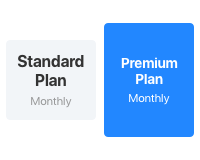 Choose a Plan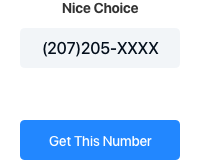 Get Started
Get a 724 area code number for your business
EasyLine is your one-stop shop for call management.
Complete List of US and Canada Area Codes
You can look up area codes by US states and Canadian provinces. Click the specific area code link to view the details.
United States Area Code List