407 Area Code
Select and buy a 407 area code for your company.
Using our accessible area code, you could establish a local presence.

Instant setup

No Contracts

Cancel Anytime
Brief introduction of 407 area code
When you see the area code 407 on your phone, know that it most likely came from Orlando, Florida. 407 covers the counties of Orange, Oscola, and Seminole along with some areas of Volusia and Lake. Read below to find out more about area code 407.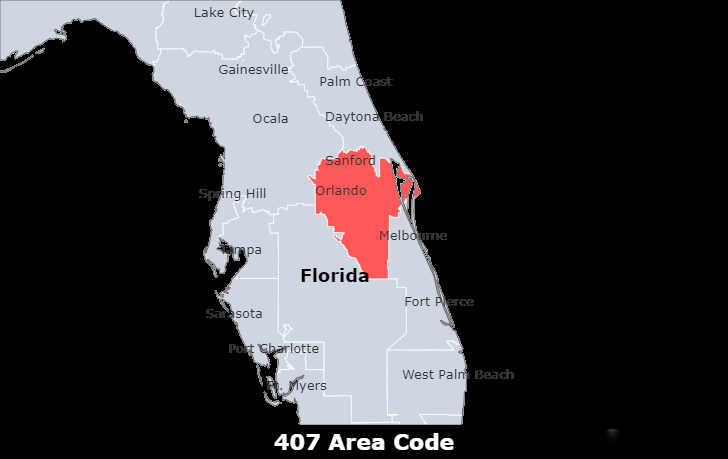 What is area code 407?
407 was first put in service April 16, 1988. It was created from area code 305. 407 was split in 1996 creating the need to update some of the phone numbers to area code 561, and again in 1999 to create area code 321. To avoid exhausting all possible phone numbers in this area code, relief planning has begun. It is considered, "in jeopardy" which means that it is possible that the supply of numbers could be exhausted before an overlay can be created or the area code splits.
Where is area code 407 ?
Area code 407 is located in Florida and covers Orlando, Alafaya, Pine Hills, Kissimmee, and Sanford. It is the only area code that serves the area.
What is the timezone of area code 407?
The 407 Area Code is located in the EasternTimezone.
What is the major city in area code 407?
Orlando, city, seat (1856) of Orange county, central Florida, U.S. It is situated in a region dotted by lakes, about 60 miles (95 km) northwest of Melbourne and 85 miles (135 km) northeast of Tampa. The city is the focus for one of the state's most populous metropolitan areas.
What are the area codes near 407?
321 (Orlando, FL);
352 (Gainesville, FL);
386 (Palm Coast, FL);
407 (Orlando, FL);772 (Port St. Lucie, FL);
863 (Lakeland, FL);
941 (North Port, FL);
Is it called toll free from area code 407?
Area code 407 is not toll free. To get your own area code 407 number, consult with an online phone service provider to get your own customized number for a reasonable price.
Why do you require a memorable local vanity number for advertising?
Most customers prefer calling a local number, especially if they're trying to reach a local shop, sole trader or a taxi company. By adding a local number to your website or business cards you create the impression that your business is based just around the corner, which eases the customers' experience and makes them feel more comfortable when calling a company with a local number. It also helps enhance your business reputation and credibility among local customers, which might lead to a higher volume in business leads and potential sales. 
Using a second local business phone number also cuts from the traditional landline cost as you won't have to pay for a fixed BT landline anymore. With any of Virtual Landline plans you'll be paying only the monthly subscription price for the plan and all inbound or outbound call activity will be deducted from the inclusive minutes, depending which plan you've chosen.
How do I obtain a 407 local phone number for business?
If you want to acquire a local phone number for the best price and service in any cities of USA and Canada, EasyLine is the way to go.
With EasyLine, you could easily get a second phone number for your business in less than 3 minutes! Now, go to pick a number you like, and give your company a trustworthy image that local clients will appreciate.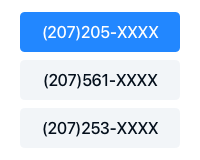 Pick a Number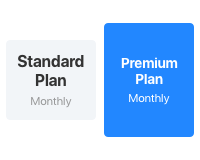 Choose a Plan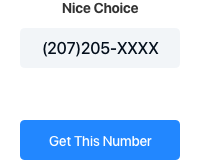 Get Started
Get a 407 area code number for your business
Separate your work and personal lives.
Complete List of US and Canada Area Codes
You can look up area codes by US states and Canadian provinces. Click the specific area code link to view the details.
United States Area Code List