602 Area Code
Select and buy a 602 local number for marketing.
Local numbers are more likely to be answered by prospects and customers.

Instant setup

No Contracts

Cancel Anytime
What is area code 602?
602 is one of the original 86 area codes created by AT&T and the Bell System in 1947. It originally served the entire state of Arizona. 602 was split in 1995 creating the need to update some of the phone numbers to area code 520, and again in 1999 to create area code 623, and again in 1999 to create area code 480.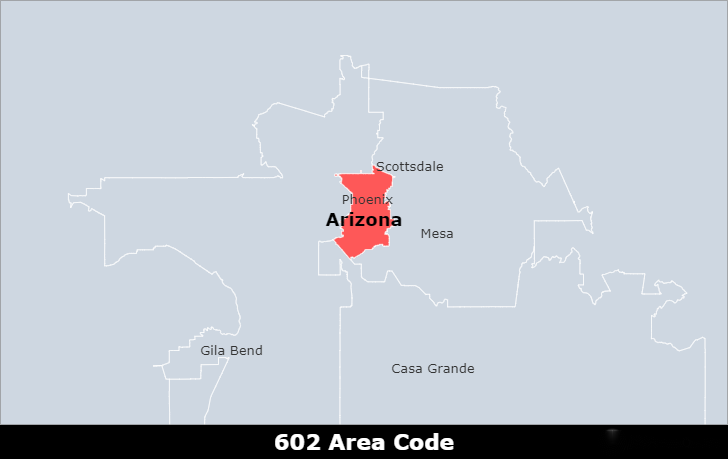 What is the location of area code 602?
Area code 602 is the area code for part of Phoenix, AZ. It is the only area code that serves the area.
What is the timezone of area code 602?
The 602 Area Code is located in the (UTC-7)Timezone.
What is the major city in area code 602?
Phoenix, city, seat (1871) of Maricopa county and capital of Arizona, U.S. It lies along the Salt River in the south-central part of the state, about 120 miles (190 km) north of the Mexico border and midway between El Paso, Texas, and Los Angeles, California. The Salt River valley, popularly called the Valley of the Sun, includes not only Phoenix but also nearby cities such as Mesa, Scottsdale, and Tempe. Phoenix plays a prominent role in the economy of the Mountain West region of the country, serving as a financial, communications, and transportation hub. Area 450 square miles (1,165 square km). Pop. (2010) 1,445,632; Phoenix-Mesa-Glendale Metro Area, 4,192,887; (2020) 1,608,139; Phoenix-Mesa-Chandler Metro Area, 4,845,832.
What are the area codes near 602?
623 (Phoenix, AZ);
928 (Yuma, AZ);480 (Mesa, AZ);
520 (Tucson, AZ);
602 (Phoenix, AZ);
Why do people prefer unique vanity local phone numbers for promotions?
Easier Localization Efforts: Targeting hyper-specific markets by using an area code that callers are familiar with.
Added Functionalities: EasyLine-Not only calls, but small-business marketing solutions are available.
How do I obtain a 602 local phone number for business?
For branding purposes, choosing a memorable local vanity number is helpful. You can get a specific phone number by requesting it from EasyLine. EasyLine was created to make your business easier. You can easily engage with customers, stay responsive, grow your business and build your brand identity. Try a dedicated business line and separate work from life! All in one: Manage all business calls, texts, and voicemails in this easy-to-use phone number app. Here are tips for you to get a local number you like:
Sign up for EasyLine and get your number.
Step 1: Visit the EasyLine website and register.
Step 2. You can search for available numbers by area code.
Step 3. Next to the number you want, click Select.
Step 4. Review the Terms of Service and Privacy Policy. 
Step 5. Pick and subscribe to a plan. Instant setup, no contracts, cancel anytime.
Step 6. Follow the on-screen instructions to pay.
Step 7: Get the EasyLine app from the App Store or Google Play.
Step 8: Begin your EasyLine business journey by logging into the EasyLine Application.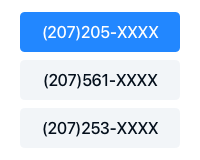 Pick a Number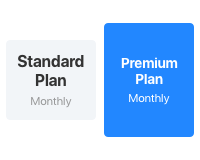 Choose a Plan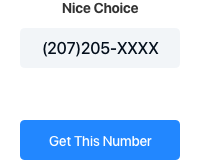 Get Started
Get a 602 area code number for your business
Not only phone calls, but also personal and small business communication solutions.
Complete List of US and Canada Area Codes
You can look up area codes by US states and Canadian provinces. Click the specific area code link to view the details.
United States Area Code List