619 Area Code
Almost anything you could want to know about 619 area code.
Discover how to gain a local mobile number with area code 619 for your business.

Instant setup

No Contracts

Cancel Anytime
What is a 619 area code?
619 was first put in service January 1, 1982. It was created from area code 714. 619 was split in 1997 creating the need to update some of the phone numbers to area code 760, and again in 1999 to create area code 858.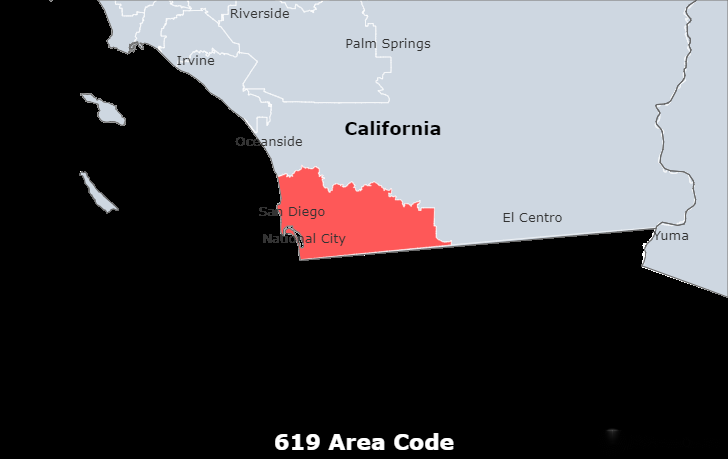 What is the location of area code 619?
Area code 619 serves San Diego, CA and the surrounding areas. It has a single overlay (858) that serves the same area.
What timezone is used for area code 619?
The 619 Area Code is located in the PacificTimezone.
What is the major city covered by area code 619?
San Diego, port and city, seat (1850) of San Diego county, southern California, U.S. It lies along the Pacific Ocean at San Diego Bay, just north of the international border with Mexico and some 120 miles (195 km) southeast of Los Angeles. The city consists of two portions of unequal size: the much larger part extends north and east of San Diego Bay, and the smaller one stretches southeastward from the bay to the Mexican border. The city site is characterized by varied topography of broad mesas, canyons, and wide valleys. The landscape becomes hillier to the north (notably in the La Jolla section) and eastward toward a line of mountains along the edge of the main built-up area. The region has a mild, sunny climate year-round; the little precipitation it receives comes mainly during the winter.
Which area codes are closest to 619?
619/858 (San Diego, CA);442/760 (Oceanside, CA);
What is the importance of choosing a local phone number?
1. Keep your work and personal lives separate on one phone - It's the ideal approach to keep your work and personal lives separate on one phone.
2. The value of the area code itself: For companies, having an area code that is appropriate to their location is crucial. A well-known phone area code is extremely valuable and difficult to get.
3. Greater corporate visibility: According to studies, easy-to-recognize area codes are perceived as more professional. Having a well-known area code, according to 73% of respondents, makes their company appear more genuine and professional.
4. Local clients trust local numbers: Including a local phone number in your local marketing efforts is a smart idea because local numbers are more well-known and reliable to potential customers. This is especially handy if your business wishes to target consumers in a certain location.
How can I find a phone number with the 619 area code that is available?
If you're interested in obtaining a second phone number for your business, please get in contact with an EasyLine consultant today. Our experienced team will find the best solution for your business, delivering a cost-effective call management system that not only helps you achieve a stronger presence in local markets but also delivers incisive and relevant business insights in the form of easy to read call reports.
Method 1. Sign up on EasyLine Website and get a number by instructions.
Method 2. Download EasyLine app to select a number and plan.
Method 3. Contact our sales by clicking "Talk to sales" on EasyLine website.
Method 4. Buy a second local number with the help of our customer service by clicking "LiveChat" on EasyLine website.
EasyLine works best for you and your customers.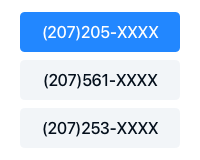 Pick a Number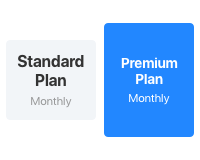 Choose a Plan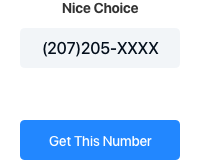 Get Started
Get a 619 area code number for your business
You can get a specific phone number by requesting it from EasyLine.
Complete List of US and Canada Area Codes
You can look up area codes by US states and Canadian provinces. Click the specific area code link to view the details.
United States Area Code List