231 Area Code
Increase your incoming calls and sales by using 231 phone number.
EasyLine provides a variety of phone numbers for customers in different places.

Instant setup

No Contracts

Cancel Anytime
What is a 231 area code?
231 was first put in service June 5, 1999. It was created from area code 616.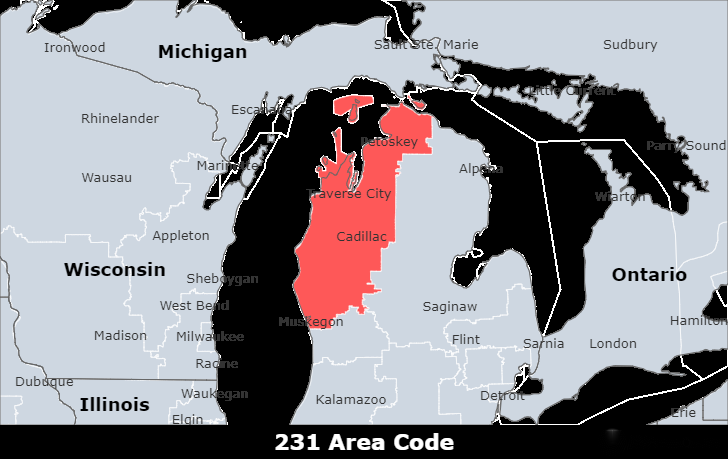 What is the location of area code 231?
Area code 231 is located in northwestern Michigan and covers Muskegon, Norton Shores, and Traverse City. It is the only area code that serves the area.
What timezone is used for area code 231?
The 231 Area Code is located in the EasternTimezone.
What is the major city covered by area code 231?
Muskegon, city, seat (1859) of Muskegon county, western Michigan, U.S. It is located on Lake Michigan at the mouth of the Muskegon River (there forming Muskegon Lake), 40 miles (65 km) northwest of Grand Rapids. The city is the largest port on Lake Michigan's eastern shore, with an extensive international trade. The name is from an Algonquian word meaning "marshy river." Laid out in 1849 near the site of a fur trading post (established 1812), Muskegon became a major sawmill centre and shipping point for lumber to Chicago. Damaged by fire in 1890, the city rebuilt many of its buildings. With the depletion of the forests it turned to industry, including the manufacture of paper, automotive and turbine parts, tools, machinery, and chemicals; it also became a popular tourist destination.
Which area codes are closest to 231?
231 (Muskegon, MI);
249/705 (Sudbury, ON);
616 (Grand Rapids, MI);906 (Marquette, MI);
989 (Saginaw, MI);
Why should you have a local phone number for business?
1. Inspire trust in your Business - Research has shown that consumers often feel more comfortable calling a business that has a local phone number because they believe a local business is more likely to provide personalized service. For example, a real estate agent with a local area code may be more attractive to prospects because their business number indicates an understanding of local nuances. Use a local number to reinforce that your business is a neighborhood business that prospects and customers can trust.
2. Compete with large companies - If the service your company offers would benefit from appearing as a neighborhood business, choosing a local phone number can give you a real edge over any non-local or national competitors.
3. Save money while your business grows - It can be expensive to set up brick and mortar stores in all the locations you want to conduct business in. To avoid the expense and inconvenience of opening additional office locations, you can get multiple local numbers with EasyLine. Your business can be national but still feel local.
Can I request a specific phone number with 231 area code?
You can't deny the fact that prospects and consumers are more inclined to respond to local phone numbers.
EasyLine provides small businesses and individuals with professional-grade phone systems that are simple to set up. Add a second phone number to your personal cellphone for business purposes. Customers may call and text you without knowing your own phone number. If you want to acquire a local phone number for the best price, EasyLine is the way to go.
EasyLine will provide you with a local business phone number if you follow the instructions below:
Step 1: Find a local number in any North American city with an area code. 201 is an example of a 3-digit area code.
Step 2: From the suggested options, choose a local number that you like.
Step 3: Because there are no hidden fees, please feel free to subscribe a plan.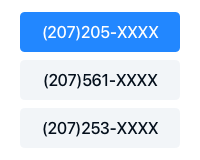 Pick a Number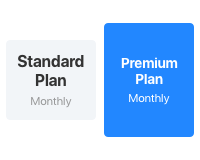 Choose a Plan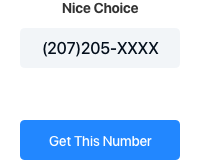 Get Started
Get a 231 area code number for your business
Targeting hyper-specific markets by using an area code that callers are familiar with.
Complete List of US and Canada Area Codes
You can look up area codes by US states and Canadian provinces. Click the specific area code link to view the details.
United States Area Code List