617 Area Code
Here is everything you need to know about 617 area code and its applicable region.
Find out how to get a local phone number for your business with 617 code.

Instant setup

No Contracts

Cancel Anytime
What is the 617 area code?
617 is one of the original 86 area codes created by AT&T and the Bell System in 1947. It originally served eastern Massachusetts including Boston. 617 was split in 1997 creating the need to update some of the phone numbers to area code 781. In 2001, area code 857 was created and is currently an overlay to 617.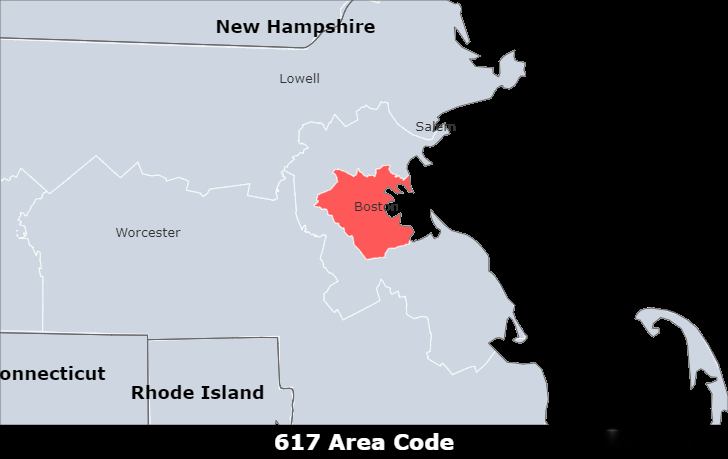 Where is area code 617 located?
Area code 617 serves most of Boston, MA and the surrounding areas. It has a single overlay (857) that serves the same area.
What timezone does the area code 617 belong to?
The 617 Area Code is located in the EasternTimezone.
What is the main city in area code 617?
Boston, city, capital of the commonwealth of Massachusetts, and seat of Suffolk county, in the northeastern United States. It lies on Massachusetts Bay, an arm of the Atlantic Ocean. The city proper has an unusually small area for a major city, and more than one-fourth of the total—including part of the Charles River, Boston Harbor, and a portion of the Atlantic—is water. Area city, 46 square miles (119 square km). Pop. (2010) 617,594; Boston-Quincy Metro Division, 1,887,792; Boston-Cambridge-Quincy Metro Area, 4,552,402; (2020) 675,647; Boston Metro Division, 2,054,736; Boston-Cambridge-Newton Metro Area, 4,941,632.
Which area code is closest to 617?
508/774 (Worcester, MA);
617/857 (Boston, MA);339/781 (Boston, MA);
351/978 (Lowell, MA);
What is the significance of having a local phone number for business?
1. Separate your work and life - It is the perfect way for separating your work and personal lives on a single phone.
2. The value of the area code itself - For businesses, having an area code specific to their city of operation is very important. A prestigious phone area code is extremely valuable and rare.
3. A better company presence - Recognizable area codes are more professional. Seventy-three percent of the respondents agree that having a recognizable area code makes their business appear more legitimate and professional.
4. Trusted by local customers - Local numbers are more familiar and reliable to potential customers, so if you want to use a contact number in your local marketing campaigns, a local phone number works well. This is especially good if your business wants to target customers in a specific region.
Where can I obtain a local phone number for business with the area code 617?
For consumers in various locations, EasyLine offers a range of phone numbers.
You can get a specific phone number by requesting it from EasyLine. EasyLine is a delightful and powerful business phone for professionals, freelancers, and companies. Whether it's for privacy, productivity, collaboration, or just a separate number, EasyLine streamlines your communication so you can focus on what you love. EasyLine gives you a 2nd number with all the communication tools you need to start, work, grow, and pursue your passion. You can get a local business phone number from EasyLine in following steps:
Step 1. Search a local number in any city and area code in North America. Enter your preferred 3-digit area code, e.g. 201
Step 2. Select a Local Number You Like from recommended results.
Step 3. If you haven't logged in your account, you have to sign in, then continue the next operation.
Step 4. Choose your plan. No hidden fees. No long term contracts. No surprises.
Step 5. Subscribe. Your subscription is auto-renewing until you cancel, you may cancel it anytime.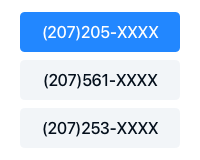 Pick a Number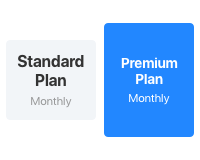 Choose a Plan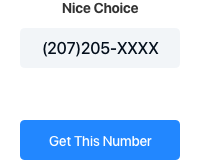 Get Started
Get a 617 area code number for your business
Get unlimited calling and texting with EasyLine.
Complete List of US and Canada Area Codes
You can look up area codes by US states and Canadian provinces. Click the specific area code link to view the details.
United States Area Code List