774 Area Code
Using 774 area code might help your business get off to a good start.
EasyLine aims to empower your business growth.

Instant setup

No Contracts

Cancel Anytime
What is area code 774?
774 was first put in service May 2, 2001. It was created from area code 508.
Where does area code 774 come from?
Area code 774 is located in Massachusetts and covers Worcester, New Bedford, Brockton, Fall River, and Framingham. It is an overlay for area code 508 and serves the same area.
What is the timezone of area code 774?
The 774 Area Code is located in the EasternTimezone.
What is the major city in area code 774?
Worcester, city, seat of Worcester county, central Massachusetts, U.S., on the Blackstone River, about midway between Boston and Springfield. A major commercial and industrial centre and the state's second largest city, it is the hub of an urbanized area composed of a number of towns (townships), including Holden, Shrewsbury, Boylston, Millbury, Auburn, and Leicester. The original settlement (1673) was disbanded during King Philip's War (1675–76), and permanent settlement was not realized until 1713. The community was incorporated as a town in 1722 and named for Worcester, England.
What are the area codes near 774?
339/781 (Boston, MA);
351/978 (Lowell, MA);
401 (Providence, RI);
413 (Springfield, MA);508/774 (Worcester, MA);
617/857 (Boston, MA);
631/934 (Brentwood, NY);
860/959 (Hartford, CT);
Why should you select a prestigious phone number for your local business?
We've compiled a list of the top five reasons why having a local phone number might be beneficial to your company.
1.Promote a local business in any location in the United States or Canada.
Choose a number that is easy to remember.
2.Keep business and personal calls separate.
3.You don't have to change your private phone number.
4.Make and receive business calls in any location.
How do I obtain a 774 local phone number for business?
There are plenty of number providers to choose from, of course. EasyLine is a pretty solid alternate solution for small business and individuals.
To small businesses, no matter what industry you are in, EasyLine provides powerful features/solutions to meet your needs. To individuals(solopreneurs and freelancers), make it easy and affordable to look more professional and communicate like a much bigger company.
You could try using EasyLine for business. EasyLine has a lot of features, like unlimited texts & calls, extensions, auto attendants, business hours, 800 numbers, and voicemail to email, etc. Now, find the available local phone numbers from our large inventory!
Step 1: Find a local number in any North American city with a specific 3-digit area code.
Step 2: From the recommended options, choose a local number that you like.
Step 3: If you haven't created an account, you may register in this step.
Step 4: Choose a value plan. There are no hidden costs. There are no long-term contracts. There will be no surprises.
Step 5: Subscribe. Your membership will automatically renew unless you cancel it, which you can do at any time.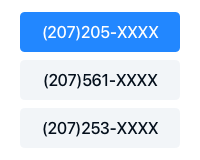 Pick a Number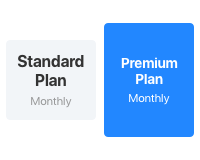 Choose a Plan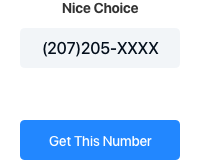 Get Started
Get a 774 area code number for your business
Buy and instantly activate phone numbers for your business in the US and Canada.
Complete List of US and Canada Area Codes
You can look up area codes by US states and Canadian provinces. Click the specific area code link to view the details.
United States Area Code List