470 Area Code
How do 470 area code help your business?
Create a presence in your local city by adding a local number.

Instant setup

No Contracts

Cancel Anytime
Brief introduction of 470 area code
It can be worrisome to see a new area code pop up into your mobile phone's screen. Where is the coming from? Is the call connected with scammers? Is it an important that you need to answer? These are just one of the most commonly asked about area codes. The area code 470 is a unique area code created for a specific area in North America. For more information about this area code, you might wanna continue reading.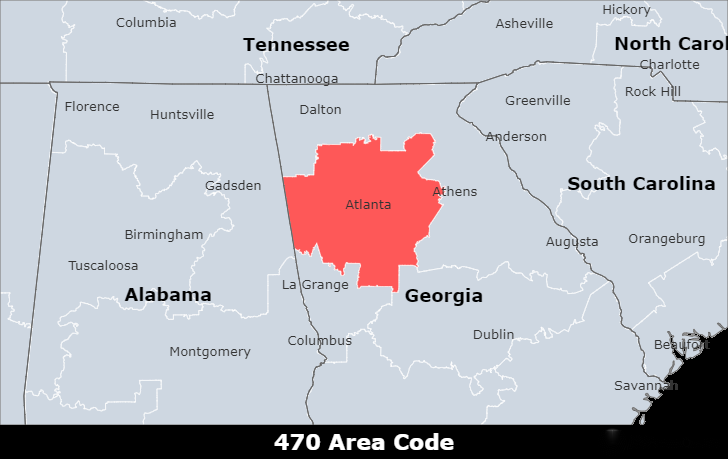 What is area code 470?
470 was first put in service February 26, 2010. It was created from area code 678.
Where does area code 470 come from?
Area code 470 serves the Atlanta, GA metro area. It includes the cities of Atlanta, Sandy Springs, Roswell, Johns Creek, and Alpharetta. It is an overlay for area code 770 and area code 404 and serves the combined area.
What is the timezone of area code 470?
The 470 Area Code is located in the EasternTimezone.
What is the major city in area code 470?
Atlanta, city, capital (1868) of Georgia, U.S., and seat (1853) of Fulton county (but also partly in DeKalb county). It lies in the foothills of the Blue Ridge Mountains in the northwestern part of the state, just southeast of the Chattahoochee River. Atlanta is Georgia's largest city and the principal trade and transportation centre of the southeastern United States. It is the centre of an extensive metropolitan area that includes 20 counties and cities such as Decatur, East Point, and Marietta. Pop. (2010) 420,003; Atlanta–Sandy Springs–Marietta Metro Area, 5,268,860; (2020) 498,715; Atlanta–Sandy Springs–Alpharetta Metro Area, 6,089,815.
Area codes in the neighborhood
478 (Macon, GA);
706/762 (Augusta, GA);
770 (Roswell, GA);256/938 (Huntsville, AL);
334 (Montgomery, AL);
404 (Atlanta, GA);
470/678 (Atlanta, GA);
Is an area code 470 phone call a scam?
The area code 470 was assigned to service providers. With this, the number is vulnerable to scammers since one of their tricks to scam people is to introduce their selves as one of the customer service team of a certain company. They uses this chance to gain your trust and asks for your personal information.
Is it called toll free from area code 470?
The area code 470 is not a toll free area code. Both international and local calls applies charges. The rate will vary from what company you are acquiring a telecommunication services or other wireless communication services. There are instances that rates will be per minute of the call or a yearly premium subscription. To know more about this, refer to the company and ask them about this matter.
What are the benefits of getting a local business phone number?
1. Be a Local - A phone number with a local area code number can be more personable and credible to potential customers.
2. Save on expenses - Competitive prices offered by EasyLine will help your business save where it matters the most.
3. Marketing - Use local phone numbers to track marketing efforts and advertise.
4. Mask your number - When making outbound calls, your second phone number can appear on the caller ID so you don't have to share your personal information.
5. Stay reachable - Use advanced features like business hours and intelligent call routing to make sure someone always answers and you don't miss a beat.
How to find an available phone number with 470 area code?
Make your business stand out from the crowd with a vanity local number. Local numbers are a lot more affordable than you'd expect.
To meet your needs, EasyLine offers three types of business phone numbers. Regardless of the size of your organization, you can set up new phone numbers for your corporation or business in 3 minutes. With an EasyLine local phone number, you can increase trust and loyalty.
Step 1. Login to your EasyLine account.
Step 2. Select the type of number you want to buy. You can buy local or toll-free numbers.
Step 3. Pick a plan and pay for it.
We can guarantee that we offer you the best service at no extra charge.
Plus: EasyLine provides some useful features to help you tell the story of business in a way that engages your customers, and establish trust with your online audience. It's time to strengthen your small business brand identity now!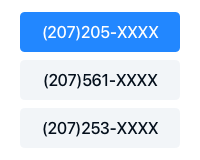 Pick a Number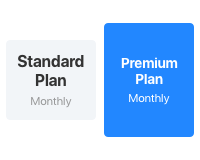 Choose a Plan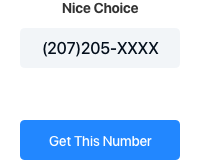 Get Started
Get a 470 area code number for your business
It takes less than 5 minutes to get started.
Complete List of US and Canada Area Codes
You can look up area codes by US states and Canadian provinces. Click the specific area code link to view the details.
United States Area Code List