574 Area Code
Select a 574 number for your local company.
EasyLine is the most efficient option for both you and your customers.

Instant setup

No Contracts

Cancel Anytime
What is area code 574?
574 was first put in service January 15, 2002. It was created from area code 219.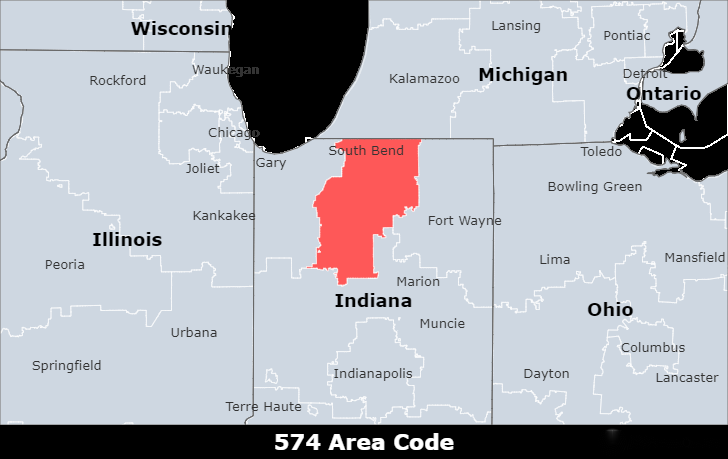 Where is area code 574 ?
Area code 574 is located in Indiana and covers South Bend, Elkhart, and Mishawaka. It is the only area code that serves the area.
What is the timezone of area code 574?
The 574 Area Code is located in the Eastern / CentralTimezone.
What is the major city in area code 574?
South Bend, city, seat (1831) of St. Joseph county, northern Indiana, U.S. It lies along the St. Joseph River, adjacent to Mishawaka (east) and 94 miles (151 km) east-southeast of Chicago. René-Robert Cavelier, sieur de La Salle, the French explorer, visited the locality in 1679, and under the old Council Oak Tree he parleyed in 1681 with the chiefs of the Miami and Illinois confederation. In 1820 Pierre Freischütz Navarre, an agent of the American Fur Company, established a trading post at the site (his cabin has been restored). Three years later the post was bought by Alexis Coquillard and his business partner, Francis Comparet; Coquillard named the place Big St. Joseph Station and promoted European settlement. In 1828 the Michigan Road, the state's first north-south highway, was laid down nearby, and the next year the settlement became known as Southold. The community was subsequently renamed (1830) for the great bend in the St. Joseph River.
What are the area codes near 574?
574 (South Bend, IN);
765 (Muncie, IN);219 (Hammond, IN);
260 (Fort Wayne, IN);
269 (Kalamazoo, MI);
Why is a memorable local vanity number required for promotions?
Get your second local business number directly from EasyLine. No matter where your business is located, your US/Canada-based customers won't have to pay additional fees to get in touch with your company. Your second local business phone number will help you tailor your customer service to a city-specific audience. EasyLine is particularly popular within call centers and companies. Buying a second local business number is much cheaper than multiplying local phone subscriptions.
In addition, EasyLine offers enhanced voice greeting features. For example, you can set up on-hold messages in the language of your choice and choose the key combinations you wish in order to reach the right person! This type of service is easier to set up.
Finally, EasyLine is an excellent way to evaluate the return on investment of a marketing campaign (call tracking).
How can I obtain a 574 local phone number?
Make your business stand out from the crowd with a vanity local number. EasyLine makes it simple to get local numbers for your business. At EasyLine, you can pick local or toll-free numbers in any city or area code in North America, regardless of the type or size of your business. EasyLine is ideal for small enterprises, sole proprietors, and freelancers.
Healthcare: Create a patient-first practice.
Real estate: Seize your every sales opportunity.
e-commence: Build customer connections.
Financial service: Invest in a better client experience.
Retail & franchise: A high-quality experience upon receipt.
Professional service: Keep clients top-of-mind.
Solopreneurs: Save costs and improve efficiency.
Freelancers: Start your sidelines with great facility.
Start building trust and loyalty with a local phone number from EasyLine.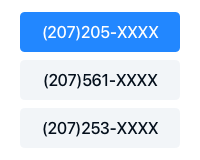 Pick a Number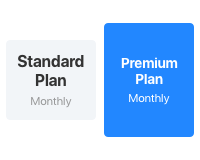 Choose a Plan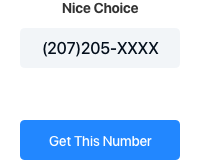 Get Started
Get a 574 area code number for your business
Starting at $9.99 per month, you can now get your new number.
Complete List of US and Canada Area Codes
You can look up area codes by US states and Canadian provinces. Click the specific area code link to view the details.
United States Area Code List