534 Area Code
Use 534 area code to reach out to your prospects in your area.
Create a presence in your community.

Instant setup

No Contracts

Cancel Anytime
What is area code 534?
534 was first put in service August 14, 2010. It was created from area code 715.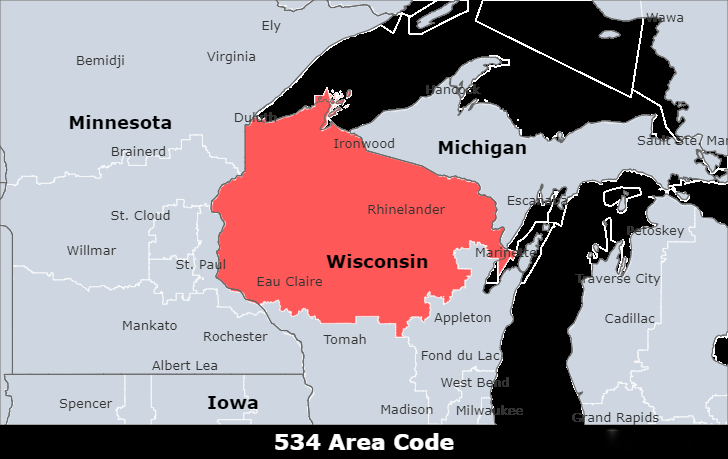 What is the location of area code 534?
Area code 534 is located in northern Wisconsin and covers Eau Claire, Wausau, and Superior. It is an overlay for area code 715 and serves the same area.
What is the timezone of area code 534?
The 534 Area Code is located in the CentralTimezone.
What is the major city in area code 534?
Eau Claire, city, Eau Claire and Chippewa counties, seat (1857) of Eau Claire county, west-central Wisconsin, U.S. It lies at the confluence of the Eau Claire ("Clear Water," so named by 18th-century French trappers and traders) and Chippewa rivers, 90 miles (150 km) east of St. Paul, Minnesota.
Area codes in the neighborhood
218 (Duluth, MN);
249/705 (Sudbury, ON);
320 (St. Cloud, MN);
507 (Rochester, MN);
534/715 (Eau Claire, WI);608 (Madison, WI);
651 (St. Paul, MN);
807 (Kenora, ON);
906 (Marquette, MI);
920 (Green Bay, WI);
What does it mean to choose a local business phone number?
EasyLine phone numbers offer a strong list of benefits and features to help small businesses compete with larger organizations. We provide flexibility in hardware, endless options for localization and tons of cost-saving potential. Compared to traditional business landlines, EasyLine make a lot of sense for businesses of all sizes.
Here are the benefits of getting a local phone number:
1.Assign a unique local phone number to each campaign to track marketing activities.
2.Capitalize on the advantages of a remote workforce by allowing employees to make and receive phone calls from anywhere in the United States and California.
3.Make it simple for local consumers to remember and contact you without paying long-distance charges.
4.Establish a local presence to attract clients even if you don't have any workplace.
How to find an available phone number with 534 area code?
You can't deny the fact that prospects and consumers are more inclined to respond to local phone numbers.
EasyLine provides small businesses and individuals with professional-grade phone systems that are simple to set up. Add a second phone number to your personal cellphone for business purposes. Customers may call and text you without knowing your own phone number. If you want to acquire a local phone number for the best price, EasyLine is the way to go.
EasyLine will provide you with a local business phone number if you follow the instructions below:
Step 1: Find a local number in any North American city with an area code. 201 is an example of a 3-digit area code.
Step 2: From the suggested options, choose a local number that you like.
Step 3: Because there are no hidden fees, please feel free to subscribe a plan.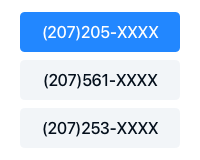 Pick a Number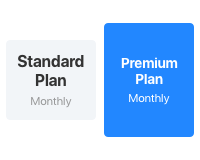 Choose a Plan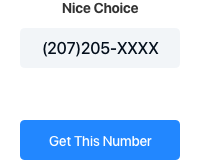 Get Started
Get a 534 area code number for your business
Unlimited calling and texting on a brand new number.
Complete List of US and Canada Area Codes
You can look up area codes by US states and Canadian provinces. Click the specific area code link to view the details.
United States Area Code List