320 Area Code
To reach out to your local consumers, use 320 Area Code area code.
Use our accessible area code to establish a local presence.

Instant setup

No Contracts

Cancel Anytime
Brief introduction of 320 area code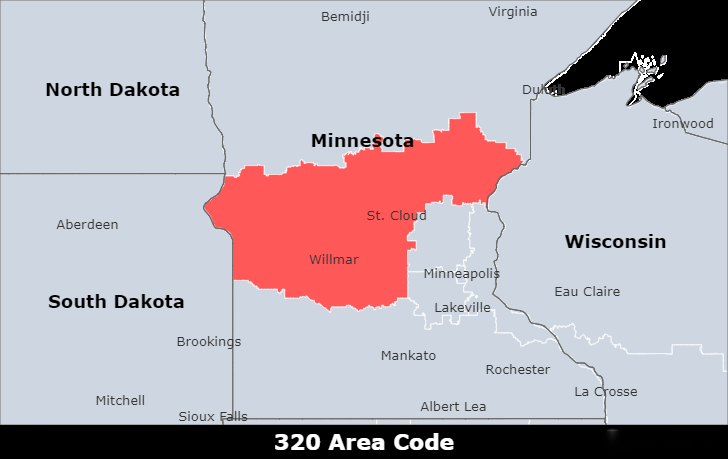 What is a 320 area code?
320 was first put in service March 17, 1996. It was created from area code 612.
Where does area code 320?
Area code 320 is the area code for central Minnesota except the Minneapolis metro area. It includes the cities of St. Cloud, Willmar, and Sartell. It is the only area code that serves the area.
What is the timezone of area code 320?
The 320 area code is located in the Central timezone. The Central time zone is also known as America/Chicago.
What is the major city covered by area code 320?
Saint Cloud, city, seat of Stearns county, central Minnesota, U.S. Located at the junction of the Mississippi and Sauk rivers, in a dairy-farming and grain region, it lies about 65 miles (105 km) northwest of Minneapolis. It extends eastward across the Mississippi to include parts of Benton and Sherburne counties. First settled in 1851, it was laid out in 1854 and named for the French city of Saint-Cloud. During the Sioux uprising of 1862, the settlement reportedly served as a refuge for fleeing homesteaders. It is the seat of St. Cloud State University (1869) and a state prison (1889). Nearby are St. John's University (1857) at Collegeville and the College of St. Benedict (1913) at St. Joseph. St. Cloud is known for its granite quarries, which have been worked since 1868. It is located in the state's top agricultural region, which produces dairy products, poultry, oats, barley, rye, hay, corn, and soybeans. Manufactures include freezers, wood products, buses, packaging, storage tanks, concrete, paper, machinery, outdoor products, and photo albums. Poultry processing, financial services, printing, and mail-order sales and warehousing are also important to the economy. The Stearns History Museum showcases exhibits on regional history. Lake Maria State Park and Sherburne National Wildlife Refuge are nearby. Inc. town, 1856; city, 1868. Pop. (2000) 59,107; St. Cloud Metro Area, 167,392; (2010) 65,842; St. Cloud Metro Area, 189,093.
What area codes are nearby 320?
218 (Duluth, MN);
320 (St. Cloud, MN);
507 (Rochester, MN);
534/715 (Eau Claire, WI);
605 (South Dakota);
Are telephonic calls from 320 toll free?
No, area code 320 is not toll free.
Why should you get a local phone number for business?
1. Separate your work and life - It is the perfect way for separating your work and personal lives on a single phone.
2. The value of the area code itself - For businesses, having an area code specific to their city of operation is very important. A prestigious phone area code is extremely valuable and rare.
3. A better company presence - Recognizable area codes are more professional. Seventy-three percent of the respondents agree that having a recognizable area code makes their business appear more legitimate and professional.
4. Trusted by local customers - Local numbers are more familiar and reliable to potential customers, so if you want to use a contact number in your local marketing campaigns, a local phone number works well. This is especially good if your business wants to target customers in a specific region.
How to get a 320 area code business phone number?
Use an easy-to-remember local phone number to make your brand more memorable. If you request it, EasyLine can provide you with a specific phone number. EasyLine was created to assist you in running your business more efficiently. Simply interact with customers to stay relevant, grow your business, and establish your brand identity. Create a dedicated business line to keep work and life separate! Everything in one location: This straightforward phone number app keeps track of all business calls, messages, and voicemails. Here are some pointers to help you find a desirable local phone number:
Step 1: Access your EasyLine account.
Step 2: Choose the type of number you want to buy. You can purchase local or toll-free phone numbers.
Step 3: Select and pay for a plan.
We guarantee that we will provide you with the best service at no additional cost.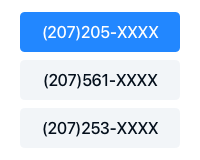 Pick a Number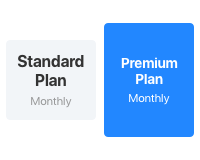 Choose a Plan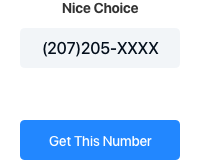 Get Started
Get a 320 area code number for your business
To make it much easier for you to get up and running.
Complete List of US and Canada Area Codes
You can look up area codes by US states and Canadian provinces. Click the specific area code link to view the details.
United States Area Code List