ADVANCED CALL DISTRIBUTION SOLUTION FOR SMALL BUSINESS
Use Intelligent Call Routing to Segment
Each Incoming Call
Intelligent call routing(ICR) is one of the most common features used by businesses to increase efficiency of automated call management and improve the customer experience for callers. It's a great way to empower your customer support team and you would not miss any incoming phone calls. Small businesses, solopreneurs, and freelancers could select a suitable ICR by needs.
EasyLine provides a variety of options, includes Auto-Attendant(Call Menu/IVR), call forwarding & Transfers,business hours… No matter you are a small business, a solopreneur or a freelancer, you could answer all calls wherever, whenever with EasyLine.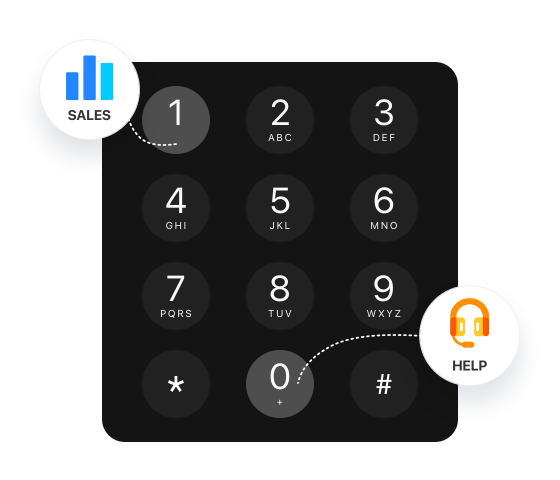 Auto-Attendant for the Utmost
Efficiency
Auto-Attendant, or interactive voice response(IVR), is an automated
business phone system feature that interacts with callers and gathers
information by giving them choices via a menu. For example, "Press 1 for
X, Press 2 for Y…"
Key benefits:
Improves customer service and customer satisfaction.
Qualifies callers so they can be directed to the best agent for their
inquiry.
Fast and accurate contact, Shorter hold times.
Maximizes business productivity with low operational costs.
Call Forwarding to Redirect
Calls to Another Number
Avoid missed calls by using Call Forwarding to redirect your calls to
another phone number. It is commonly used to forward calls from an office
phone to a user's cell or home phone, or a colleague's number.
Key benefits:
Never miss an important call, stay connected on the go.
Better customer-agent interactions.
Multiple extensions on a single number.
Always availability and better business presence.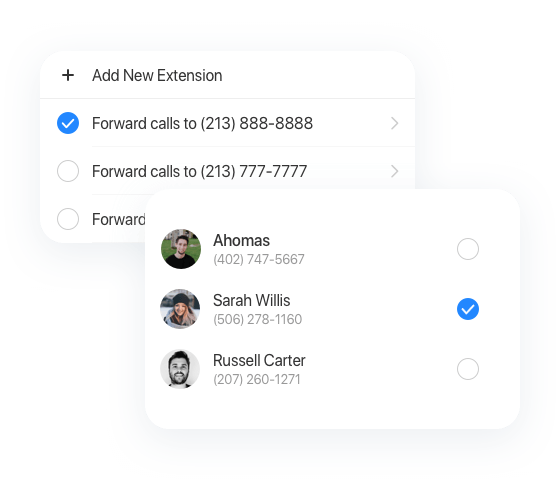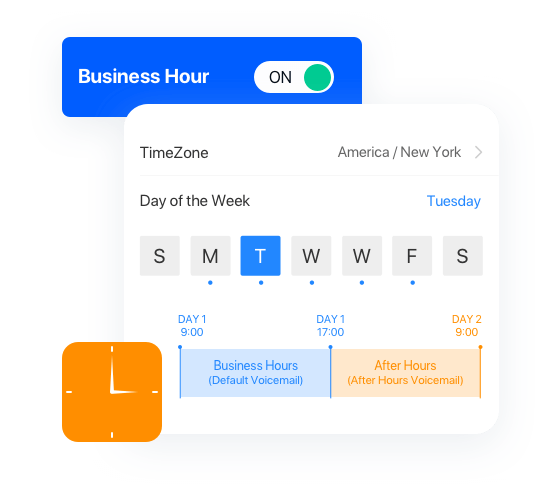 Use Business Hours to Cover
Your Business 24/7
Business Hour aims to cover your business communications 24/7, and
business/non-business hour split is to have EasyLine forward incoming
calls to the office during working hours, and send calls to voicemail after
hours.
Key benefits:
Let customers know your working hours.
Receive customer requests via voicemail.
High client satisfaction & reputation building.
Reduce the resources involved in call handling.
How to Get a Memorable & Professional Business Phone Number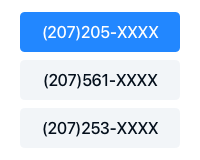 Pick a Number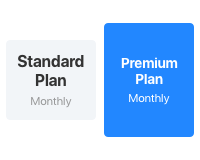 Choose a Plan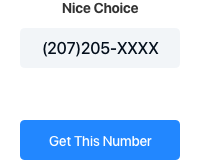 Get Started