360 Area Code
All you need to know about area code 360.
Explore how to select a 360 area code phone number for your business.

Instant setup

No Contracts

Cancel Anytime
What is a 360 area code?
360 was first put in service January 15, 1995. It was created from area code 206. In 2017, area code 564 was created and is currently an overlay to 360.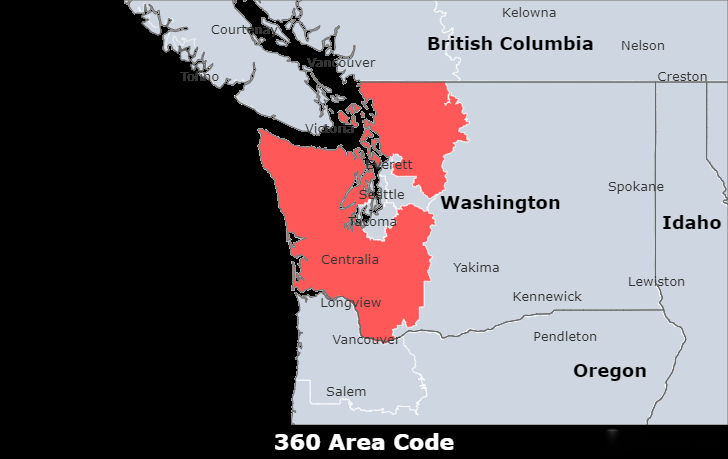 Where does area code 360 come from?
Area code 360 serves western Washington except Seattle and Tacoma. It includes the cities of Vancouver, Bellingham, and Olympia. It has a single overlay (564) that serves the same area.
What timezone is used for area code 360?
The 360 Area Code is located in the PacificTimezone.
What are the closest area codes to 360?
425 (Bellevue, WA);
458/541 (Eugene, OR);
503/971 (Portland, OR);
509 (Spokane, WA);
604 (Vancouver, BC);206 (Seattle, WA);
236/778 (Vancouver, BC);
250 (Kelowna, BC);
253 (Tacoma, WA);
360/564 (Vancouver, WA);
For branding purposes, why do you need a memorable local number?
1.Reduce phone calls cost up to 60-70%.
2.Set up business phone numbers throughout the United States and Canada.
3.Use auto-attendant or intelligent call routing to forward incoming calls to any location in the US and CA.
4.Sell your services and products in another cities and states.
5.Save online direct phone number after you change company address.
6.Business phone system allows to keep confidentiality of conversations and to set up a multichannel number or additional phone lines.
7.All enterprises, small businesses, solopreneurs and freelancers use a second business phone number service to optimize the cost of telephony.
8.Stay connected anywhere by using second business phone numbers!
Where can I request a second phone number with the area code 360?
As you can see, with EasyLine it's easy to get a US or Canada phone number.
In less than 5 minutes you'll get your brand new US or CA phone number and a customer service app that will let you build a helpline to offer support for your nationwide audience. Reach beyond the borders, get a US phone number, and take your business to where it deserves to be. You can get a local business phone number in following steps:
Step 1. Sign up on EasyLine Website.
Step 2. Choose your number types - toll free numbers or local numbers.
Step 3. Search and select the number you like.
Step 4. Pick your value plan. From $9.99/month.
Or you can get EasyLine on App Store or Google Play first, then select a number and plan to buy:
Step 1. Search "EasyLine" on App Store or Google Play and download it.
Step 2. Create a new account for yourself.
Step 3. You'll have a free trial, you could experience EasyLine.
Step 4. We can guarantee that we offer you the best service at no extra charge.
Using our accessible area code, you could establish a local presence.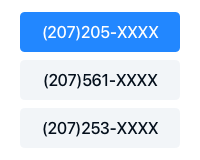 Pick a Number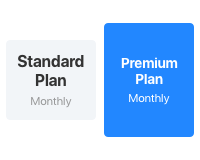 Choose a Plan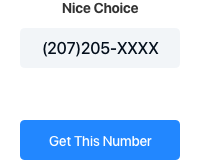 Get Started
Get a 360 area code number for your business
It's easy to get your own number right on your phone.
Complete List of US and Canada Area Codes
You can look up area codes by US states and Canadian provinces. Click the specific area code link to view the details.
United States Area Code List