725 Area Code
Get a 725 area code phone number to start your business
It's necessary to choose a memorable local vanity number for branding.

Instant setup

No Contracts

Cancel Anytime
What is a 725 area code?
725 was first put in service June 3, 2014. It was created from area code 702.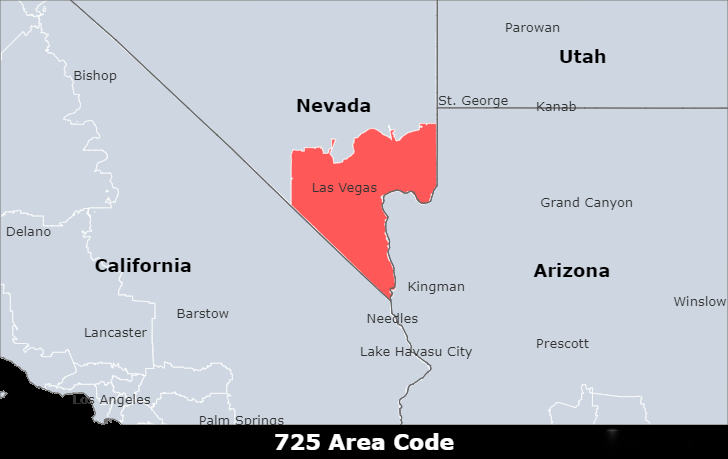 Where does area code 725 come from?
Area code 725 serves Las Vegas, NV and the surrounding areas. It is an overlay for area code 702 and serves the same area.
What timezone is used for area code 725?
The 725 Area Code is located in the PacificTimezone.
What is the major city covered by area code 725?
Las Vegas, city, seat (1909) of Clark county, southeastern Nevada, U.S. The only major city in the American West to have been founded in the 20th century, Las Vegas grew from a tiny, desert-bound railroad service centre at the outset of the 20th century to the country's fastest-growing metropolis at century's end. This transformation—made possible by a combination of shrewd entrepreneurship, access to water, an extensive transportation network, and permissive state laws—has created the city now often known simply as "Vegas," a place of vast casinos, elaborate hotels, and spectacular entertainment venues that attracts masses of visitors from throughout the world.
Which area codes are closest to 725?
775 (Reno, NV);
928 (Yuma, AZ);442/760 (Oceanside, CA);
702/725 (Las Vegas, NV);
Why is a memorable local vanity number required for promotions?
Getting a second professional local number is better for business.
1.Grow faster. Be whoever your customers want you to be with a local number, or choose a number for instant local presence.
2.Save money. Avoid the need for a dedicated business landline, additional handsets or an expensive phone system.
3.Base yourself anywhere. Change your destination number at any time, allowing you to work just about anywhere you choose.
4.Free up time. Stop giving out your personal number, and stay in control of exactly where your business calls ring.
Can I request a specific phone number with 725 area code?
You can use EasyLine to get US or Canadian local numbers.
Buying a phone number has never been easier. Use a search engine to see whether a local phone number is available. EasyLine meets the needs of your company. Toll-free numbers are recommended when purchasing phone numbers that have a unique or unique number sequence.
To make your brand stand out from the crowd, follow these steps to select and purchase a local phone number for your business.
1.Go to the EasyLine website and log in.
2.Decide whether to use a toll-free number or a local number.
3.Locate and select the required number.
4.Subscribe a plan. From $9.99 per month.
Plus: Affordable business phone service created for small businesses, solopreneurs, freelancers. On average, our clients save thousands by switching to EasyLine.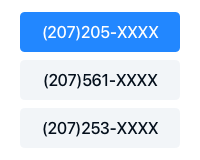 Pick a Number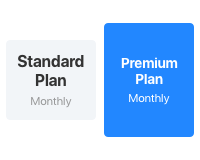 Choose a Plan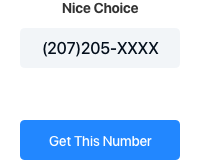 Get Started
Get a 725 area code number for your business
It takes less than 5 minutes to get started.
Complete List of US and Canada Area Codes
You can look up area codes by US states and Canadian provinces. Click the specific area code link to view the details.
United States Area Code List