531 Area Code
To reach out to your local consumers, use 531 area code.
Use our accessible area code to establish a local presence.

Instant setup

No Contracts

Cancel Anytime
Brief introduction of 531 area code
If you see a new area code pop up in your phone's screen, it is quite worrying. Could it be linked with scammers? What is the location of the area code? The area code 531 is established in March 1. Here are some information you might want to know about the 531 number.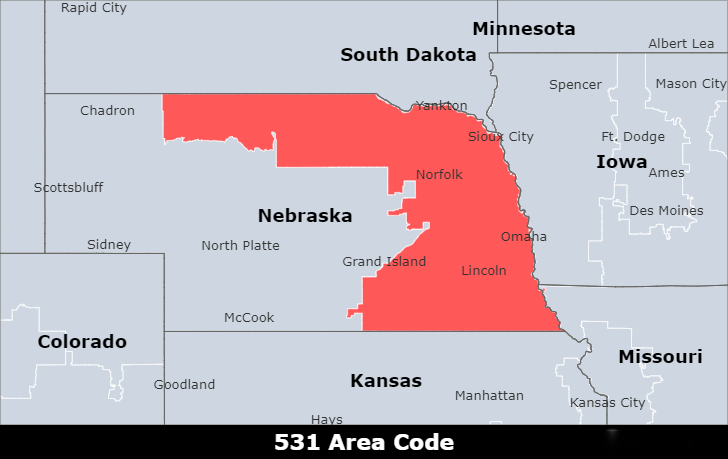 What is the 531 area code?
531 was first put in service March 26, 2011. It was created from area code 402.
Where is area code 531 ?
Area code 531 is located in northern and eastern Nebraska and covers Omaha, Lincoln, and Bellevue. It is an overlay for area code 402 and serves the same area.
What timezone does the area code 531 belong to?
The 531 Area Code is located in the CentralTimezone.
What is the main city in area code 531?
Omaha, city, seat (1855) of Douglas county, eastern Nebraska, U.S. It is situated on the west bank of the Missouri River opposite Council Bluffs, Iowa. Omaha is Nebraska's biggest city and a regional manufacturing, transportation, trade, and service hub. From the 1890s through the mid-20th century Omaha emerged as one of the top livestock markets in the world and a leader in the meat-processing industry. Founded in 1854, it soon became known as a "gateway to the West." Omaha's location near the juncture of the Platte and Missouri rivers provides access to the wide, flat valley of the Platte, which has become a vital transportation artery. The city derives its name from the Omaha Indian word meaning "upstream people." Inc. town, 1854; city, 1857. Area city, 115 square miles (298 square km). Pop. (2010) 408,958; Omaha–Council Bluffs Metro Area, 865,350;(2020) 486,051; Omaha–Council Bluffs Metro Area, 967,604.
What area codes are nearby 531?
712 (Sioux City, IA);
785 (Topeka, KS);
970 (Fort Collins, CO);308 (Grand Island, NE);
402/531 (Omaha, NE);
605 (South Dakota);
660 (Sedalia, MO);
Are 531 phone calls toll free?
The area code 531 is not a toll free service. Companies and other businesses that provides communication services may charge you for using the 531 number.
For branding purposes, why do you need a memorable local number?
1.Track marketing efforts by assigning a unique local phone number to each campaign.
2.Leverage the benefits of a remote workforce by allowing employees to make and receive phone calls from anywhere in the US and Canada.
3.Make it easy for local customers to remember your number and call your business without incurring long-distance fees.
4.Build a local presence to attract customers even where you do not have offices.
How to get a specific phone number with 531 area code?
There is a fact you cannot ignore, which is that prospects and customers are more likely to answer local numbers.
At EasyLine, we serve small business owners and individuals with easy-to-setup, professional-grade phone systems. Add a second phone number to your personal cell phone for work. Talk and text with customers without revealing your personal number. If you're looking forward to getting a local number for the best price, EasyLine is definitely the one you'd pick. 
You can get a local business phone number from EasyLine in following steps:
Step 1. Search a local number in any city and area code in North America. Enter your preferred 3-digit area code, e.g. 201
Step 2. Select a Local Number You Like from recommended results.
Step 3. If you haven't logged in your account, you have to sign in, then continue the next operation.
Step 4. Choose your plan. No hidden fees. No long term contracts. No surprises.
Step 5. Subscribe. Your subscription is auto-renewing until you cancel, you may cancel it anytime.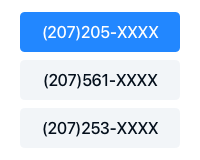 Pick a Number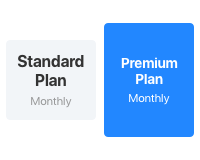 Choose a Plan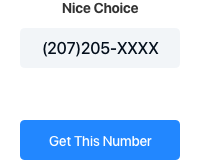 Get Started
Get a 531 area code number for your business
Separate your work and personal lives.
Complete List of US and Canada Area Codes
You can look up area codes by US states and Canadian provinces. Click the specific area code link to view the details.
United States Area Code List