615 Area Code
What does choosing a 615 business phone number imply?
A unique vanity local phone number could boost your sales and leads.

Instant setup

No Contracts

Cancel Anytime
What is area code 615?
615 was first put in service January 1, 1954. 615 was split in 1995 creating the need to update some of the phone numbers to area code 423, and again in 1997 to create area code 931. In 2015, area code 629 was created and is currently an overlay to 615.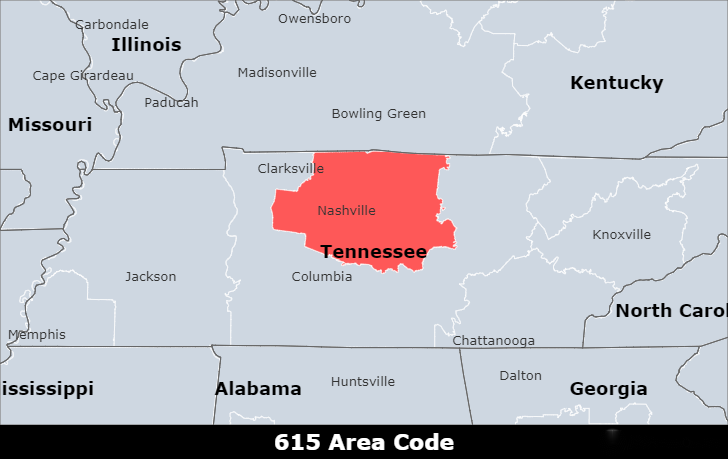 What is the location of area code 615?
Area code 615 serves Nashville, TN and the surrounding areas. It has a single overlay (629) that serves the same area.
What is the timezone of area code 615?
The 615 Area Code is located in the CentralTimezone.
What is the major city in area code 615?
Nashville, also called Nashville-Davidson, city, capital (1843) of Tennessee, U.S., and seat (1784–1963) of Davidson county. Nashville lies on the Cumberland River in the north-central part of the state. It is the centre of an urbanized area that also embraces parts of seven surrounding counties. In 1963 the governments of the city of Nashville and of Davidson county were consolidated; the government now comprises a general services district, covering the entire county, and an urban services district, which encompasses the city of Nashville. Area city, 497 square miles (1,287 square km); Davidson county, 526 square miles (1,362 square km). Pop. (2010) 601,222; Nashville-Davidson–Murfreesboro–Franklin Metro Area, 1,589,534; (2020) 689,447; Nashville-Davidson–Murfreesboro–Franklin Metro Area, 1,989,519.
Area codes in the neighborhood
270/364 (Bowling Green, KY);
423 (Chattanooga, TN);615/629 (Nashville, TN);
931 (Clarksville, TN);
Is an area code 615 phone call a scam?
Technically if area code 615 pops up on your caller ID it could only mean that the person is from Nashville but recently people have been able to customize their own numbers and pick out any combination they want, making it easier for scammers to trick people.
Is it true that 615 number is toll free?
615 is not a toll free number. To get your own number is easy as online phone service providers have made it convenient for you to obtain and customize your own phone number.
Why should you have a local phone number for business?
1.Our most popular range: The majority of people (77%) prefer to call a business that's local to them.
2.Low cost calls: It costs the same to call as a landline, so is free if you have inclusive minutes.
3.Every city, every state: We have 100% US coverage, so you can get a number for any city.
4.Growth accelerator: Expand your business reach and start advertising in new areas.
5.Dedicated account manager: We have 8-year industry leading experience.
6.Make and receive calls: Hide your number when making and receiving calls through your virtual number.
Where can I acquire a business phone number with the area code 615?
Customers in multiple areas can use various phone numbers provided by EasyLine.
Get a dedicated business phone number and keep your professional and personal lives separate! This simple phone number system allows you to keep track of all business calls, messages, and voicemails. EasyLine was intended to help you communicate more effectively. There's no need to switch phones. You can simply interact with consumers, stay relevant, expand your business, and establish your brand identity. EasyLine will provide you with a local business phone number if you follow the instructions below:
Step 1: Go to your EasyLine account and log in.
Step 2: Decide on the number type you wish to purchase. You may purchase local or toll-free telephone numbers.
Step 3: Select and pay for a plan.
We can assure you that we will provide you with the best possible service at no additional cost.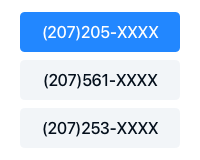 Pick a Number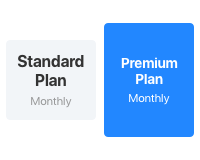 Choose a Plan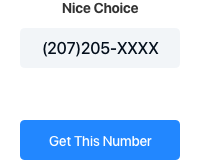 Get Started
Get a 615 area code number for your business
Try searching for your favourite area code to claim your new number with EasyLine.
Complete List of US and Canada Area Codes
You can look up area codes by US states and Canadian provinces. Click the specific area code link to view the details.
United States Area Code List