667 Area Code
With 667 area code, you may increase your incoming calls and sales.
Customers in multiple areas can use various phone numbers provided by EasyLine.

Instant setup

No Contracts

Cancel Anytime
Brief introduction of 667 area code
It is really disturbing when you receive calls from a new area code, especially nowadays that scammers are becoming more innovational. Commonly asked questions includes "Who's calling?", "Is the call safe to answer?", "Where is it coming from?". The area code 667 is a unique code created to serve a specific area across North America. Wanna know more about area code 667? You might wanna continue reading.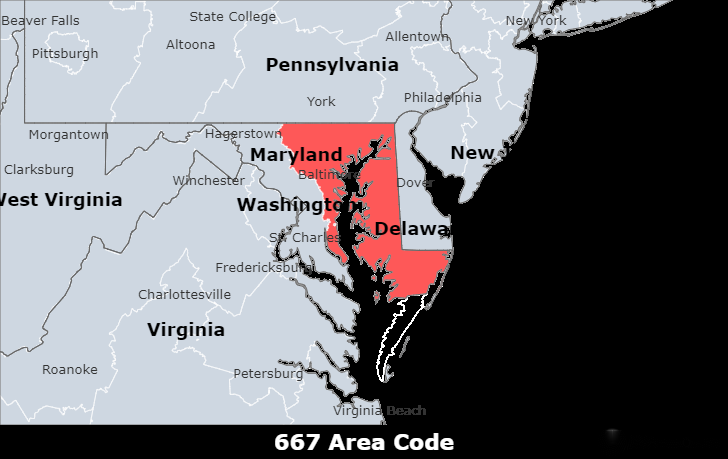 What is area code 667?
667 was first put in service March 24, 2012. It was created from area code 443.
What is the location of area code 667?
Area code 667 is located in eastern Maryland and covers Baltimore, Columbia, Glen Burnie, Ellicott City, and Dundalk. It is an overlay for area code 410 and serves the same area.
What is the timezone of area code 667?
The 667 Area Code is located in the EasternTimezone.
What is the major city in area code 667?
Baltimore, city, north-central Maryland, U.S., about 40 miles (65 km) northeast of Washington, D.C. It lies at the head of the Patapsco River estuary, 15 miles (25 km) above Chesapeake Bay. Baltimore is Maryland's largest city and economic centre and constitutes the northeastern hub of the Baltimore-Washington metropolitan area. The city, separated from Baltimore county in 1851, is the only city in Maryland not located within a county. Inc. town, 1729; city, 1796. Area city, 92 square miles (238 square km). Pop. (2010) 620,961; Baltimore-Towson Metro Area, 2,710,489; (2020) 585,708; Baltimore-Columbia-Towson Metro Area, 2,844,510.
What are the area codes near 667?
202 (District of Columbia);
223/717 (Lancaster, PA);
240/301 (Germantown, MD);
302 (Delaware);
410/443/667 (Baltimore, MD);
434 (Lynchburg, VA);
484/610 (Allentown, PA);540 (Roanoke, VA);
571/703 (Arlington, VA);
757 (Virginia Beach, VA);
804 (Richmond, VA);
814 (Erie, PA);
856 (Camden, NJ);
Is area code 667 a scam?
Since a large number of 667 numbers are being used including in companies and other businesses, there could be a possibility that scammers are also using a 667 number. In some instances, they tend to claim that they are calling from a company's customer service team just to gain your trust or keep you on the other line of the call. Just by connecting to the call, they could charge you with a fee.
Is it true that 667 number is toll free?
Calls performed from 667 numbers are not toll, both international and local calls. Charges may apply if you make a call to an international number or even just a local call. The rate of the charge varies to the company you are receiving telecommunication services.
The benefits of selecting a vanity local umber for your company
1.Local numbers make your customers feel more connected to you. Clients often prefer to deal with businesses in their own locale. An 800 number may make your business seem too impersonal or large. Customers can have the convenience of making a call to a local number as opposed to an 800 number or an unrecognizable area code.
2.More than one number. Depending on your business size and needs, you may need more than one local number. For example if you run a business out of Massachusetts that is partially in Boston and partially in Western Massachusetts, you may want both a 617 and a 508 number for your customers. If you're doing business in multiple cities across the country, having more than one local number is a good idea too to give your business a multi-city appeal.
3.Same great features! If you have a local number you would like to keep, EasyLine can easily port it. And with a local number comes all of the same great features like extensions and custom greetings.
What's the best way to acquire a 667 phone number?
EasyLine's affordable local numbers can help you connect with more customers. EasyLine is suitable for small businesses, solopreneurs and freelancers. Accessing local numbers for your business couldn't be easier with the EasyLine app. Once you've signed up for an EasyLine account you'll be able to access the virtual numbers feature. Here you'll be able to select numbers to add to an account. It doesn't matter what type of business you are, we have the phone system solutions for you. Once you sign up you'll be able to start selecting local or toll-free numbers, whatever type or size of business you are.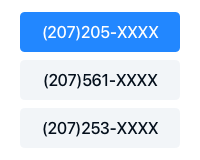 Pick a Number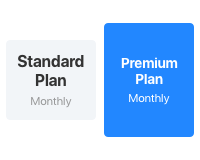 Choose a Plan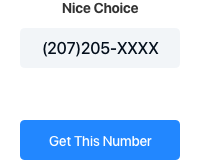 Get Started
Get a 667 area code number for your business
Manage business calls from your smartphone and work from anywhere.
Complete List of US and Canada Area Codes
You can look up area codes by US states and Canadian provinces. Click the specific area code link to view the details.
United States Area Code List