908 Area Code
To reach out to your local consumers, use 908 area code.
Use our accessible area code to establish a local presence.

Instant setup

No Contracts

Cancel Anytime
Brief introduction of 908 area code
Receiving calls from a new and unfamiliar area code is somehow bothersome. Is the call that important to answer? Is it linked with scammers? Where is it coming from? The area code 908 is developed to provide service to an area across North America. Below are some commonly asked questions about the area code...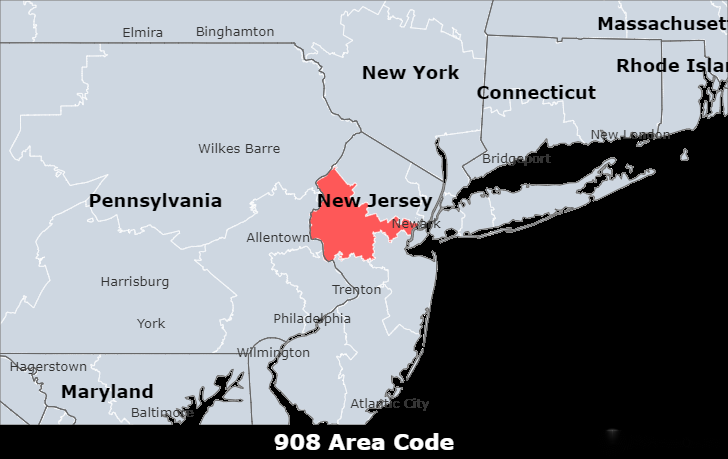 What is the 908 area code?
908 was first put in service November 1, 1990. It was created from area code 201. 908 was split in 1997 creating the need to update some of the phone numbers to area code 732.
What is the location of area code 908?
Area code 908 is located in New Jersey and covers Elizabeth, Plainfield, and Linden. It is the only area code that serves the area.
What timezone does the area code 908 belong to?
The 908 Area Code is located in the EasternTimezone.
What is the main city in area code 908?
Elizabeth, city, seat (1857) of Union county, northeastern New Jersey, U.S. It lies on Newark Bay and Arthur Kill (channel; connected by the Goethals Bridge to Staten Island, New York City) and is adjacent to Newark, New Jersey, to the north. Settlement began in 1664 with the purchase of land from the Delaware Indians. It was named Elizabethtown to honour the wife of Sir George Carteret, one of the colony's first proprietors. The first colonial assembly met there from 1668 to 1682. In 1740 it was chartered as the "free borough and town of Elizabeth." Elizabeth suffered severely during the American Revolution and was the scene of four military engagements. With the coming of the railroads and the development of the Port of Staten Island in the 1830s, the town was assured steady growth.
Which area code is closest to 908?
201/551 (Jersey City, NJ);
215/267/445 (Philadelphia, PA);
272/570 (Scranton, PA);
347/718/929 (New York, NY);
484/610 (Allentown, PA);
609/640 (Trenton, NJ);732/848 (Toms River, NJ);
845 (New City, NY);
862/973 (Newark, NJ);
908 (Elizabeth, NJ);
917 (New York, NY);
Is area code 908 a scam? Why?
There are a large number of 908 numbers used in the state of New Jersey, including companies and other businesses. A scammer might be also using a 908 number and would claim that they are calling from a customer service team of a certain company. They use this possibility to gain your trust and your personal information. Some scammers also leaves a missed call on your phone to make you call back, in which the call could charge you a fee just by connecting to the number.
Is a call from 908 phone number toll free?
Calls from 908 numbers are not toll free. Charges apply to both local and international calls. The rate of the charge may vary on the company where you are receiving telecommunication services. There are cases that charges might be per minute or a per year subscription pay. To know more information about this matter, you may ask the company about their conditions.
Why do people prefer unique vanity local phone numbers for promotions?
EasyLine can provide you with a second local business phone number. Customers in the United States and Canada will not be charged extra for contacting you, regardless of where it is situated. Your second local business phone number will allow you to cater your customer care to a certain city's demographic. EasyLine is very popular among call centers and businesses. Purchasing a second local business phone number is substantially less expensive than purchasing several local phone subscriptions.
EasyLine also has improved voice greeting capabilities. For example, you may programme on-hold messages in your preferred language and select the key combinations you want to contact the appropriate individual! This service is less difficult to start up.
Finally, EasyLine is a fantastic tool for calculating a marketing campaign's return on investment (call tracking).
Is it possible to request a specific phone number with the area code 908?
EasyLine's affordable local numbers can help you connect with more customers. EasyLine is suitable for small businesses, solopreneurs and freelancers. Accessing local numbers for your business couldn't be easier with the EasyLine app. Once you've signed up for an EasyLine account you'll be able to access the virtual numbers feature. Here you'll be able to select numbers to add to an account. It doesn't matter what type of business you are, we have the phone system solutions for you. Once you sign up you'll be able to start selecting local or toll-free numbers, whatever type or size of business you are.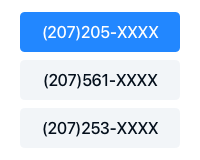 Pick a Number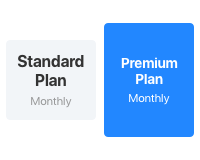 Choose a Plan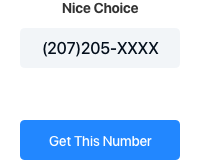 Get Started
Get a 908 area code number for your business
Stay safe and protect your privacy when you give out your number.
Complete List of US and Canada Area Codes
You can look up area codes by US states and Canadian provinces. Click the specific area code link to view the details.
United States Area Code List