660 Area Code
Contact your local customers by using the number of 660 number.
Get a permanent local phone number for your home or business.

Instant setup

No Contracts

Cancel Anytime
What is area code 660?
660 was first put in service October 12, 1997. It was created from area code 816.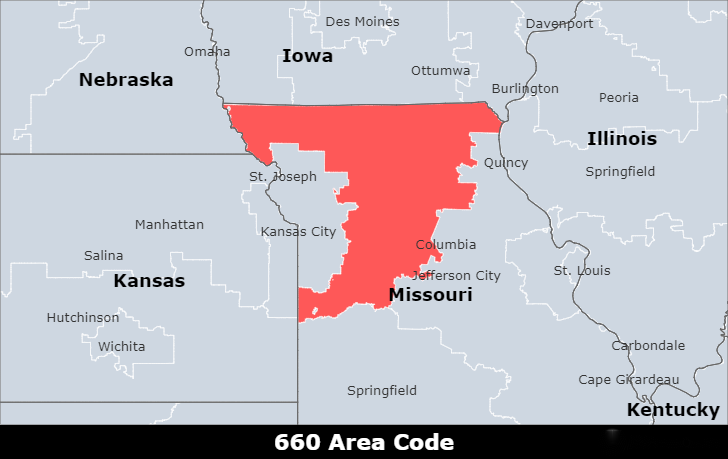 Where does area code 660 come from?
Area code 660 is located in Missouri and covers Sedalia, Warrensburg, and Kirksville. It is the only area code that serves the area.
What is the timezone of area code 660?
The 660 Area Code is located in the CentralTimezone.
What is the major city in area code 660?
Sedalia, city, seat of Pettis county, west-central Missouri, U.S., 75 miles (121 km) east-southeast of Kansas City. Established in 1857 by George R. Smith and originally named Sedville for his daughter Sarah (nicknamed Sed), it developed along the Missouri Pacific Railroad right-of-way. It became a Union military post during the American Civil War and was raided by the Confederate general Sterling Price. Generals Nathaniel Lyon and John C. Frémont outfitted Union forces there in 1861. Renamed Sedalia, it was an important railhead for the Texas cattle drive of 1866. With the arrival of the Missouri-Kansas-Texas Railroad, large railroad shops were built in Sedalia. The city was devastated economically when that railroad closed during the Great Depression of the 1930s. Today Sedalia is an agricultural shipping and distribution point and has diversified manufactures, including structural steel, aluminum products, commercial food-service equipment, air compressors, automotive wheels, insulation, tool-storage equipment, and home appliances. Tourism is also important. Composer Scott Joplin wrote and played "Maple Leaf Rag" at the town's Maple Leaf Club, and the ragtime craze is supposed to have begun there. Sedalia is the site of the Missouri State Fair and the State Fair Community College (1966). Whiteman Air Force Base (1942; originally Sedalia Army Air Base) is nearby to the west. Bothwell Lodge State Historic Site is to the north. Katy Trail State Park, a rail-to-trail conversion that stretches 234 miles (377 km) across Missouri, winds through the city. Inc. 1864. Pop. (2000) 20,339; (2010) 21,387.
What are some of the local codes near 660?
217 (Springfield, IL);
319 (Cedar Rapids, IA);
402/531 (Omaha, NE);
417 (Springfield, MO);
573 (Columbia, MO);
620 (Hutchinson, KS);641 (Mason City, IA);
660 (Sedalia, MO);
712 (Sioux City, IA);
785 (Topeka, KS);
816 (Kansas City, MO);
913 (Overland Park, KS);
The key benefits of using a local business phone number
1. Reach out to clients in a certain city or region.
2. Establish a local presence for your company.
3. Develop deeper personal ties with your clients.
Is it possible to obtain a certain local phone number with the area code 660?
Don't have a phone number to transfer? Do you want to establish a local presence someplace else? Choose an area code and search our extensive database for available local phone numbers. We have over 300,000 phone numbers (local, toll-free, and vanity) to select from, so no worries. EasyLine provides local numbers at the most competitive prices in every state in the United States and Canada. EasyLine, the phone system for growing businesses and individuals, is the ideal option for you.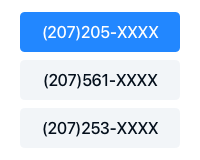 Pick a Number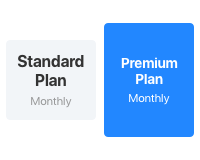 Choose a Plan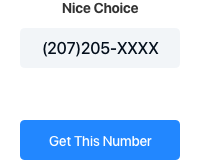 Get Started
Get a 660 area code number for your business
EasyLine offers not only phone calls, but also a variety of other useful features and services.
Complete List of US and Canada Area Codes
You can look up area codes by US states and Canadian provinces. Click the specific area code link to view the details.
United States Area Code List