412 Area Code
Contact your local customers by using the number of 412 number.
Get a permanent local phone number for your home or business.

Instant setup

No Contracts

Cancel Anytime
What is a 412 area code?
412 is one of the original 86 area codes created by AT&T and the Bell System in 1947. It originally served western Pennsylvania including Pittsburgh. 412 was split in 1998 creating the need to update some of the phone numbers to area code 724. In 2001, area code 878 was created and is currently an overlay to 412 and 724.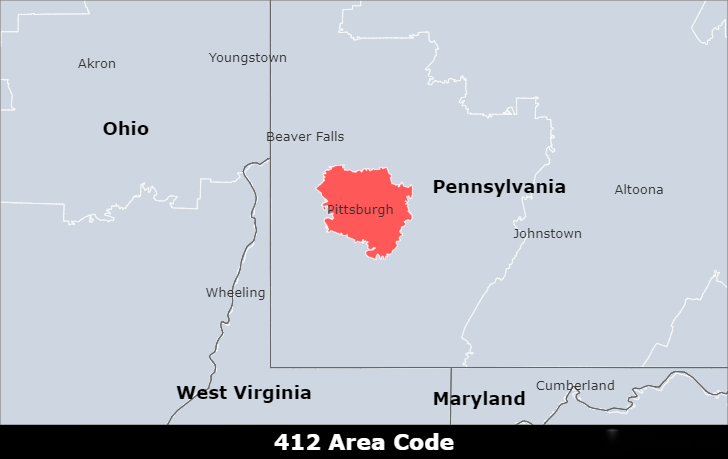 Where is area code 412 ?
Area code 412 serves Pittsburgh, PA and the surrounding areas. It overlaps coverage areas with area code 878.
What timezone is used for area code 412?
The 412 Area Code is located in the EasternTimezone.
What is the major city covered by area code 412?
Pittsburgh, city, seat (1788) of Allegheny county, southwestern Pennsylvania, U.S. The city is located at the confluence of the Allegheny and Monongahela rivers, which unite at the point of the "Golden Triangle" (the business district) to form the Ohio River. A city of hills, parks, and valleys, it is the centre of an urban industrial complex that includes the surrounding cities of Aliquippa (northwest), New Kensington (northeast), McKeesport (southeast), and Washington (southwest) and the borough of Wilkinsburg (east). Inc. borough, 1794; city, 1816. Area city, 58 square miles (150 square km). Pop. (2010) 305,704; Pittsburgh Metro Area, 2,356,285; (2020) 302,971; Pittsburgh Metro Area, 2,370,930.
What are the closest area codes to 412?
814 (Erie, PA);
878 (Pittsburgh, PA);304/681 (West Virginia);
412 (Pittsburgh, PA);
724 (New Castle, PA);
For branding purposes, why do you need a memorable local number?
1.Appear local, from anywhere
2.Build trust with your customer base
3.Swap a mobile number for a landline
4.Assign numbers to individuals or teams
5.Track calls and access analytics by number
6.Make your business number memorable
7.Make your phone numbers flexible, for any need
8.Forward calls with ease to the right people
Is it possible to get a phone number with the 412 area code?
Local numbers are a lot more affordable than you'd expect. You can buy local phone numbers for your business in any city or country of choice with EasyLine. EasyLine offers you lots of powerful features like unlimited calls & texts, Auto-reply to calls & texts, shortcuts & templates, custom notes, voicemail greetings, business contacts, call blacklist, group messaging, call forwarding to numbers, call forwarding to voicemail, business hours, auto-attendant, VoIP / Wifi calling, inbound caller ID, business card, tag management, business insights, number port in, texting scheduler, call recording, custom signature, voicemail to texts, etc.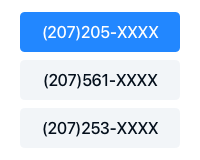 Pick a Number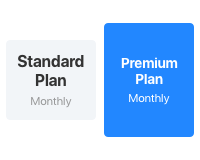 Choose a Plan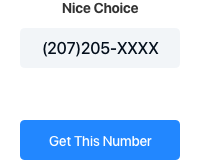 Get Started
Get a 412 area code number for your business
As your company grows, EasyLine will be there to support you.
Complete List of US and Canada Area Codes
You can look up area codes by US states and Canadian provinces. Click the specific area code link to view the details.
United States Area Code List