Get an 855 Toll-Free Number
Increase your business revenue utilizing 855 toll-free numbers
Getting a professional 855 number is easy, with no need for extra hardware.

Instant setup

No Contracts

Cancel Anytime
What Is an 855 Number?
An 855 number is a toll-free number that has just joined the ranks of 800, 888, 877, 866, and 844. Callers can call 855 numbers for free, and they are not affiliated with any specific city, state, province, or nation. Your leads, clients, and other stakeholders may communicate with you in real time without worrying about the expense, no matter how far apart they are.
Callers in all 20 nations included in the North American Numbering Plan (NANP), including the United States, Canada, the Bahamas, and the Dominican Republic, can dial 855 area codes. So, even if your American client is on vacation in the Caribbean, they can contact you for free, just as if they were at home.
855 Is a Good Alternative to 800 Numbers
The telecommunications industry has to expand beyond 800 numbers due to the popularity of toll free numbers. They added 888, 877, 866, 855, 844, and 833 to provide more options to the nation's businesses. All of these phone numbers allow users to call them for free, putting the cost of the call on the company rather than the customer.
Are you concerned that an 855 number does not appear to be toll-free? Don't be concerned! All of these numbers are now widely recognised as legitimate 800 number substitutes.
All of the alternatives are available through EasyLine, as well as local phone numbers. We have a large number of 855 numbers in our inventory.
Business Features Are Included with the 855 Number Plan
EasyLine was created to make your business easier. You can easily engage with customers, stay responsive, grow your business and build your brand identity. Try a dedicated 855 phone number and your 855 phone number comes with:
Memorable business phone number: Make your brand out in the crow.
Multi-marketing solutions: Diversified, fast and efficient promotions.
Intelligent call routing: Advanced call distribution solution.
Customer management: Excellent tools to manage your clients.
Business branding solutions: Capture the attention of your audience.
VoIP & Cellular phone service: Choose the call mode by your need.
How to Acquire an Available 855 Number?
Setting up 855 toll-free phone numbers is easy and affordable with EasyLine. Get 877 toll-free phone numbers today with any of these options:
Search our database for a custom 855 business phone number on the EasyLine website.
Download the EasyLine app from Google Play or the Apple App Store, then create an account to obtain an 855 number.
Call us directly from any of our business phone numbers to share any questions you have about our service.
Submit the short contact form from "contact our sales" to have an EasyLine specialist help set up your new 855 toll-free number.
Get a phone number for your business now.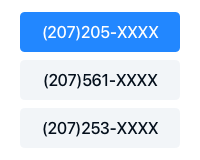 Pick a Number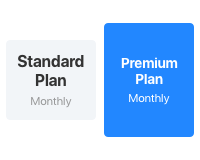 Choose a Plan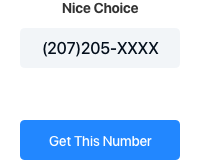 Get Started
Get a Phone Number That Boasts Nationwide Credibility.
Get an 855 number for business and allow your customers to connect with you at zero calling cost.
855 Toll-Free Numbers FAQs
1. Is there a difference between all of the different numbers, like 800 or 855?

2. How can I use an 855 number for marketing?

3. Will EasyLine help me find a specific 855 vanity number?

4. Can I forward 855 toll free numbers to the same phone?

5. Can I use toll-free number for mobile?

5. Can I setup IVR / Auto-attendant and extensions for my toll-free number?