463 Area Code
Do you know why individuals prefer distinctive vanity local numbers?
Local numbers are a lot more affordable than you'd expect.

Instant setup

No Contracts

Cancel Anytime
Brief introduction of 463 area code
If you receive a call that originates from an unfamiliar area code, what usually comes into your mind? Do questions like "Where is the call coming from?", "Who is calling?", "Is the call that important for me to answer?" comes up to your mind? If so, you don't need to worry for provided below are information about area code 463 that might help.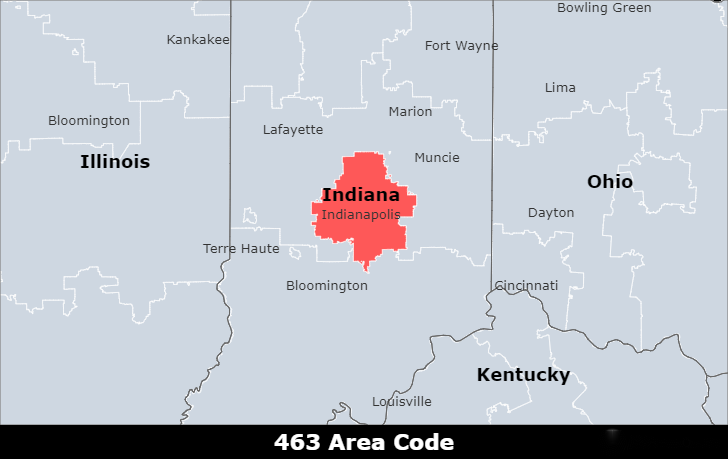 What is a 463 area code?
463 was first put in service November 15, 2016. It was created from area code 317.
Where is area code 463 ?
Area code 463 serves Indianapolis, IN and the surrounding areas. It is an overlay for area code 317 and serves the same area.
What timezone is used for area code 463?
The 463 Area Code is located in the EasternTimezone.
What is the major city covered by area code 463?
Indianapolis, city, seat (1822) of Marion county and capital of Indiana, U.S. It lies on the White River at its confluence with Fall Creek, near the centre of the state. The city is built on a level plain surrounded by low, gently sloping hills. It is a planned municipality, its layout resembling that of Washington, D.C., with radiating streets that converge on Monument Circle at the city centre. The climate is typical of the east-central Midwest, with warm to hot summers and cold winters; precipitation is moderate and spread fairly evenly throughout the year.
What are some area codes near 463?
812/930 (Evansville, IN);317/463 (Indianapolis, IN);
765 (Muncie, IN);
Are there any scams with the area code 463 ?
This area code covers a wide range area of the U.S. state of Indiana. Because of this, a large number of 463 numbers are being used. There is a possibility that a scammers is also using a 463 number. Phone scams will look like they are calling inside the range of the United States, but the truth is, the call is placed internationally.
Are 463 numbers toll free, or not?
The area code 463 is definitely not toll free. Calls placed from this area code charges you a fee, and may vary on how long the call is. Your call can be charge per minute, or by a premium subscription. To know more about this matter, you may ask your local carrier about their terms and conditions.
What is the importance of getting a local business phone number?
1. Inspire trust in your business: Consumers are more inclined to call a business with a local phone number because they believe a local firm is more likely to give customised care, according to research. A real estate agent with a local area code, for example, may be more appealing to potential clients since their business number demonstrates a grasp of local subtleties. Use a local phone number to emphasise that your company is a local one that prospects and consumers can trust.
2. Compete with major corporations: If the service your company provides benefits from seeming like a local firm, using a local phone number might provide you with a significant advantage over non-local or national competition.
3. Save money as your business grows: It can be expensive to open physical and brick-and-mortar storefronts in all of the areas where you want to do business. You may receive several local numbers with EasyLine to save the cost and bother of creating extra office locations. Your company may be national yet still have a local feel to it.
How to get a 463 area code business phone number?
Local phone numbers are much cheaper than you think. EasyLine makes it easy to get a local phone number for your business. Once you sign up, you'll be able to start choosing local or toll-free numbers, regardless of the type or size of your business. EasyLine is ideal for small businesses, individual owners, and self-employed people. 
To get a new phone number for your business
Step 1: Go to the EasyLine website and sign up.
Step 2: Select whether you want a toll-free or local number.
Step 3. Find and select the number you like. 
Step 4. Choose your value plan. Starting at $9.99/month.
Plus: EasyLine provides a variety of options, includes Auto-Attendant(Call Menu/IVR), call forwarding & Transfers, business hours… No matter you are a small business, a solopreneur or a freelancer, you could answer all calls wherever, whenever with EasyLine.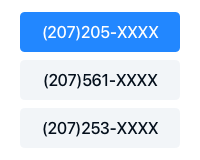 Pick a Number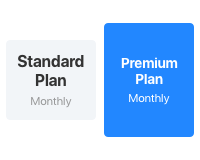 Choose a Plan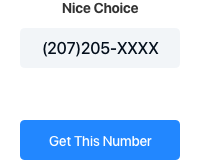 Get Started
Get a 463 area code number for your business
By publishing a phone number with any area code, you can establish a local presence anywhere.
Complete List of US and Canada Area Codes
You can look up area codes by US states and Canadian provinces. Click the specific area code link to view the details.
United States Area Code List