405 Area Code
Using 405 area code allows you to get your business up and running quickly.
EasyLine wants to help you expand your business.

Instant setup

No Contracts

Cancel Anytime
What is a 405 area code?
405 is one of the original 86 area codes created by AT&T and the Bell System in 1947. It originally served the entire state of Oklahoma. 405 was split in 1997 creating the need to update some of the phone numbers to area code 580. To avoid exhausting all possible phone numbers in this area code, relief planning has begun.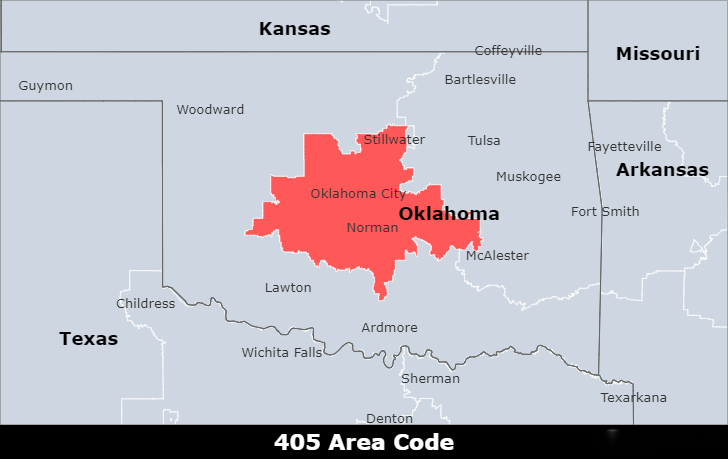 Where does area code 405 come from?
Area code 405 is the area code for Oklahoma City, OK and the surrounding areas. It is the only area code that serves the area.
What timezone is used for area code 405?
The 405 Area Code is located in the CentralTimezone.
What is the major city covered by area code 405?
Oklahoma City, city, Canadian, Cleveland, and Oklahoma counties, capital of Oklahoma state, U.S., and seat (1907) of Oklahoma county. It lies along the North Canadian River near the centre of the state, about 100 miles (160 km) southwest of Tulsa. The city site, at an elevation of about 1,200 feet (365 metres), is located in a valley that slopes up into gently rolling hills. The region's climate is typical of the southern Great Plains, with long, hot summers and cool, short winters. Precipitation is moderate, with most falling during the warm months.
Which area codes are closest to 405?
580 (Lawton, OK);
940 (Denton, TX);405 (Oklahoma City, OK);
539/918 (Tulsa, OK);
Why do you need a memorable vanity local number for branding?
Get your second local business number directly from EasyLine. No matter where your business is located, your US/Canada-based customers won't have to pay additional fees to get in touch with your company. Your second local business phone number will help you tailor your customer service to a city-specific audience. EasyLine is particularly popular within call centers and companies. Buying a second local business number is much cheaper than multiplying local phone subscriptions.
In addition, EasyLine offers enhanced voice greeting features. For example, you can set up on-hold messages in the language of your choice and choose the key combinations you wish in order to reach the right person! This type of service is easier to set up.
Finally, EasyLine is an excellent way to evaluate the return on investment of a marketing campaign (call tracking).
How do I obtain a certain phone number with the area code 405?
People prefer vanity local phone numbers that are one-of-a-kind for advertising.
With EasyLine's simple phone system, you can set up call forwarding, auto-attendant, business hours, call recording, and much more right away when you acquire a second phone number in any cities of United States or Canada. To pick a new local number, simply follow 4 steps:
1.Register for a free account and log in.
2.Search your preferred area code, e.g 201.
3.Pick a second phone number you like(could be local, vanity, or toll-free).
4.Select a value plan.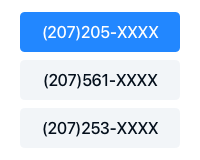 Pick a Number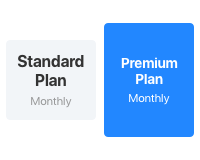 Choose a Plan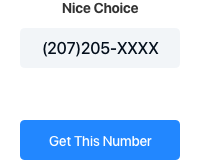 Get Started
Get a 405 area code number for your business
To claim your new number and get started with EasyLine, try searching for your preferred area code.
Complete List of US and Canada Area Codes
You can look up area codes by US states and Canadian provinces. Click the specific area code link to view the details.
United States Area Code List