What are Business Hours?
No one wants to be disturbed while staying with family. However, customers always come without expectations and they should know the exact business hours even though you're a freelancer or a small business owner.
With EasyLine, you are able to personalize your business hour based on your favors so that all the incoming calls are only allowed to get to you in the duration of the business hours. With this feature on, you will not be disrupted by any calls related or unrelated to business beyond the business hours you've set. Don't worry about the potential orders you would possibly miss, however, because all those calls you've missed will be directed to EasyLine voicemail, ensuring a sense of being welcomed and valued by your clients.
Why do You Need the Feature of Business Hours?
It's not easy to balance your work and life in such a fast-paced world. If you are operating a business, you may probably have met the situations like:
Be abruptly woken up by business phone calls at midnight.
Feel yourself in a dilemma when receiving a call from your business partner on holiday, because you do not want to lose any business opportunities or happy times.
Attend an important meeting but be disrupted by a phone call.
The feature of Business Hours on Easyline works specifically for separating your personal time and business time. You can solve the problems perfectly by setting your business hours and blocking all the business phone calls out when you are handling other important or emergent issues. What's more, all the incoming calls blocked out will be directed to the voicemail so you can arrange a time to reply later without any sense of being guilty.
How to Set Business Hours on EasyLine?
You can set Business Hours in simple steps on EasyLine:
Step 1. Enter the Settings interface and then move to Call Settings-Business Hours.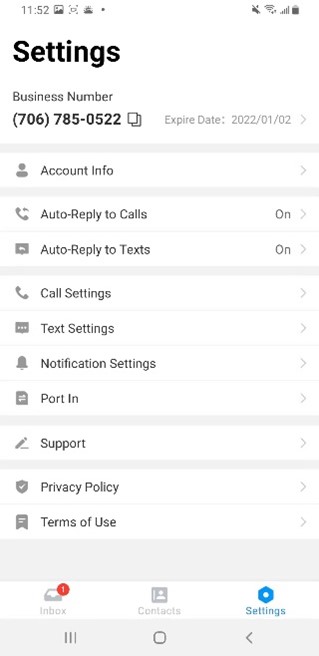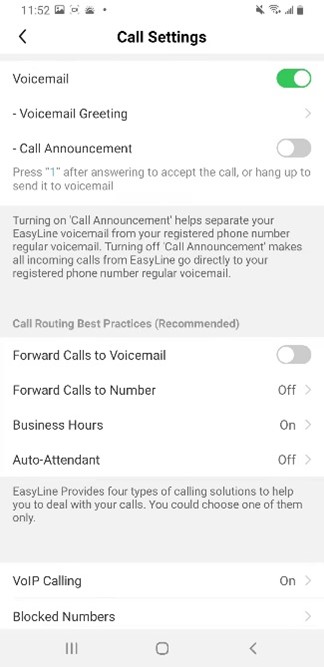 Step 2. Turn on Business Hours at the right corner by tapping the button.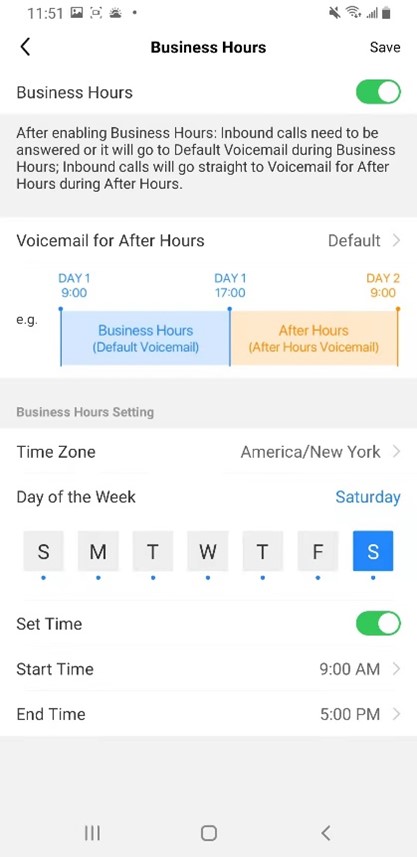 Step 3. Choose your time zone and set your business hours for every day of the week. Choose the business days first then the accurate time. You are allowed to set the time right to a minute.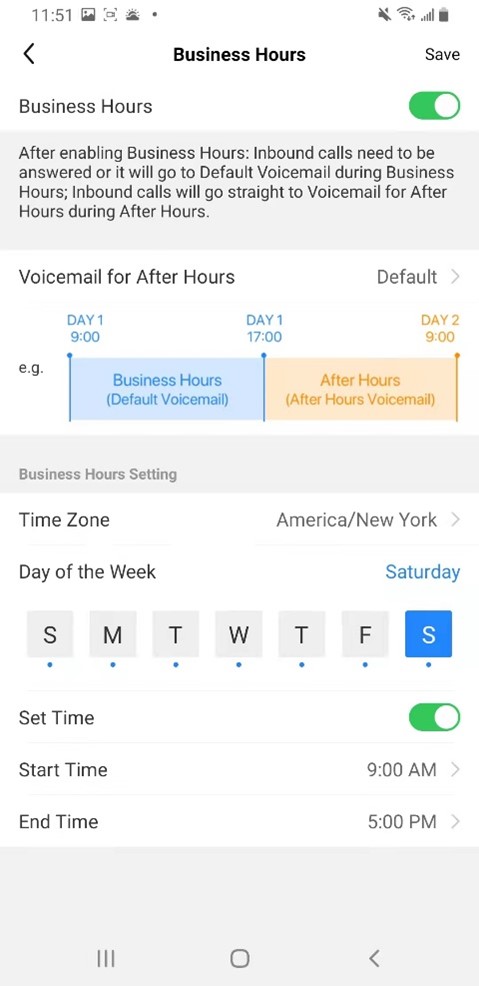 Step 4. Now your personal business hours are clearly indicated to customers!
Bonus:
You can record different voicemails for business hours and after-hours respectively. Press "Voicemail for After Hours" and then "+ Record New Greeting" to customize the voicemail for after hours.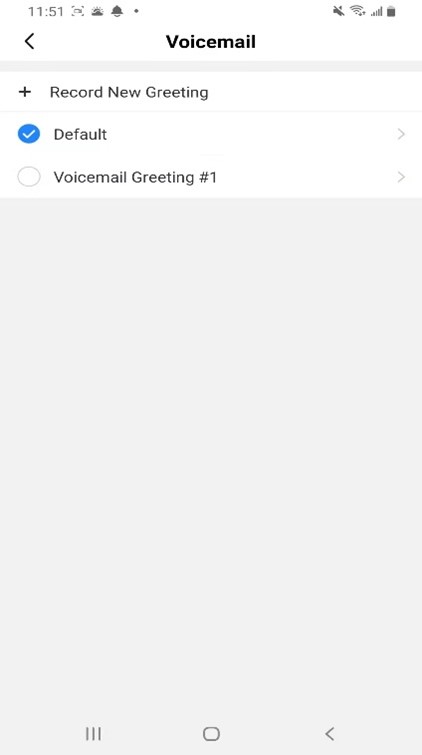 How can Business Hours Work for You?
The Business Hours feature on EasyLine works not only for those who manage the business alone but also for those who work in teams. Set the business hours and record an after-hour voicemail with the contacts of your colleagues who should be on duty so that it is like your clients are 24/7 served. With EasyLine, your team members can cooperate with each other in a perfect way!