Broadcast / Group Messaging
What is Broadcast/Group Messaging on EasyLine?
This feature provided by EasyLine works for sending out a text message to a group of contacts at once. It can be best performed with the scheduler. It gets pretty easy and fast to remind all your colleagues of a meeting, as well as an incoming festival discount.
How to use Broadcast/Group Messaging?
You can broadcast the texts in the following steps:
Step 1. Create a new message by tapping the pen-and-paper icon at the right corner.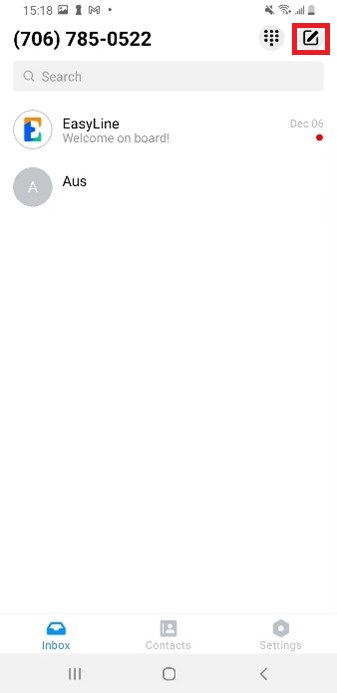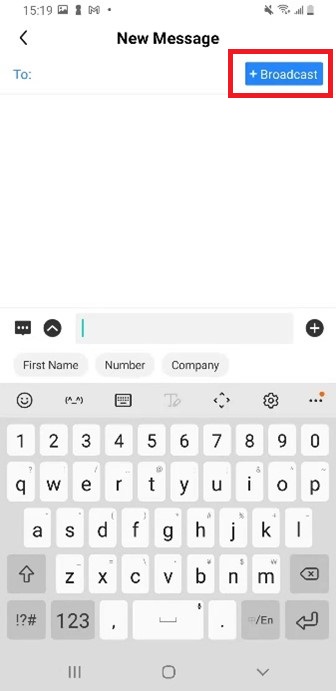 Step 2. Enter the text in the dialogue box and press +Broadcast at the right corner.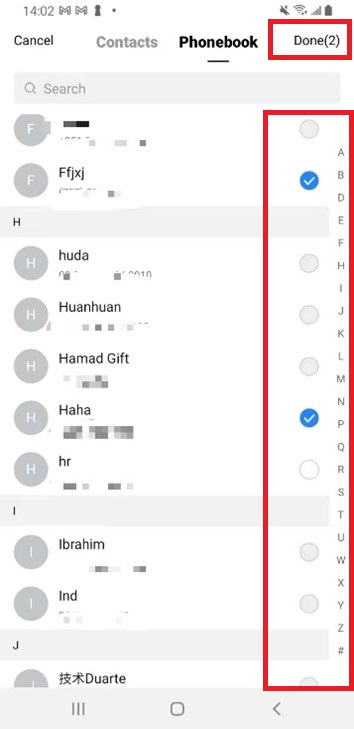 Step 3. Choose the contacts in the list and confirm by tapping Done.
Step 4. Tap the plane-shape icon to send out the text to the contacts you chose at once.
How does Broadcast/Group Messaging Work for You?
Broadcast is a useful function that can be widely applied in many industries. Let's have a glance at a few examples.
Healthcare Industry
In the healthcare industry, it's necessary to make clear a patient's identity, clinic time and department. Some people who seek medical help may miss or even forget their registrations. Reminding the patients of the information in advance of their visits with a broadcast feature on EasyLine is a good way to avoid these errors. Edit a template with information like name, date and department automatically filled in with merge fields, and broadcast the texts to all the patients who have registered. As a result, the patients will have a smoother diagnosis process and the hospitals' running efficiency can be greatly improved as well.
Human Resources
To find the appropriate staff for the company, most human resources departments have the duty to arrange innumerous job interviews. Some clever HRs would use EasyLine to broadcast the interview invitations to the applicants, which is easy and fast.
Local Service Institutions
This feature can be also applied in local service institutions for life. Customers would receive the texts sent by the broadcast of EasyLine consisting of appointment dates and other information. Undoubtedly for those institutions, it has made business management much easier.