What is Scheduler on EasyLine?
The scheduler is a feature of EasyLine to send texts at certain moments so that you could finish editing in advance and when it is the moment, EasyLine will send out the text message to the right contact automatically.
Why Do You Need Scheduler?
The feature of Scheduler plays a role as a secretary that reminds you of the scheduled issue like a meeting.
Suppose one of your duties is to remind your boss to attend a meeting arranged at 14:00 this Friday, but you plan to go for another meeting at that moment and may miss the proper time to inform the boss. Scheduling a text can easily solve the problem. Set a text like "You have a meeting at 14:00 FRI." when you are free and set it up to be automatically sent out at 13:40 with the feature scheduler on EasyLine so that you'll be able to focus on your own plans.
How to Set Up Scheduler?
The scheduler can be set up within quite simple three steps via EasyLine on the phone:
Step 1. Enter the text in the dialog box and the button Schedule will pop up aside.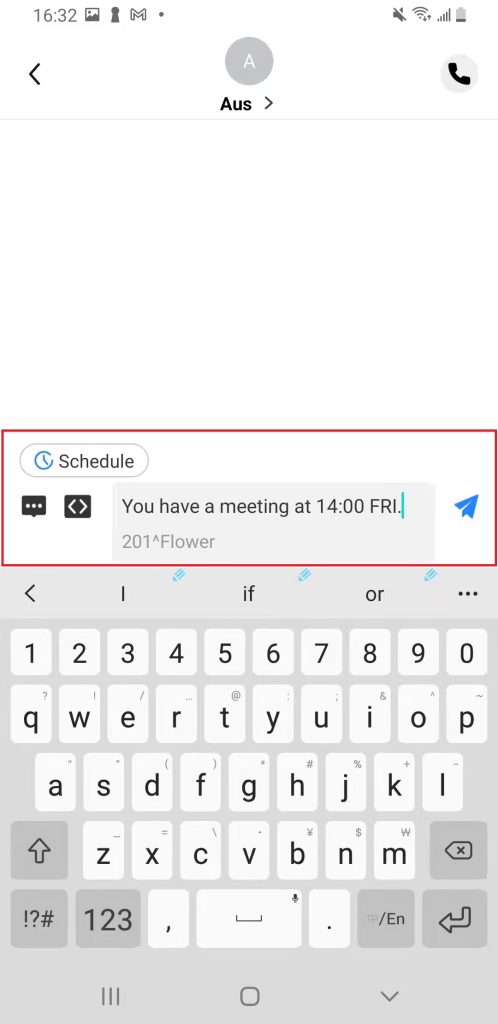 Step 2. Tap Schedule and pick the date and time you want to send out the message.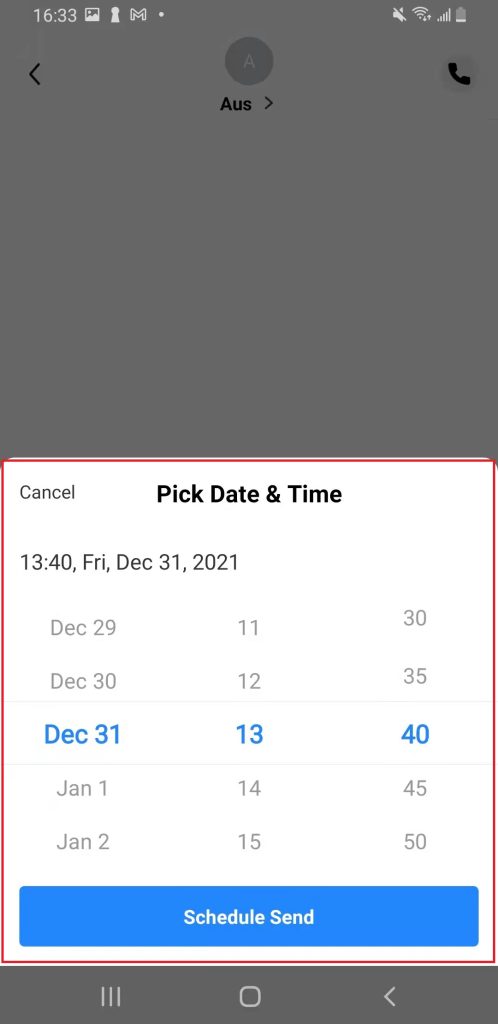 Step 3. Press Schedule Send and now you are finished!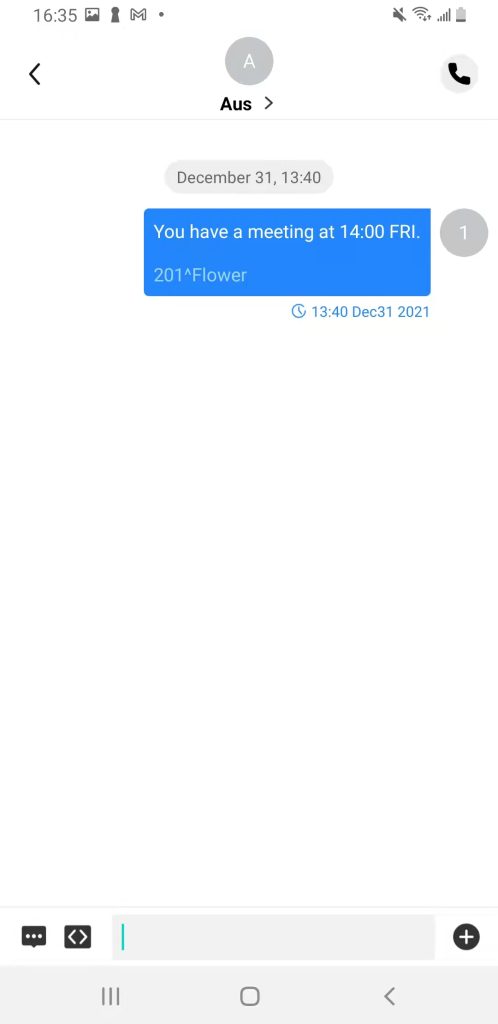 Bonus
The text scheduled is allowed to cancel, snooze time or copy by holding your finger on the text and choosing the option you want.
Best Practices
You may be troubled by multitasks like sending business development texts, follow-up texts as well as after-sale texts to a number of customers. Why not take periods of time to check and return all your messages and schedule them at certain times? Perhaps you have a block of time every morning, afternoon or evening and then you could handle all the replies in the shortest time.
Festivals like Black Friday or Cyber Monday are often the times when the turnover peaks. Scheduler on EasyLine is a good assistant to handle innumerable promotion texts. Sending out all the texts at the important moments automatically and grasping the great opportunities for a fortune!