Blacklist / Block Numbers
What is Blacklist?
The feature blacklist on EasyLine, namely blocked numbers, is used to prevent some numbers from calling or texting you. It aims to stop you from receiving spam calls and unwanted robocalls so that your line can be totally left to real customers or clients. It has the same function with that of your smart phone, but it is exclusively designed for your EasyLine number.
How to Set Blocked Numbers on EasyLine?
Please follow the steps below to set blocked numbers:
Step 1. Enter Setting interface and then Calling Settings.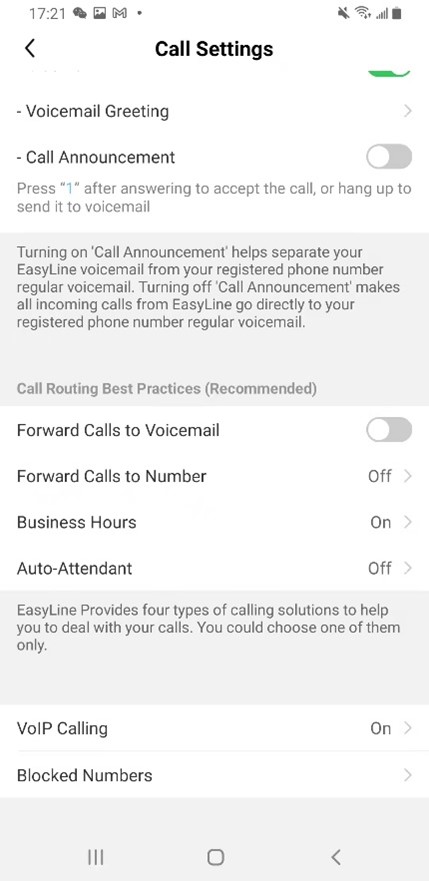 Step 2. Tap Blocked Number at the bottom of the page. You could add numbers by pressing +Add a Number. Then tap Block to confirm.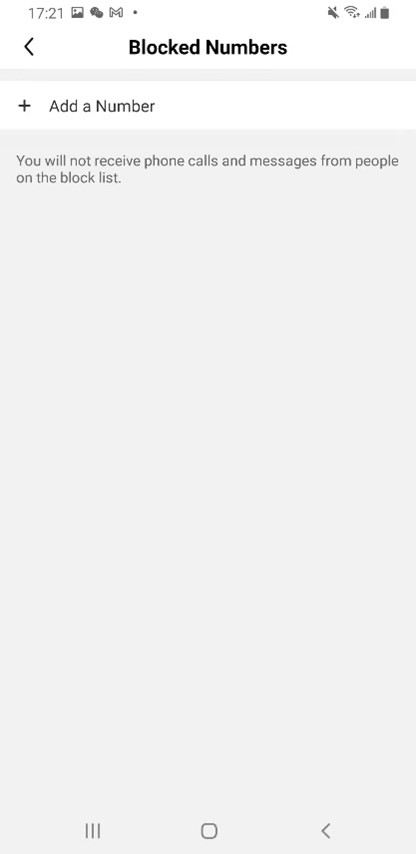 Step 3. Now the number is successfully blocked. You will not receive phone calls and messages from people on the block list.
How to Remove a Number from Block List?
You can remove them from the list by holding your finger on the number and tapping Delete.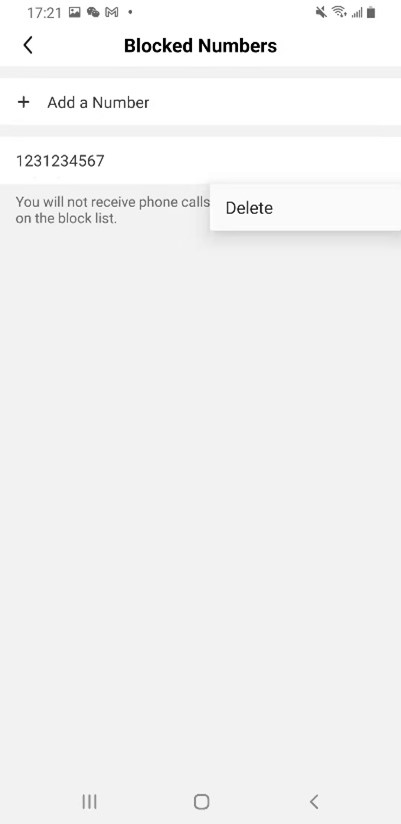 Note:
Your EasyLine number could be blocked by others, too.
Generally speaking, the number or name will be displayed when you call someone through EasyLine. You'll suffer from no more panic or awkwardness when picking up a phone call and not knowing who that is and which role you should play.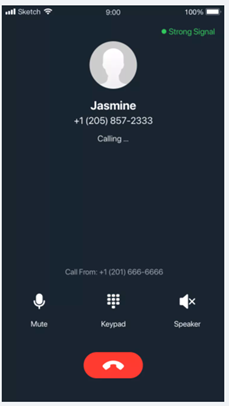 But if the number is blocked, the other end won't receive your call anymore and your caller ID won't be shown, either.