EasyLine calling is quite like regular calls.
Making a Call
Making a call with EasyLine helps you to keep your personal number private. The app can redirect the incoming calls via the call redirecting feature, and the recipient will get a normal call with only your EasyLine number shown on the phone screen.
You can make a call on EasyLine with the following steps:
Step 1. Download and install EasyLine on your device.
Step 2. Create an EasyLine number in your account.
Step 3. Get into the page "inbox" (you can find it at the bottom).
Step 4. Tap the sign of a keyboard on the top right corner and type the number you want to call.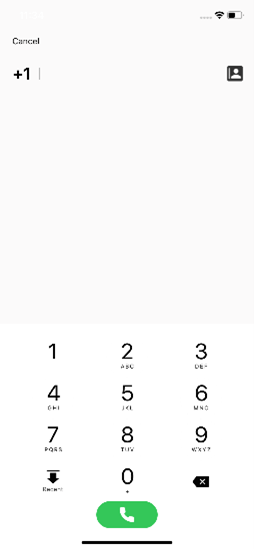 Step 5. Confirm you are calling with the EasyLine number by tapping the number that pops up at the bottom.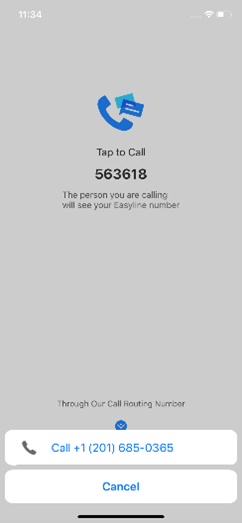 Receiving a Call
When there is an incoming call, you can choose to press "1" to accept the call or hang up to send it to voicemail.
Your EasyLine voicemail and regular voicemail are separated by the "Call Announcement" feature. If it is turned on, the incoming call will be directed to your EasyLine number; if not, the call will be redirected to the voicemail of your registered number. When an incoming call arrives at your EasyLine number, your phone will show that your EasyLine is calling you and it shows as a normal phone call.
Carrier network calls vs. VoIP calls
A clear line with a strong connection is always expected, and this is exactly the advantage of EasyLine VolP callings. The calling quality relates closely with the stability of WiFi and cellular data, and EasyLine VolP calls have carrier-level base stations to make sure your phone calls never be disrupted by "unstable" problems.
Can my EasyLine calls be shown on my phone bill?
Never.
Your calling cost for EasyLine calls will instantly end as you've purchased an EasyLine plan. There is no extra cost for calls from EasyLine. All the bills are included in the part of package bills.